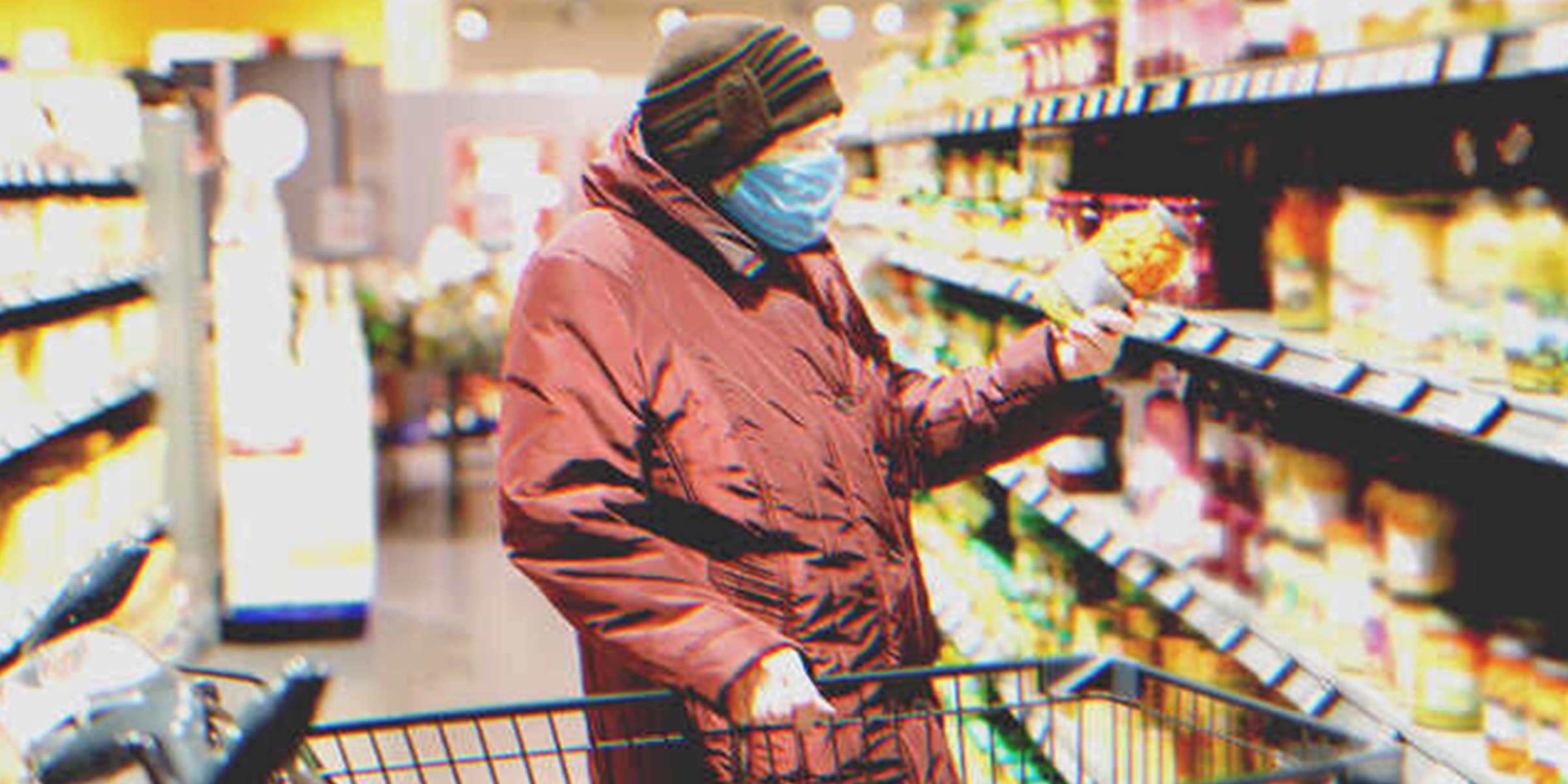 Shutterstock
Girl Buys Groceries for Old Lady, 'Open When You're In Need' Lady Says Giving Old Jar In Return — Story of the Day

When Lily helped an older woman at the grocery store pay for her things, she did not imagine that the jar she got in return contained exactly what she was going to need in her life.
"Do you ever miss your grandparents?" Lily asked her friend while staring longingly at the old woman waiting in line at the grocery store. She reminded her of her own grandmother, and her heart sunk at that memory.
The grief of losing them was two years old but still too fresh. Lily could still sense the sweet smell of her grandmother's oiled hair, the cinnamony warmth in the old kitchen, and the bony, wrinkled hand of her grandfather in her hand.
She stood in the long billing line at the store, looking at the unknown old woman with curls like her grandmother. 'She is nowhere close to how pretty my grandmother was,' she thought. 'I wish Grandma and Grandpa could walk in through the door casually, like they were never gone.'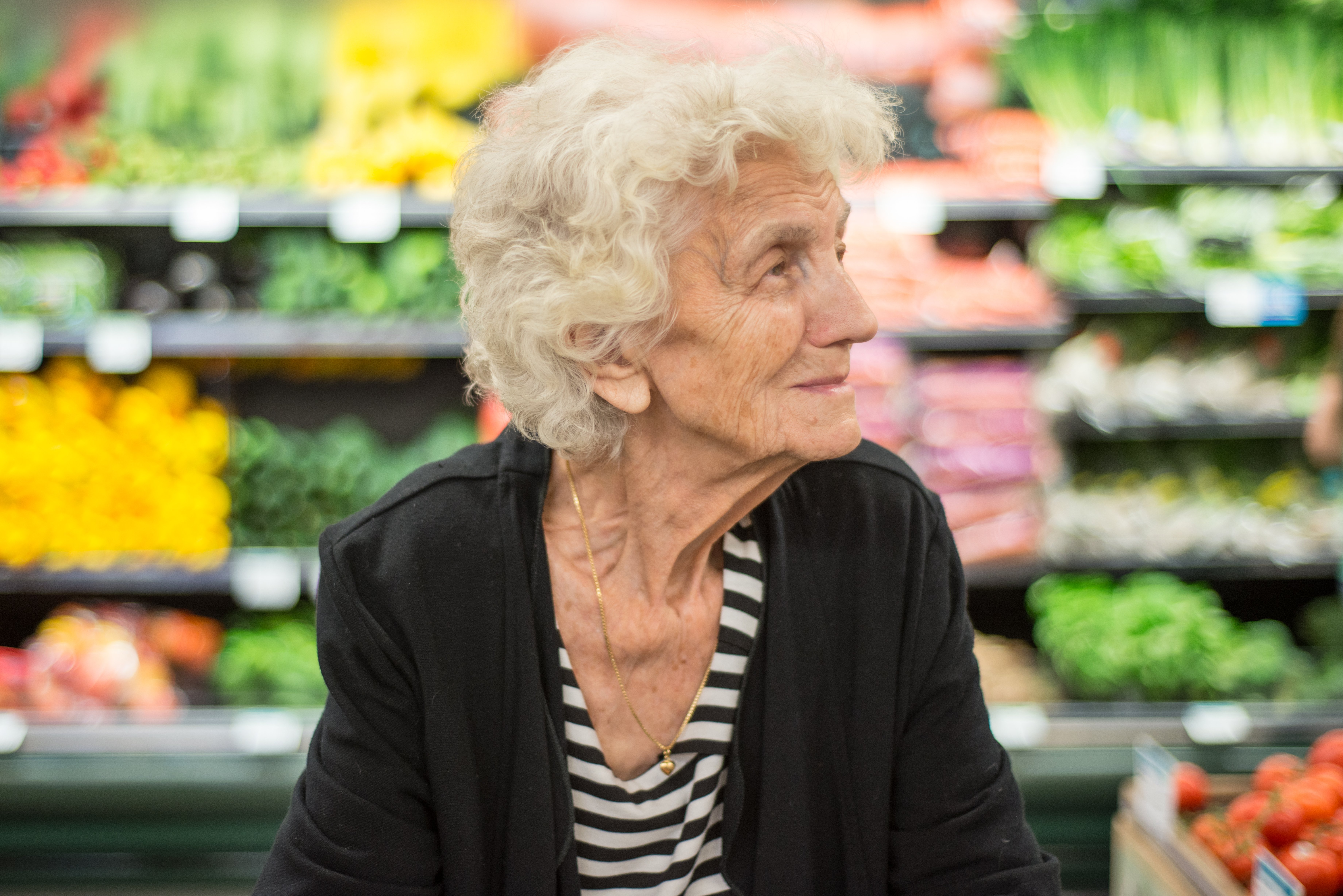 For illustration purposes only | Source: Getty Images
'I would give anything in the world to spend another day on the couch with them. I wish they would show me how to deal with the sadness of their leaving.'
She imagined what that conversation would be like, and that made her smile.
'Grandma, of course, would have brought out the Bible and quoted me Psalms. Even before she could finish, Grandpa would dismiss her and mock her for believing in 'an imaginary friend.'
That's when things would get interesting. Lily remembered sitting through hundreds of such spirited yet calm debates between her grandparents. In the end, nobody would win, but Lily would have heard both sides on almost any issue.
"You form your own opinions based on your own experiences. But be kind. Always, be kind," they'd say.
That is something that the old couple agreed on and practiced abundantly in their lives.
In many ways, it was Lily's grandparents who had shaped her world.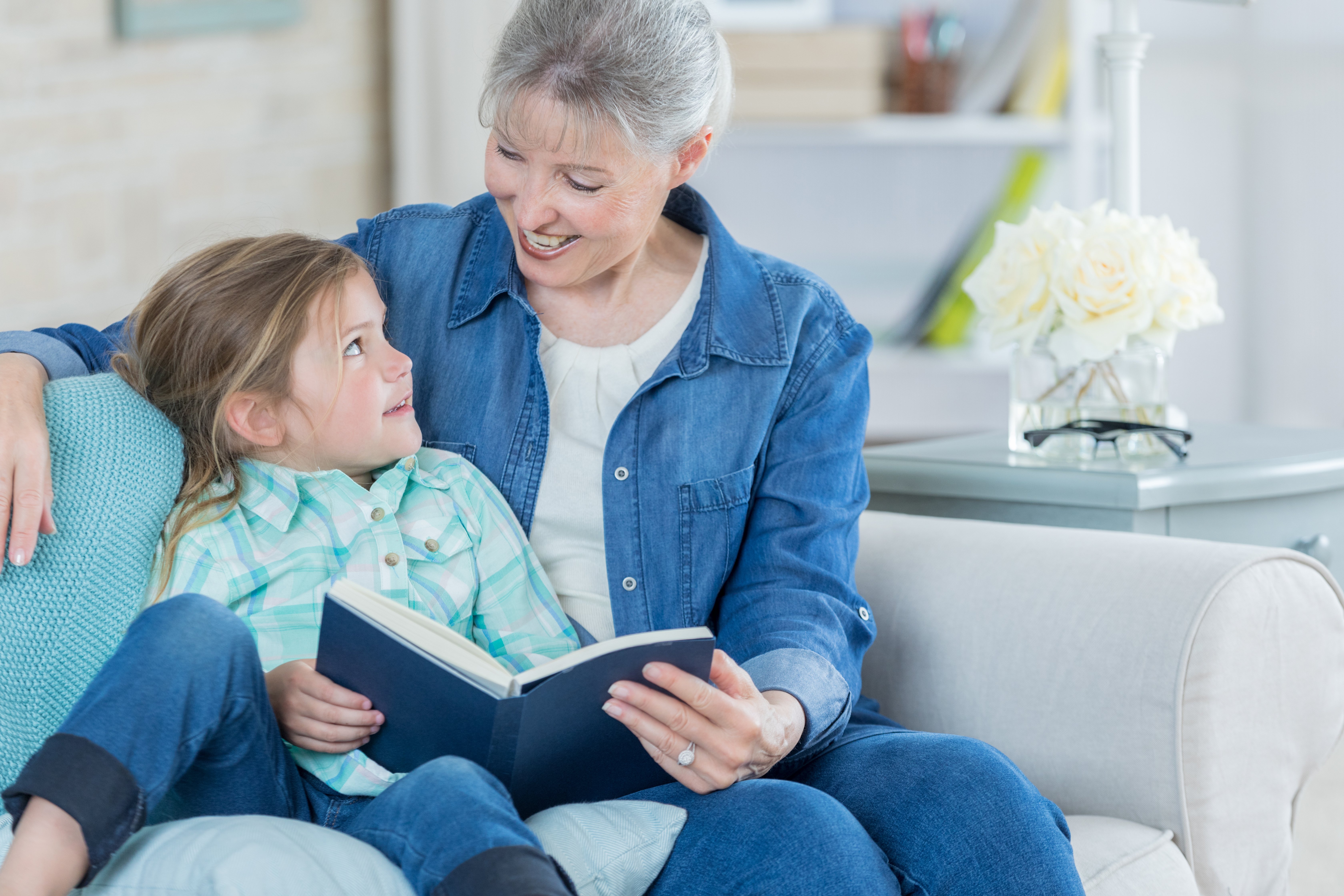 For illustration purposes only | Source: Getty Images
Not that her mother Frieda didn't play a part. Frieda was the breadwinner of the family. The day her husband left her and Lily, the old, sweet, and gentle Frieda stopped existing. Frieda became a tough, fiercely ambitious, strict mother with callous hands and a commanding voice.
Only Lily could catch the rare glimpses of Frieda's forgotten tenderness and vulnerability. Only she heard her crying in the kitchen every night.
Lily was only thirteen, yet she understood that her mother was a broken soul who lost everything and everybody too soon.
"I wish I could find a way to bring Grandma and Grandpa back. I wish mom and I could feel their presence in my life in some way…."
Elders have timeless wisdom to share, if we are only willing to trust and listen.
"Lily? LILY! Get here, quick!"
Her friend Debbie had moved to the queue next to her and pushed her way forward.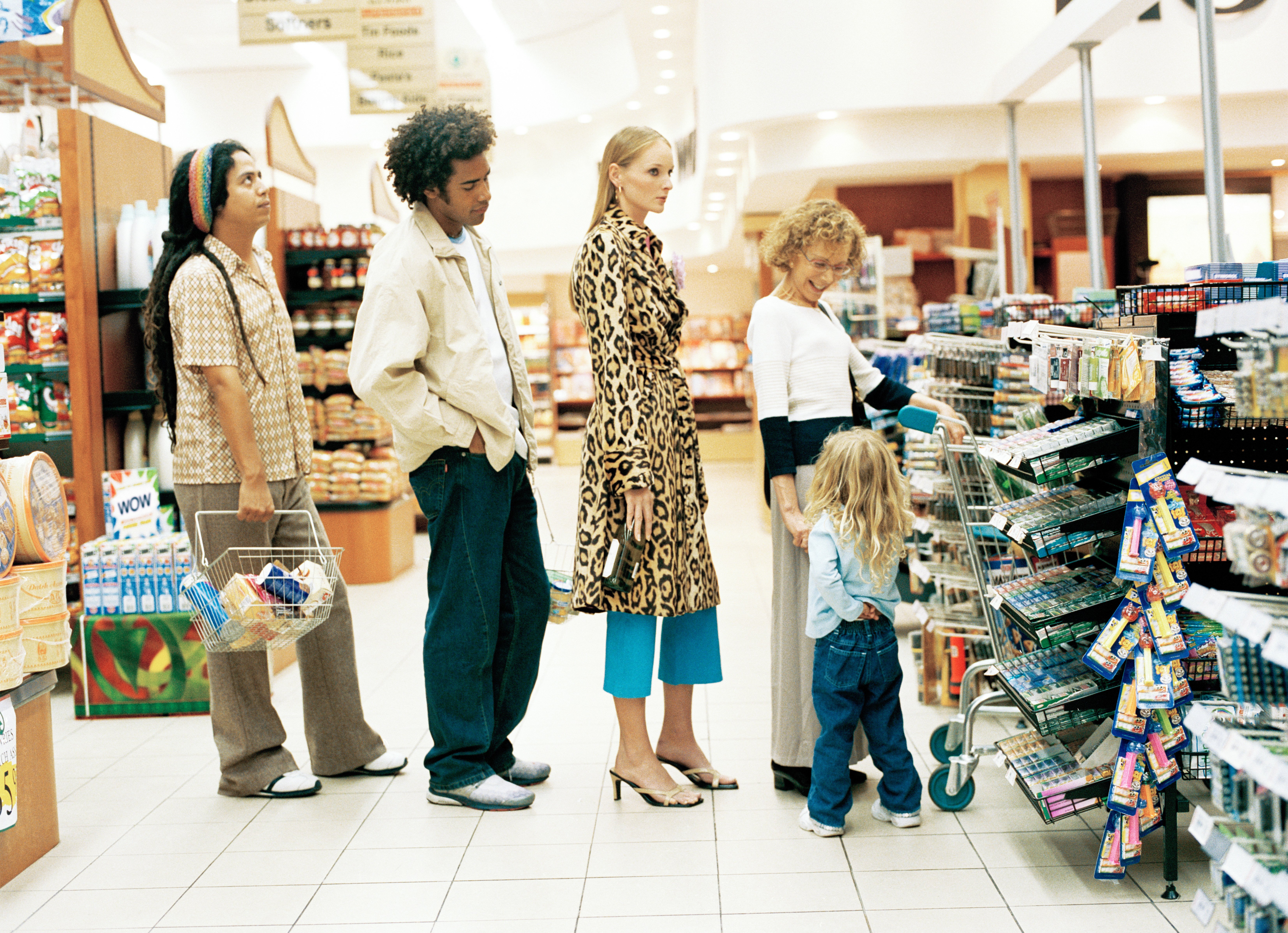 For illustration purposes only | Source: Getty Images
"Come here! We're next!"
Lily leaned to look at why her queue was stuck. She observed that the old woman was at the counter for quite some time. 'She looks nervous. Does she need help?'
Lily's grandmother had taught her well. She always said, "Never hesitate to offer a helping hand. You might brighten someone's day."
As Lily approached the old woman, she overheard her conversation with the cashier.
"I'm so sorry. I thought I did have a fifty-dollar bill in here somewhere." Her hands were shaking in anxiety as they fished through her purse.
"I'm sorry, ma'am. Step aside. You've been holding up the queue. If you do find it, you can get in line again. For now, step aside!"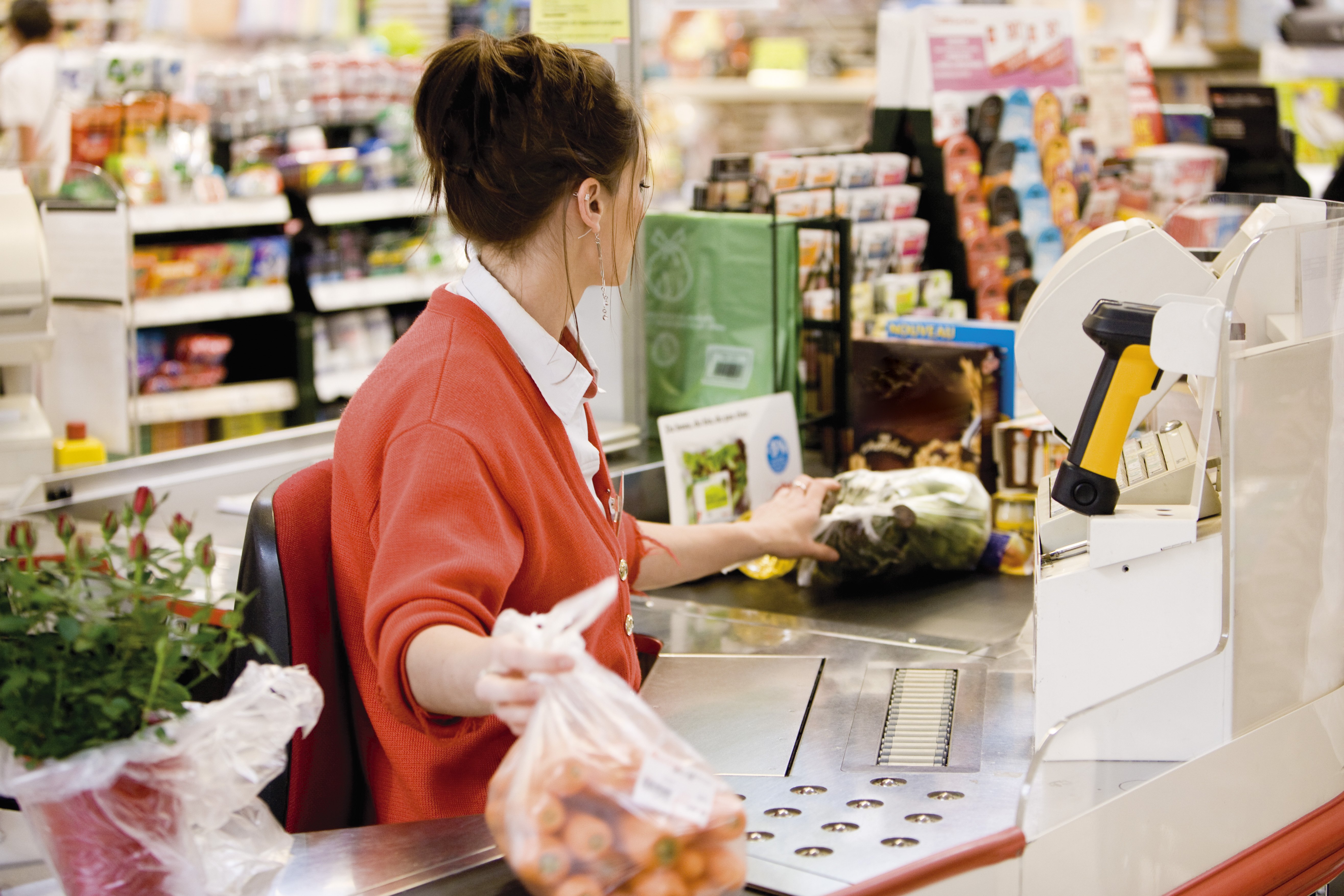 For illustration purposes only | Source: Getty Images
Lily couldn't bear to see the old woman's dilemma. "Hold on. I'll take care of this bill."
The woman was astonished at the confidence of the little girl.
"Well, aren't you sweet? Thank you, darling, but I can't possibly— "
"No, I insist. Let me help you. It's the easiest way out right now."
The woman realized that Lily was right. She let Lily pay for her and watched her carry one of the grocery bags to her car.
Lily had saved up some of her pocket money in a secret compartment of her bag.
"I can't thank you enough. I don't have anything much that I can give you right now, but here."
The woman pulled out an old jar from her purse. It looked hand-painted, but the paint had worn off in many places. And it was a bit heavier than expected.
"This is a jar you must open only when you are truly in need. Promise me you won't open it otherwise."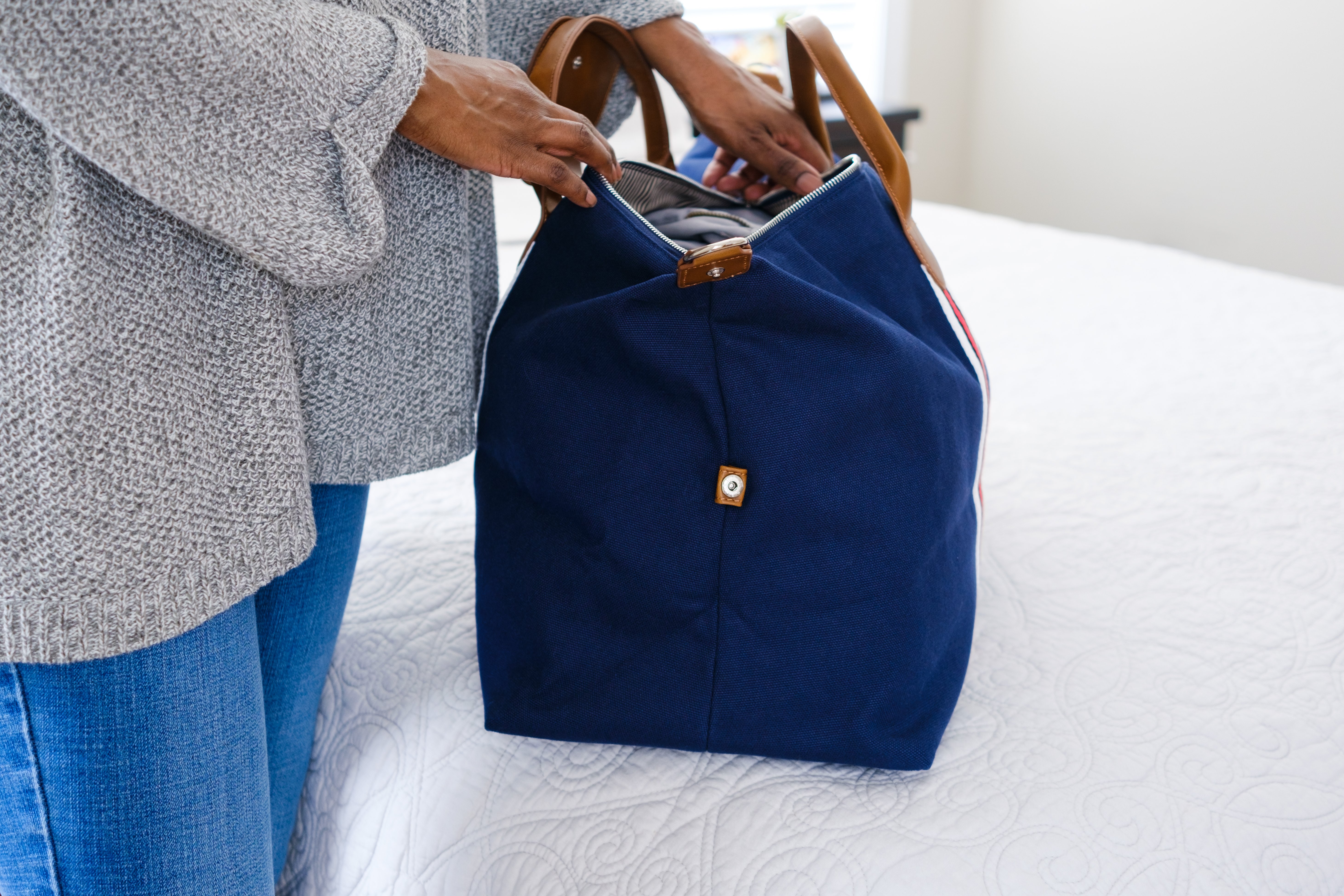 For illustration purposes only | Source: Getty Images
Lily tried to sound sincere in her promise, but she knew she would open it as soon as she and Debbie reached home.
'It won't open. It's too tight!"
The girls had tried to open the jar multiple times that afternoon but with no success.
There was a knock on the door. "Oh no, it's your mom!" Debbie screamed under her breath. She was afraid of her best friend's strict mother. "Hide this somewhere. I'll be leaving now. See you tomorrow!"
"Alright, go. Thank you for helping with the groceries today, Deb! See you tomorrow!"
Lily hid the jar under her pillow. Frieda didn't notice Lily's shifty eyes or her suspiciously obedient demeanor.
Frieda had had quite a day of her own.
"Mom, did you pay the rent and electricity bill today like you said? Power still keeps fluctuating."
Frieda, who had been in a daze since she came home that day, threw her hands on the table, bowed her head, and broke into tears.
"Mom, what's wrong? Mom, tell me, what's wrong?"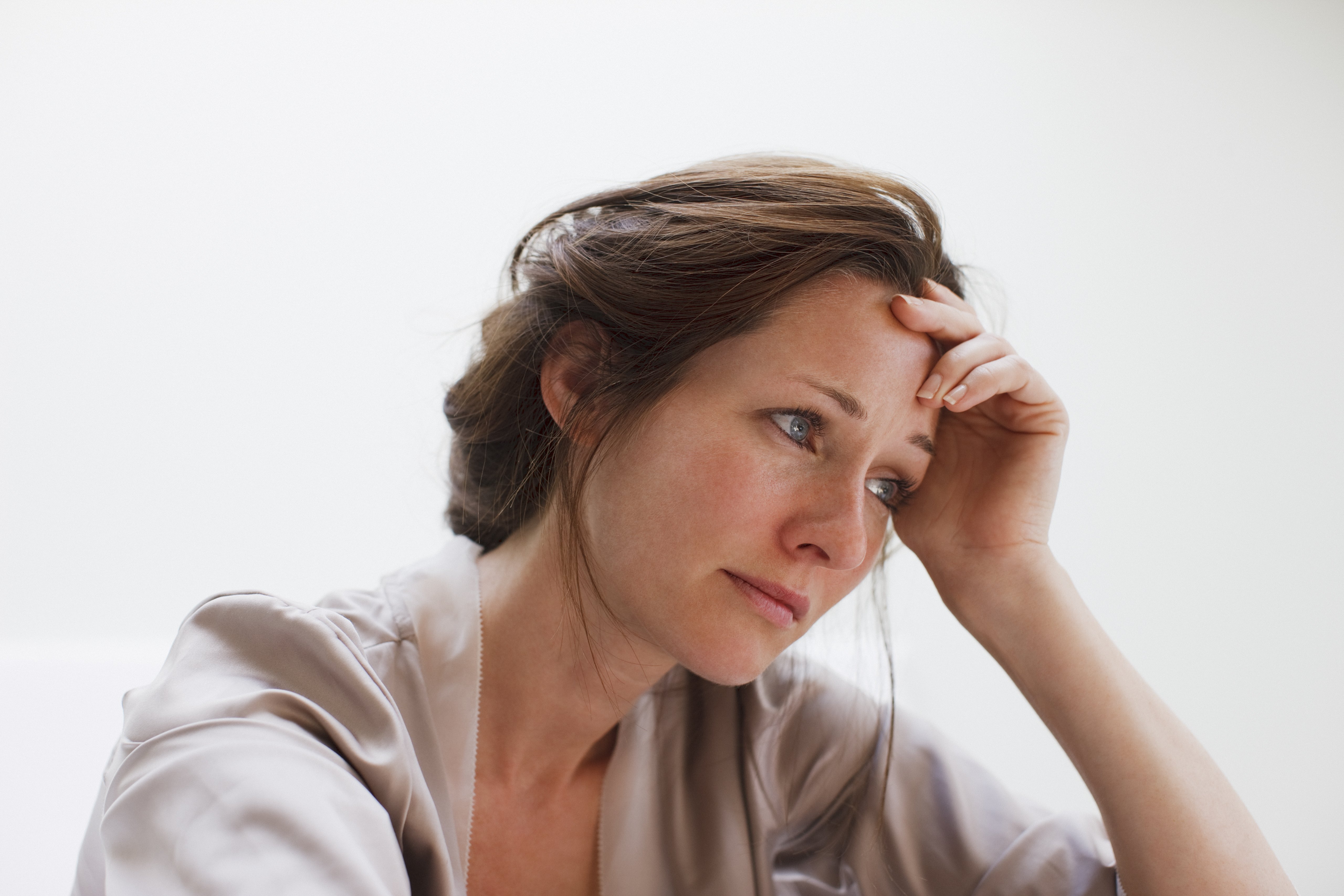 For illustration purposes only | Source: Getty Images
"They fired me, baby. After all the extra hours and the hard work, they fired me. Mom doesn't have a job anymore."
Lily didn't know how to respond. Her mother had been working double shifts mopping floors at a hotel. That's how she managed to somehow make ends meet every month. But now, it was back to square one again.
"What am I going to do, dad? Mom? What am I going to do?"
Lily tried to stroke her mother's hair to calm her down, but Frieda said, "Baby, I don't know if you will understand, but Mama needs to be alone right now."
"I have lost all my energy, all my belief. I just need to have a good cry, that's all."
Lily went back to her room, heartbroken. She lay in bed, and that's when she felt a bulge from under her pillow. The jar!
She remembered what the old woman had said. 'This would be a good time to open the jar! If only it weren't so tightly closed.'
To her surprise, the jar opened without any effort this time. Inside it was a bunch of polished grey pebbles.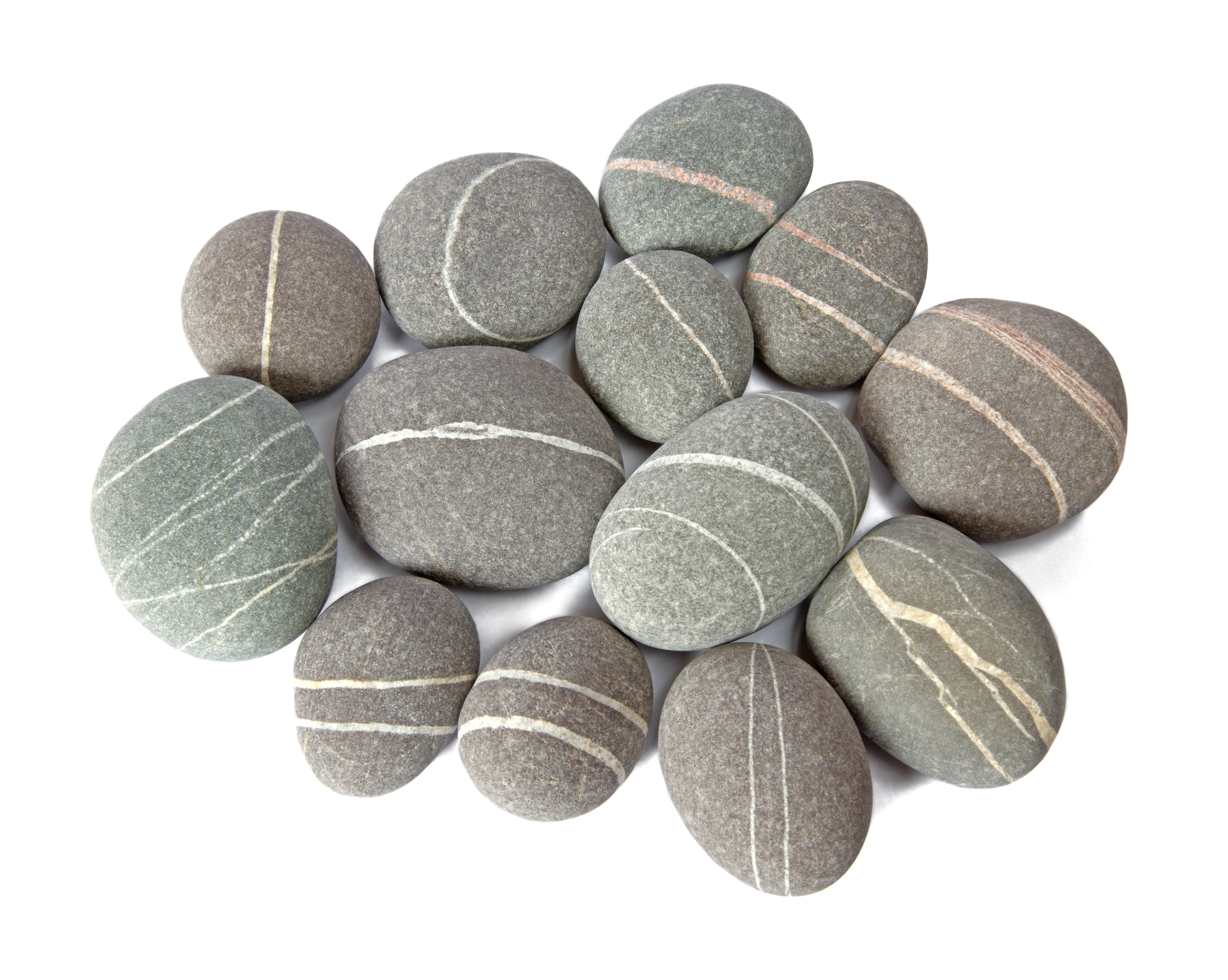 For illustration purposes only | Source: Getty Images
"How pretty!" Lily thought as she picked one up. There was something engraved on it.
"God is within her, she will not fall. God will help her at break of day."
Every word in that message soothed Lily's heart. Those were words that she had heard repeatedly before. Without looking at the pebble, Lily knew that those were the words from Psalm 46:5 of the Bible. Her grandmother often reminded her of this Psalm whenever she was in doubt.
There were more pebbles—each with a more soothing Psalm. The universe had listened to Lily! Through the woman at the grocery store, Lily had found a way of feeling her grandparents' presence in her life.
That night, Lily fell asleep reading the pebbles over and over again.
She read them every night, praying for her mother to find a good job and be happier. Surely enough, Frieda received an unexpected phone call after a few days.
"Ms. Frieda, we really liked your profile and your interview. When can you join us as an assistant supervisor at Walgreens?"
That day, Lily kissed each of those stones a hundred times, thanking the universe for its kindness.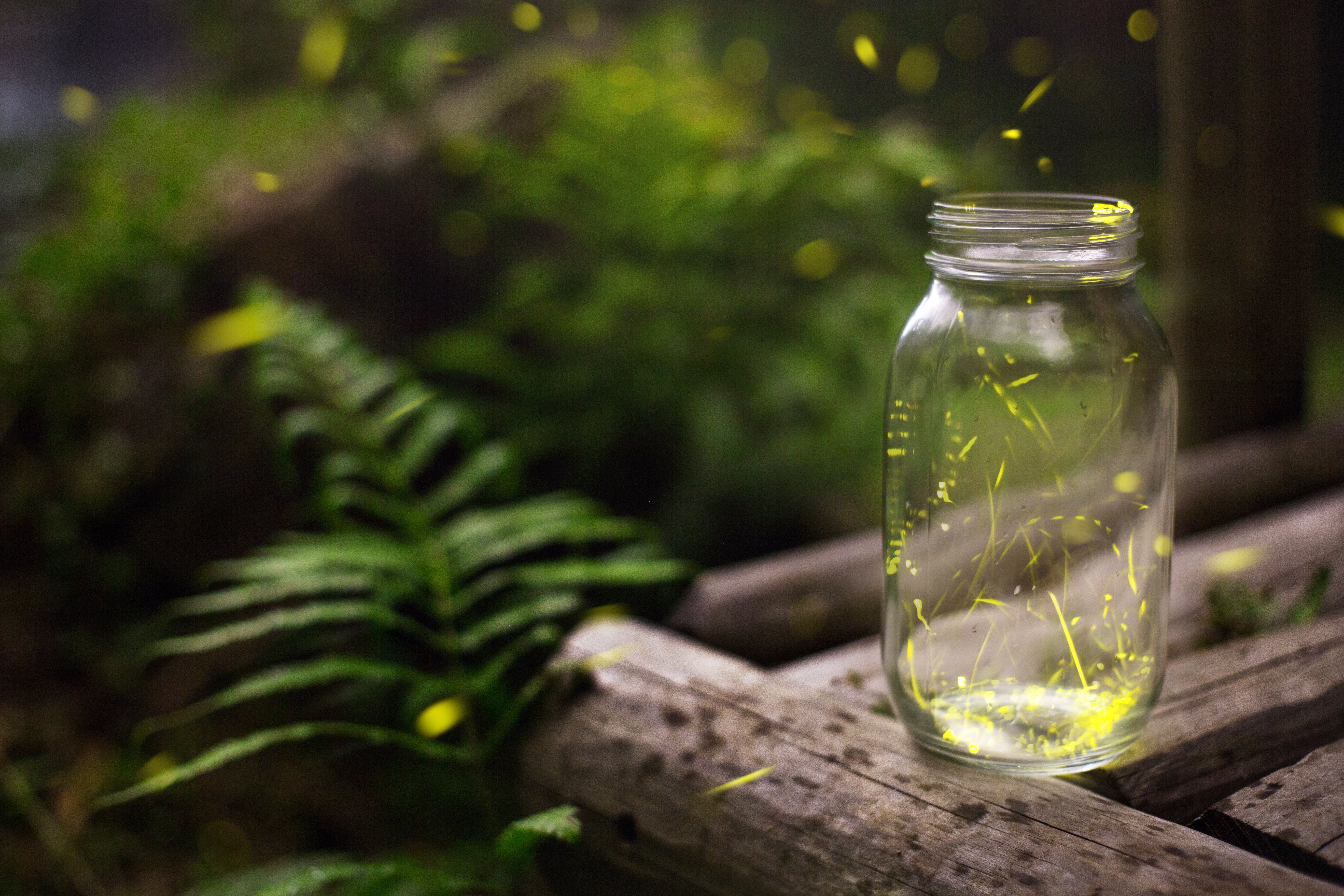 For illustration purposes only | Source: Getty Images
She also never forgot the old woman who had given her the precious gift.
She never told Frieda about the stones. If she found out, she would probably mock her. 'My mother is such a grandpa!' Lily thought before drifting into a restful sleep.
What can we learn from this story?
The Universe has a way of rewarding kindness with kindness. Lily helped the woman out of the goodness of her heart and did not understand why the old jar she received was so valuable. However, it came to her exactly on the day she needed it the most.
Elders have timeless wisdom to share if we are only willing to trust and listen. Just like Lily's grandparents helped her see two sides of any topic and become non-judgemental, our elders, too, may have a lot of valuable lessons to teach us.
Share this story with your friends. It might brighten their day and inspire them.
If you enjoyed this story, you might like this one about a struggling woman who sees her old teacher looking frail and helpless; and when she looks after her for a day, the universe pays her back in leaps and bounds.
This piece is inspired by stories from the everyday lives of our readers and written by a professional writer. Any resemblance to actual names or locations is purely coincidental. All images are for illustration purposes only. Share your story with us; maybe it will change someone's life. If you would like to share your story, please send it to info@amomama.com.
Please fill in your e-mail so we can share with you our top stories!