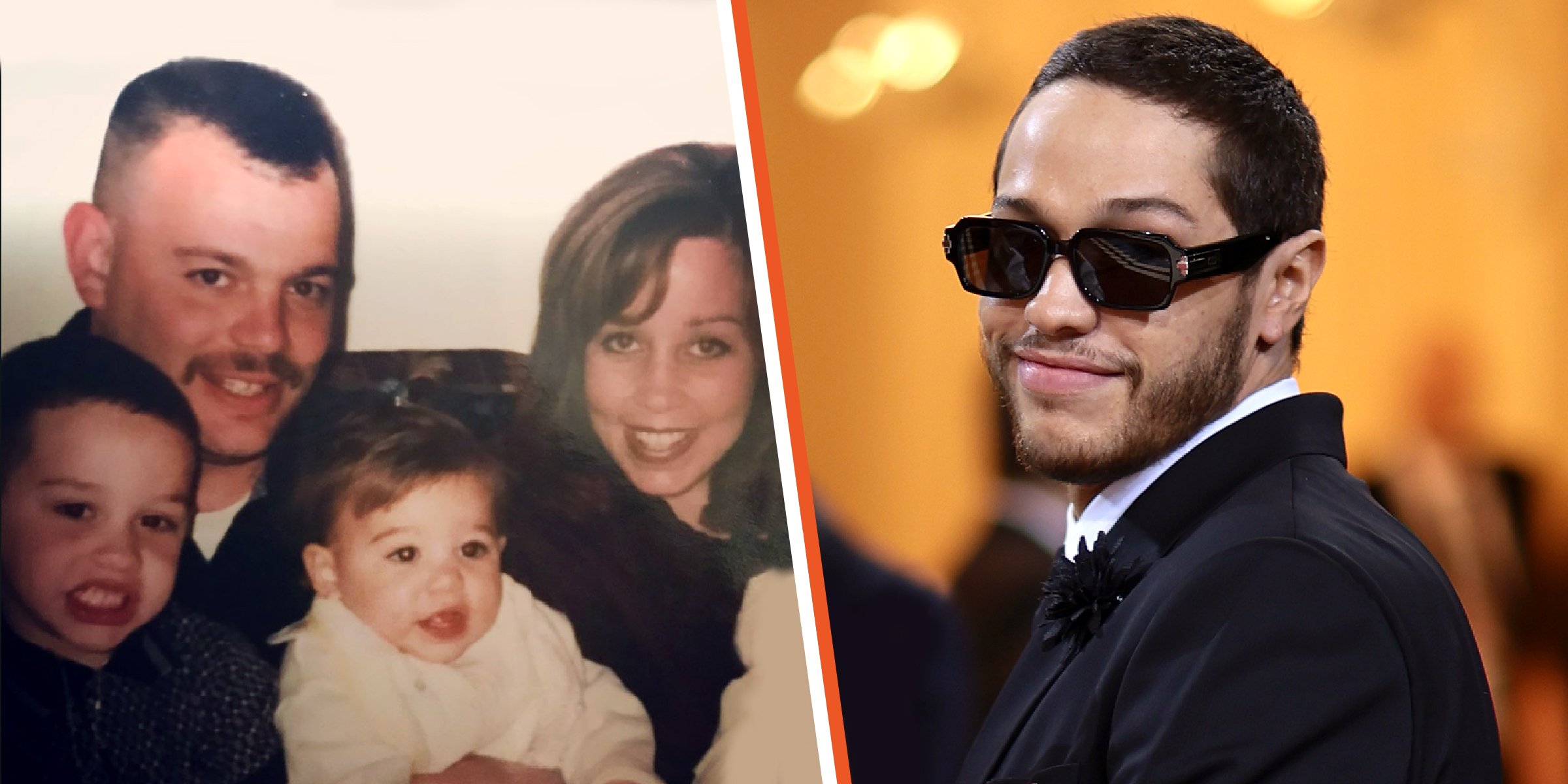 Getty Images | Instagram/amyymarie118
Pete Davidson's Dad Is a Hero and His Mom Supports Her Son in Everything - More about the Comedian's Parents

Pete Davidson's parents, Scott Matthew Davidson and Amy Waters Davidson are stars in their own right. His father was a heroic New York firefighter, while his mother, who always supported him, had worked as a nurse.
Peter Michael Davidson, also known as Pete Davidson, is a well-known American actor and standup comedian. He was born on November 16, 1993, and became famous for being on "Saturday Night Live."
He began his comedy career in 2013 by appearing in several series before making his standup debut on "Gotham Comedy Live." At 20, he was the youngest cast member on "Saturday Night Live."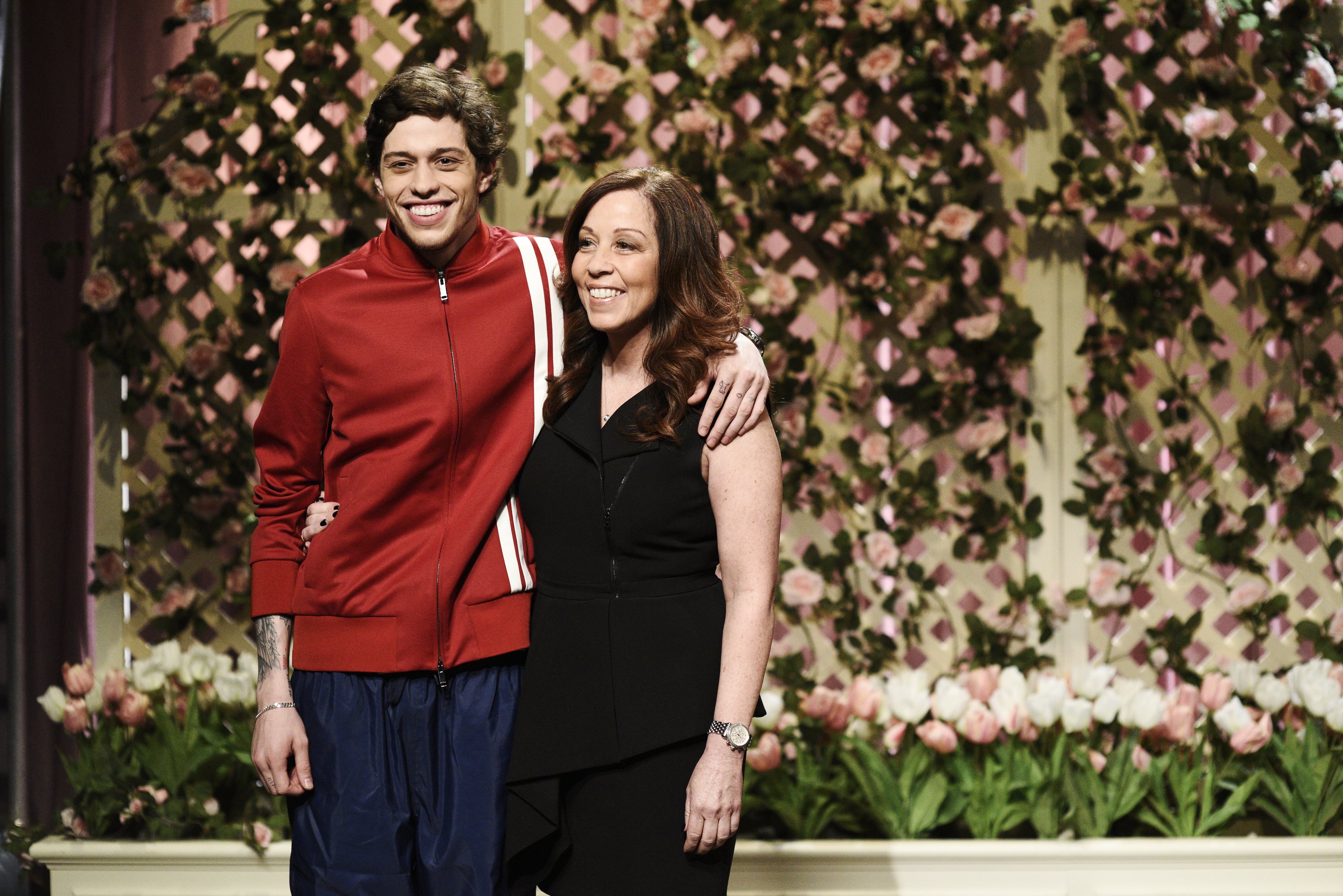 Pete Davidson and his mother, Amy Waters Davidson, at the "Mother's Day Cold Open" on "Saturday Night Live" on May 12, 2018. | Source: Getty Images
While Pete has made a name for himself over the years, he would not have achieved success without his supportive family's help.
His father, Scott, was a true hero who died when the comedian was only seven, and his mother, Amy, has always had a close relationship with him. Here is everything you need to know about the comedian's parents.
PETE DAVIDSON'S FATHER, SCOTT DAVIDSON, WAS A HERO
Scott, born in 1968 in New York, worked as an athlete, basketball coach, teacher, and bartender. He was also a four-year basketball player in high school; before that, he was an all-star baseball player.
In basketball, they named him the Most Valuable Player in 1986. After high school, he continued to play basketball in college and obtained a bachelor's degree in history.
On January 16, 1994, Scott's lifelong dreams came true when he passed the fire academy and joined the New York City Fire Department. For Pete's father, being a firefighter was one of the essential jobs in America.
On September 11, 2001, the firefighter's group at Ladder Company 118 responded to a call after a second hijacked airliner had hit the World Trade Center.
They arrived at the Marriott World Trade Center hotel, where they saved many lives before the building collapsed. According to the National Fallen Firefighters Foundation, whose mission is to honor and remember America's fallen fire heroes, Scott was a brave man.
After Scott's death, Pete acted out in school and attended three high schools because he felt the other kids were mean. According to his mother, he became a "lab rat" for doctors, which was overwhelming.
However, in 2020, the comedian was able to process his father's death when he starred in "The King Of Staten Island," a movie he co-wrote and was one of the executive producers.
Pete revealed that making the semi-autobiographical movie helped him grow. He said:
"One of the main reasons why I wanted to make this [film] and tell this story was because I wanted this chapter in my life to be closed."
He further stated that he did not want to forget that chapter of his life, but he wanted to be able to move on. The comedian also wanted to show people they were not alone as it was okay to have issues and struggle, but there was light at the end of the tunnel.
In 2018, when Pete was engaged to his ex-girlfriend singer and actress Ariana Grande, she joined him to honor his father, Scott, when she got a tattoo of "8418" on her left ankle.
The number was his late father's badge number, and the "Saturday Night Live" comedian had also tattooed it on his left arm.
PETE DAVIDSON'S SUPPORTIVE MOM AMY DAVIDSON
Amy may have a famous son, but the woman who reportedly worked as a high school nurse prefers to stay out of the spotlight. However, she has no qualms about spending time with her son on TV.
She's also the kind of mother who showers her son so much love as she posts pictures with him on her social media, either congratulating him on his birthday or celebrating National Son's Day.
Amy also supported her son's desire to be a comedian. When he started doing standup at 16, she would drive him to gigs. She said:
"He had a tough time growing up without a dad — I wanted him to be happy, and this made him really, really happy."
As of 2015, she still treated him like a kid and would handle issues for him. Amy would take care of his bills while he played video games during his off hours.
In 2019, before Amy joined her son on an episode of the Weekend Update on "Saturday Night Live," he revealed that he was still living with her despite being able to buy a home for himself. The comedian joked about the weirdness of living with his mother when he said:
"It's weird living with my mom and sister because sometimes I'll see a strange dude in the house, and I don't know if he's some dirt bag preying on my sister or the saint that's going to take my mom off my hands."
PETE DAVIDSON'S PARENTS HAVE BUILT A STRONG FAMILY
Pete's family consisted of himself, his mother, father, and little sister Casey Davidson. They lived peacefully and lovingly until his father tragically died. The comedian became a problematic child after his father's death as he said his childhood was difficult.
Even though his family was great the whole time, living without his father was a nightmare. His family's support has made Pete dream of having a family. He said:
"I'm definitely a family guy. My favorite thing ever, which I have yet to achieve, is I want to have a kid. That's like my dream […] It would be so fun; dress up the little dude. I'm so excited for that chapter."
He said he is preparing for that chapter of his life, and to do that, Pete is trying to be as good as he can be to develop and improve. He wants to have an easy life when he starts having kids.
Despite living without a father figure, the members of Pete Davidson's family continue to support each other. They often meet up and celebrate each other on social media.
The last time the family got together, they met to celebrate his sister Casey's graduation at Pace University in New York City, where she graduated from the physician assistant program.
Please fill in your e-mail so we can share with you our top stories!