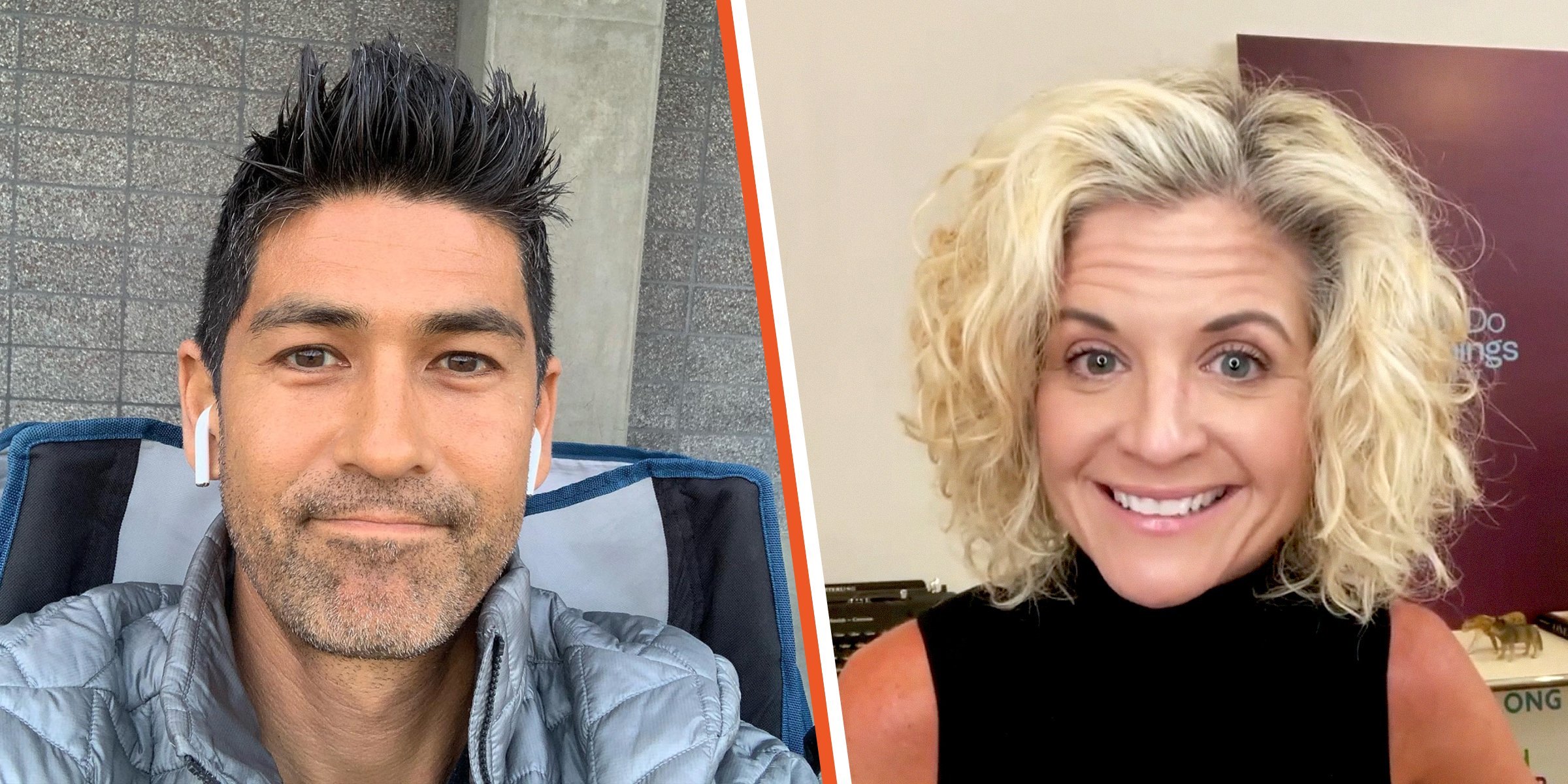 Instagram/craigmelton14 | Instagram/glennondoyle
For Craig Melton 'It Was a Shock' When His Ex-wife Glennon Doyle Left Him

Glennon Doyle had known Craig Melton for only a short period when she married him. She eventually left him for Abby Wambach, and Melton had to learn to accept the changes in his life.
Craig Melton is a well-known American businessman and a model, but some decades earlier, he was known as the sturdy part-time model and semipro soccer athlete.
At that point in his life, he ran into Glennon Doyle, and they started indulging in various substances. They found themselves at a precipice not long after and took the plunge without hesitation.
CRAIG MELTON'S BIO
Not much is known about Melton's history, but his fans know he has a mom named Peggy Melton and a sister named Nicole Stracener.
Melton has a lot of love for his sister and has been known to share posts praising or celebrating her. Melton attended Lake Braddock Secondary school and graduated with a Psychology BA from George Mason University.
In the university, he was also known for participating in the soccer team. After graduation, he went for his Masters's degree at the same university and majored in Telecommunication Management.
He became an Experienced Director Of Business Development and demonstrated his acquired skills in the software and consulting space.
A few of those skills include Natural Language Processing, Zero Trust, Cyber Security, Artificial Intelligence (AI), Collaboration, Workflow and Content Management (ECM), Ransomware, Professional Services, Management, and Cloud/SaaS Software.
Between 2001 and 2003, he became an Account executive at SAVVIS Communications. After that, he went to Windstream Communications Telecom and worked as a Senior Account Executive.
That stint lasted for a year; then, Melton became Sales Director for Deltek. He worked there full-time for four years, selling and managing the sales of Business Intelligence, among other things.
Melton enjoys being their father and has been very present in their lives to witness their milestones.
In 2008, Melton joined SpringCM, a DocuSign company that sold Cloud Computing/SaaS-based ECM and BPM Platform to Government and Privia Proposal Automation software to Federal Systems Integrators.
Next, he moved to Privia, doing the same thing and improving. He remained at Privia making enterprise sales for five years; then, he became Vice-president of DecisionPoint Corporation.
The company works with government IT to profer solutions into mission-critical environments. Melton worked there for seven months before moving on to VisibleThread, where he made more enterprise sales.
Those who worked with him have praised his amazing ability to make anyone feel at ease about his skills. They say he has a good grasp of technology sales and is intelligent, concise, determined, and trustworthy.
CRAIG MELTON'S MARRIAGE
Melton met Glennon while he was a part-time model. The date was July 4, 2001, and she was 24. Before long, Glennon fell pregnant, but they decided not to keep the baby.
Melton had offered to pay, but Glennon had dismissed the idea, saying she would. Months later, Glennon realized she had fallen pregnant again and decided she would keep her baby.
That same day, she quit all her addictions, got dressed, and tied the knot with Melton even though she had reportedly known him only for "10 sober nights."
The ceremony went down in his backyard in Burke, and they later welcomed their son, Chase. They settled down in Fairfax, and Glennon went on to become a preschool teacher. They welcomed two more kids, Tish, and Amma, in 2006 and 2008, respectively.
Their marriage was rife with struggles in communication and sex. Melton had a porn habit and was prone to extramarital one-night-stands, which only affected their relationship.
They eventually started to work on their lives and managed to claw back some of their control over their relationship. Then Glennon met another woman who changed everything for her. Her name was Abby Wambach.
After deciding that Abby was the one for her, Glennon sent an urgent text to Melton, telling him she wanted to discuss something of great importance. As he rushed to her, he told himself it could only be one of two things; she was gay or had been diagnosed with cancer.
He had been right. When Glennon confessed to him, the first thing Melton felt was happy that she was not dying. Then he felt all the other conflicting emotions of "sadness, confusion, and anger."
He had believed they were finally getting somewhere in their recovery as they had been working on themselves, but her confession signaled the end of their world.
It took some time, but Melton finally came to terms with Glennon's wishes. Melton decided that if both women and the kids were happy and thriving, he would let that narrative play out. Now he shares joint custody of the kids with Glennon and her beau.
They all get along well and often spend time together as a family, and the businessman is known to share pictures of them on social media. For example, he shared a post last year that captured him posing with his family. He captioned it:
"Modern Family. Plus one."
Glennon also referred to their family as modern in some of her social media posts, proving that they are all on the same page.
CRAIG MELTON'S CHILDREN
Melton's three kids with Glennon are Chase, Tish, and Amma. There is no doubt about how much he loves them, as the proud father has made it known on his Instagram page several times.
Melton enjoys being their father and has been very present in their lives to witness their milestones. Chase, the oldest, graduated from Naples High School Gymnasium in 2021.
According to an Instagram post from the proud father, he may have shed a tear. His second child, Tish, learned to drive last year, and Melton was there to enjoy the experience with her.
His third kid, Amma, inherited his sporting genes and is known to play soccer. Amma is the youngest and is still a kid in many ways.
However, she loves Christmas time and enjoys making lists of things to do for the holiday when the family gathers to celebrate. The kids enjoy spending the holidays with Melton, and he also looks forward to it.
CRAIG MELTON NOW
Melton currently works at PreVeil, where he makes enterprise sales as well. He joined the platform in February 2021 and didn't seem in a rush to leave.
He has an active lifestyle that prioritizes spending time with his family and friends. Glennon once mentioned that Melton saw someone else, but his Instagram page has not confirmed that relationship status.
At the beginning of the year, Melton named one of his goals as becoming a better friend, and fans are glad that his current lifestyle reflects that decision.
Please fill in your e-mail so we can share with you our top stories!