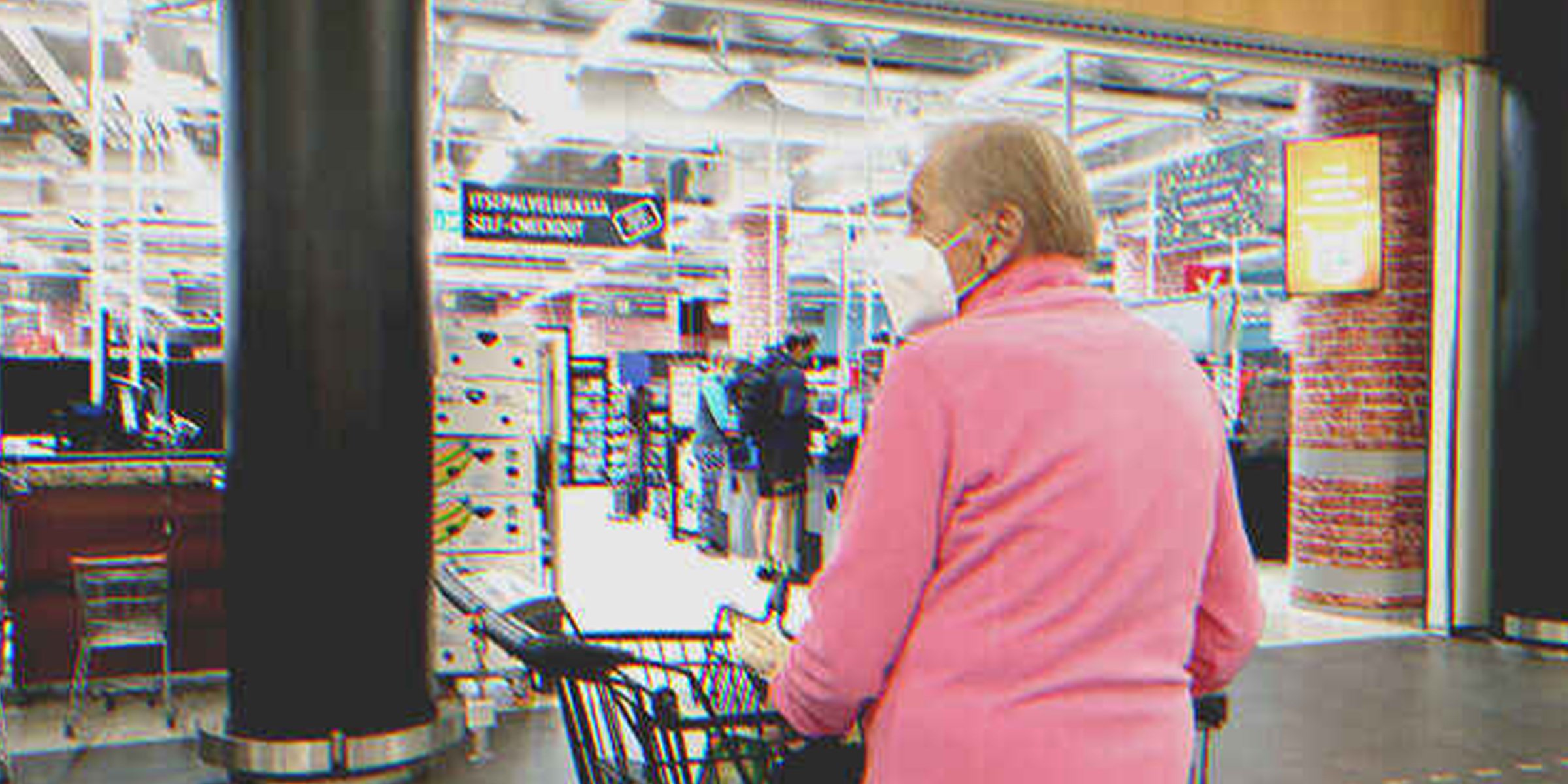 Shutterstock
Old Lady Is Teased by Teens in Shopping Center until Its Owner Takes Mic and Addresses Her — Story of the Day

A group of teenagers was teasing Lillian when she was lost in the mall. They were all ashamed of their actions after they heard a voice on the loudspeaker.
'When do people here see the sunshine?' Lillian wondered as she walked through the busy road of the city. It was morning. But unlike her usual morning strolls, the tall buildings shadowed most of the sunlight.
Lillian was used to the small-town life. She would go with her friends for a stroll along the sidewalk every morning. She loved the breeze in her hair as she admired the fluffy clouds in the blue sky. She loved the spacious two-storied houses with well-maintained lawns. She loved the abundance of trees in her town, which was home to numerous melodious birds.
This morning, it was honking cars, concrete buildings, and an unexplainable stench. Lillian held her tiny purse, put a kerchief over her nose and mouth, and walked at her own pace on the city sidewalk.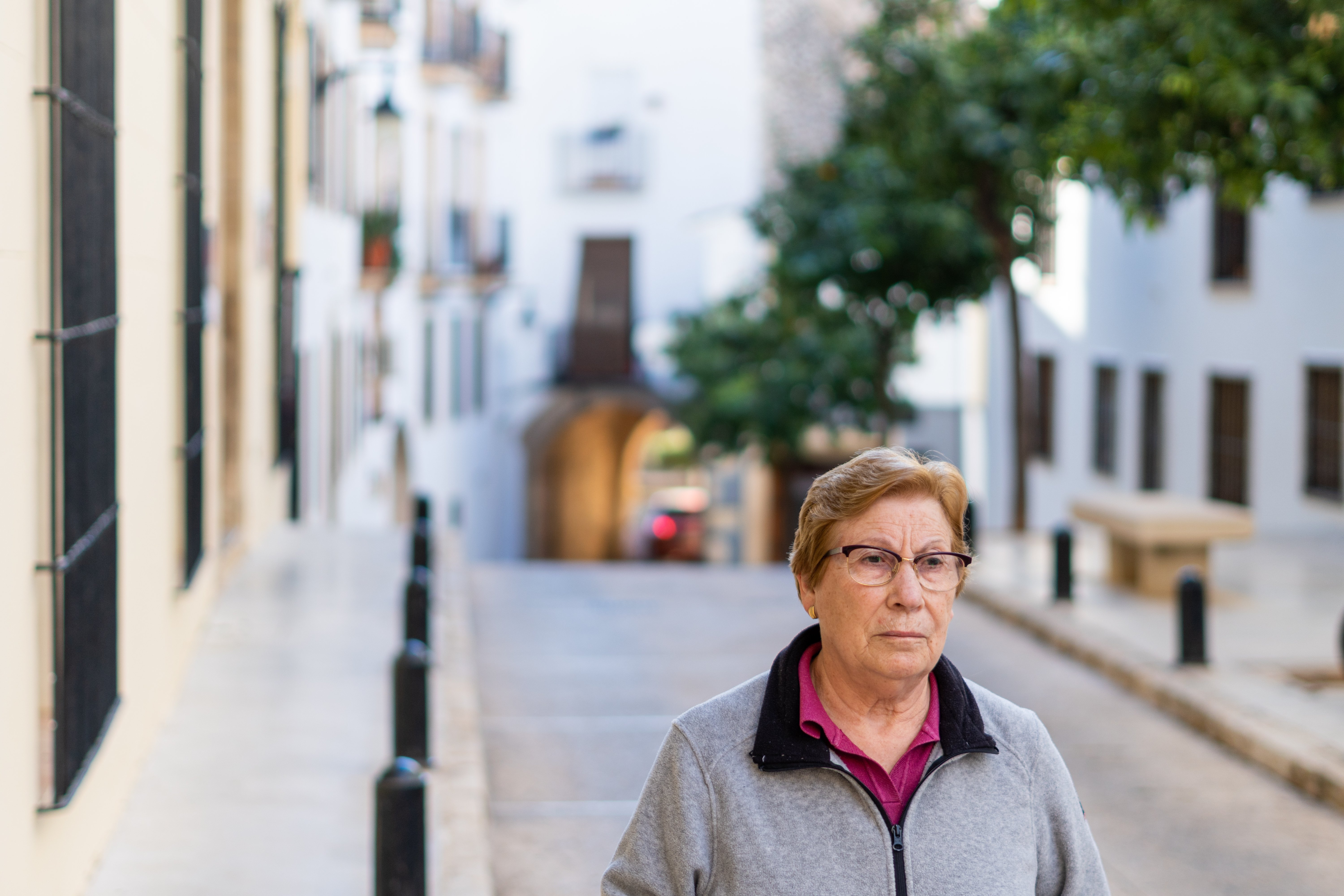 For illustration purposes only. | Source: Getty Images
'Finally, there it is!' she sighed as she saw the signage for the mall. She entered the mall and carried a shopping cart with her. 'It smells much better in here!'
In no time, she was overwhelmed by the size of the mall. She hadn't seen any architecture with such a high ceiling. Neither her church nor her town hall could boast a ceiling as tall as the mall. And instead of fluffy clouds, she saw signages for different aisles.
Lillian was lost in the jungle of commodities. But, she didn't want her overwhelming feeling to ruin the reason she came to the mall. She tried her best to blend in and added a few grocery items to her cart. As she did that, her eyes roamed around the mall.
It seemed that Lillian had blended in too well. Her mindless shopping almost filled up her cart. Now tired, she rested near a seat in the electronics section.
'How will it be a surprise if I can't even find him?' Lillian thought.
She noticed a group of teenage kids in the smartphones section.
"My mom won't get me the new iPhone. I've been using the iPhone I broke at grandma's place six months ago. Ugh! So it looks like I have to buy an Android," Lillian overheard one girl from the group.
"This one seems cool, Melissa. It even looks a bit like the iPhone, right? And it's less than half the price," another boy from the group said.
"Let me see! How much is this for? And give me a good discount. I am related to the owner of the mall," Melissa said to the attendant at the kiosk.
Hearing this, Lillian's eyes lit up.
"Oh, can you give him a call?" Lillian interjected excitedly.
The teenagers, including the attendant, were startled by Lillian's voice. Everyone was staring at her.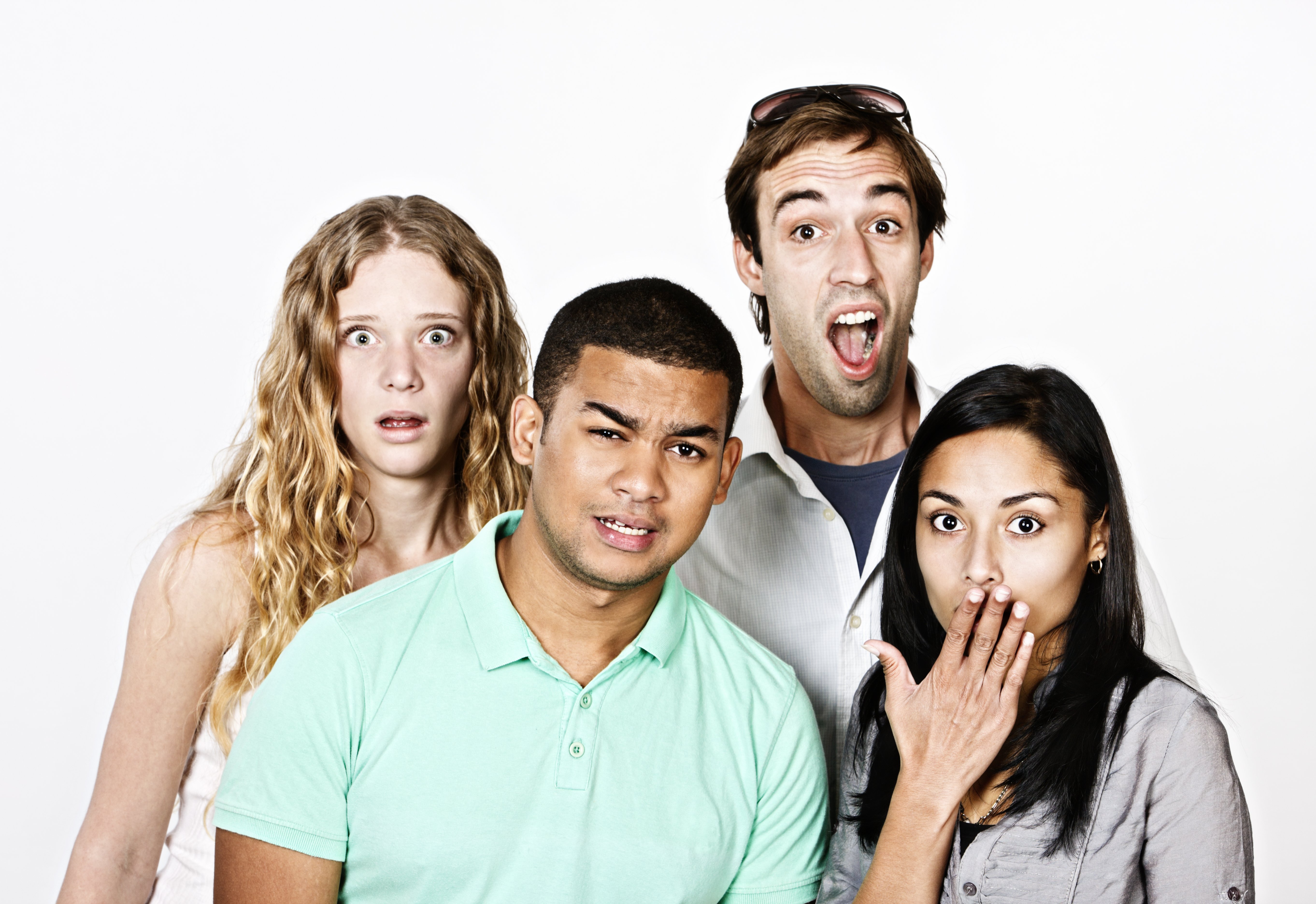 For illustration purposes only. | Source: Getty Images
"Oh dear, I'm so sorry. I didn't mean to startle you. But I heard you know the owner. Could you please call him here?"
"What's this?" Melissa was confused. "Is this to humiliate me because I said I was related to the owner?" Melissa accused the attendant.
"Oh no, dear!" Lillian tried to clarify. "I just want to surprise him."
"It's okay, ma'am," the attendant interjected. "Anyway, there are no discounts on phones currently, even if they're related to the owner."
"No, son. You don't get it. The owner, Michael, is my son."
The group of teenagers started laughing. One of them said, "Wow, looks like someone is trying to use your trick, Melissa!"
"Stop it, guys!" Melissa admonished her friends. "And you, old lady!" she pointed aggressively at Lillian. "Anyone can find the name of the owner online. You're just lying to create some kind of scene, aren't you?"
"Oh, dear! No, child. I don't even know how to use the interwebs. I rarely use my phone. I get confused with all the Gooble and Tweeter nonsense."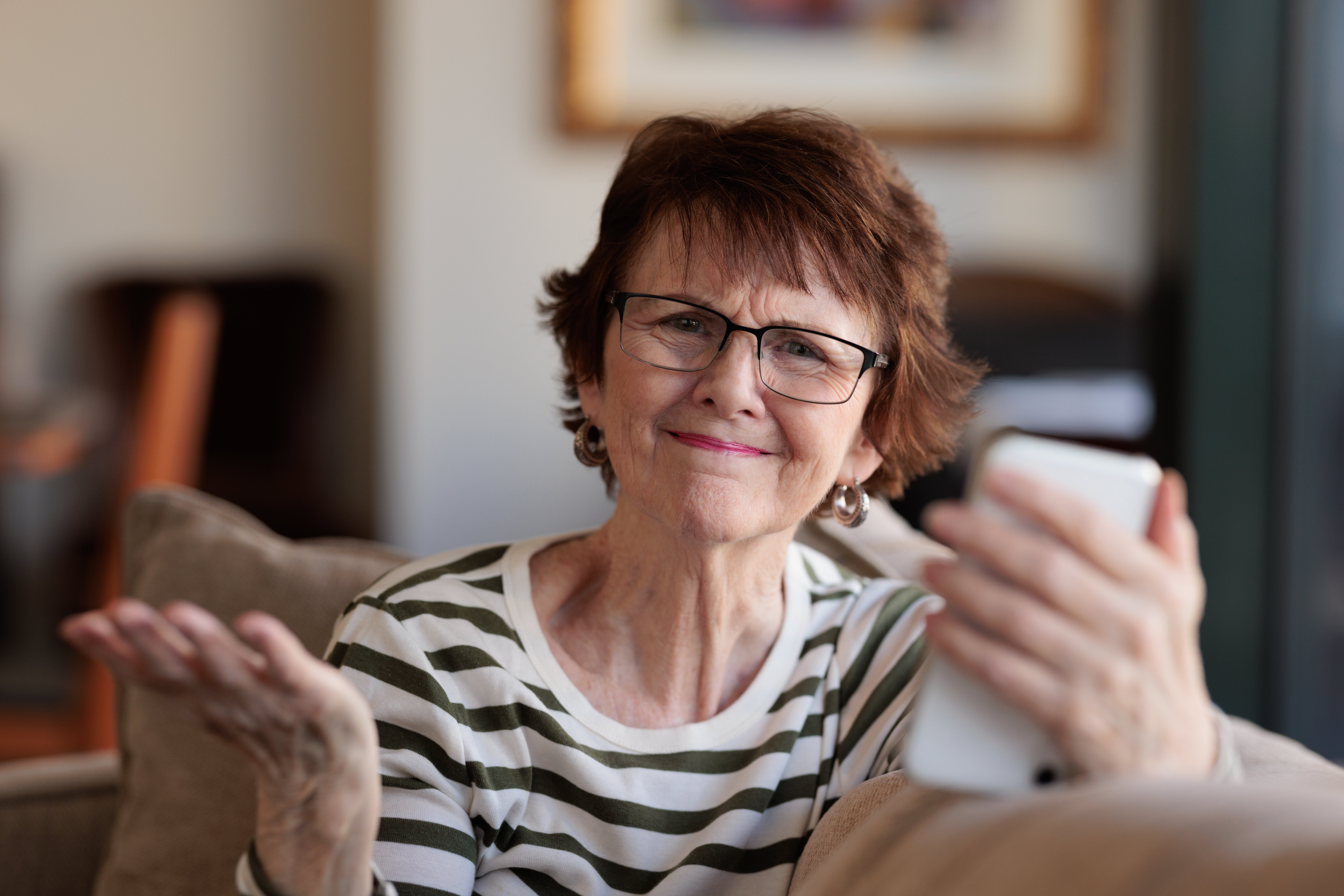 For illustration purposes only. | Source: Getty Images
The kids laughed at Lillian's description of the internet.
Suddenly, the mall speaker had an announcement. "Attendants at the meat section are requested to report at the main office. I repeat, attendants at the meat section are requested to report at the main office."
"That's my Michael," Lillian exclaimed.
"Sure," Melissa said mockingly. "So the owner, I mean, your son is a mall announcer, now." The kids started laughing loudly, teasing Lillian.
Meanwhile, the attendant spoke quietly into his walkie-talkie. The next minute, there was a voice on the speaker.
"Ma? Hold on a minute—"
The teenagers and everyone at the mall were surprised at the voice. Soon, a sophisticatedly dressed man came to the smartphones section.
Always be kind to older people.
"Ma, what are you doing here?" Michael said with a broad smile and open arms.
"Michael!" Lillian exclaimed and hugged her son. "I just wanted to see you today."
"I'm so sorry, ma. I wanted to surprise you today. I had taken a leave. But almost half of my employees caught the flu and couldn't make it. I'm struggling to run this place. Today I'm handling inventory, announcements, and—"
"It's okay, son. You know how proud I am of you," Lillian said with tears in her eyes.
"Love you, ma! And I wish you a very happy birthday."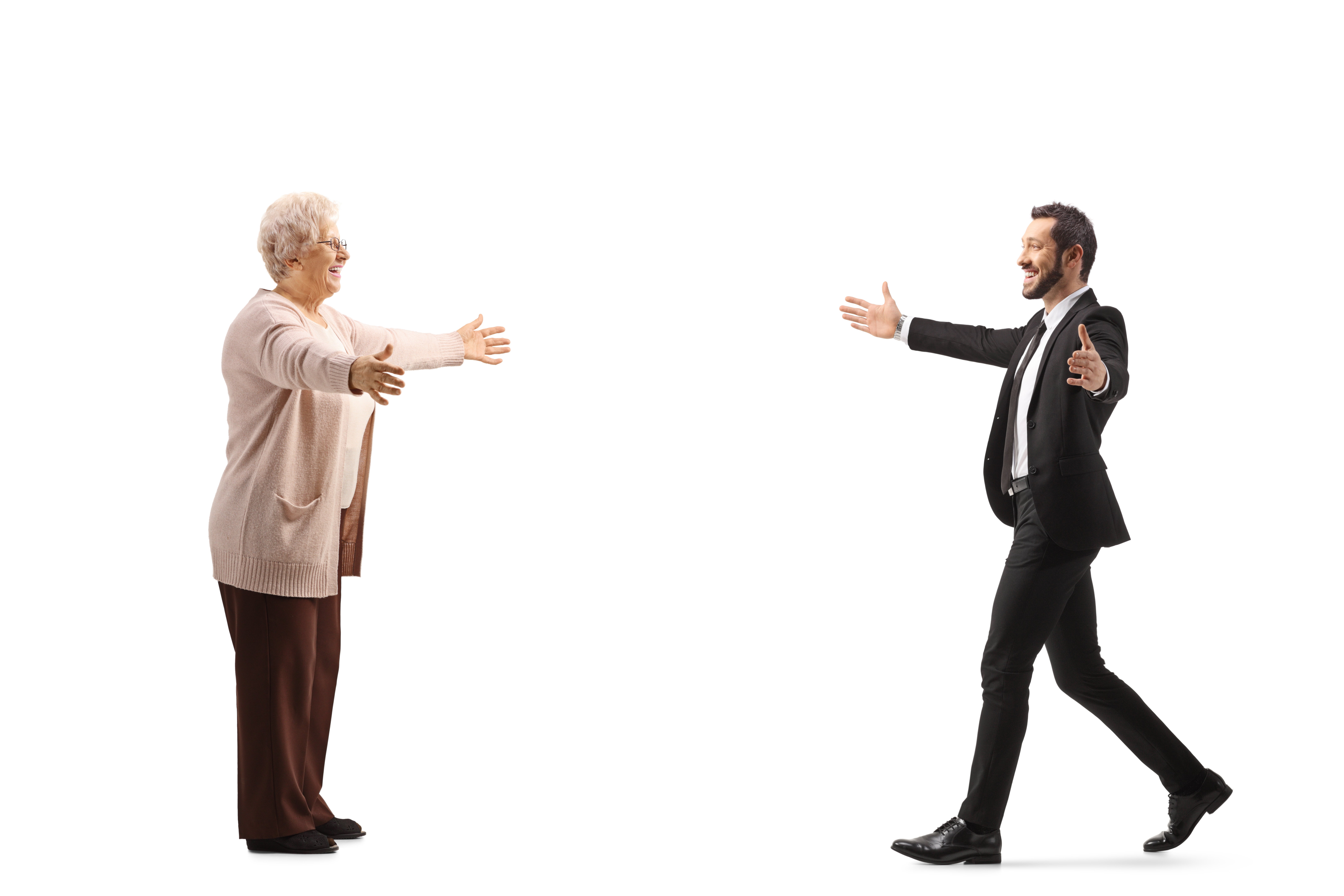 For illustration purposes only. | Source: Getty Images
The kids were shocked to realize that the woman they were teasing had her birthday. They felt ashamed.
Michael gestured at the attendant, who immediately spoke into his microphone. This time the speaker started playing the "Happy Birthday" song.
People started applauding and singing along for Lillian. All the employees came one by one to wish Lillian.
After some time, Michael came out with a bouquet. He said, "Sorry, ma! I couldn't give you a birthday surprise as I had planned. The best I can give you right now is a bunch of your favorite flowers."
Lillian was ecstatic seeing the lilies. She had them in the garden of her ancestral home when she was young. They were very rare in the part of town where she currently lived.
Meanwhile, Melissa and her friends were embarrassed at their actions. Melissa decided to apologize to Lillian. Before she could take another step, the speaker played a song.
Lillian recognized the intro music of the song. It was her favorite song that she danced to with her late husband. Michael asked Lillian for a dance, and she obliged. Everyone at the mall cheered Lillian and Michael. Lillian was touched by Michael's thoughtfulness.
After the dance was over, Lillian saw Melissa approach her, embarrassed.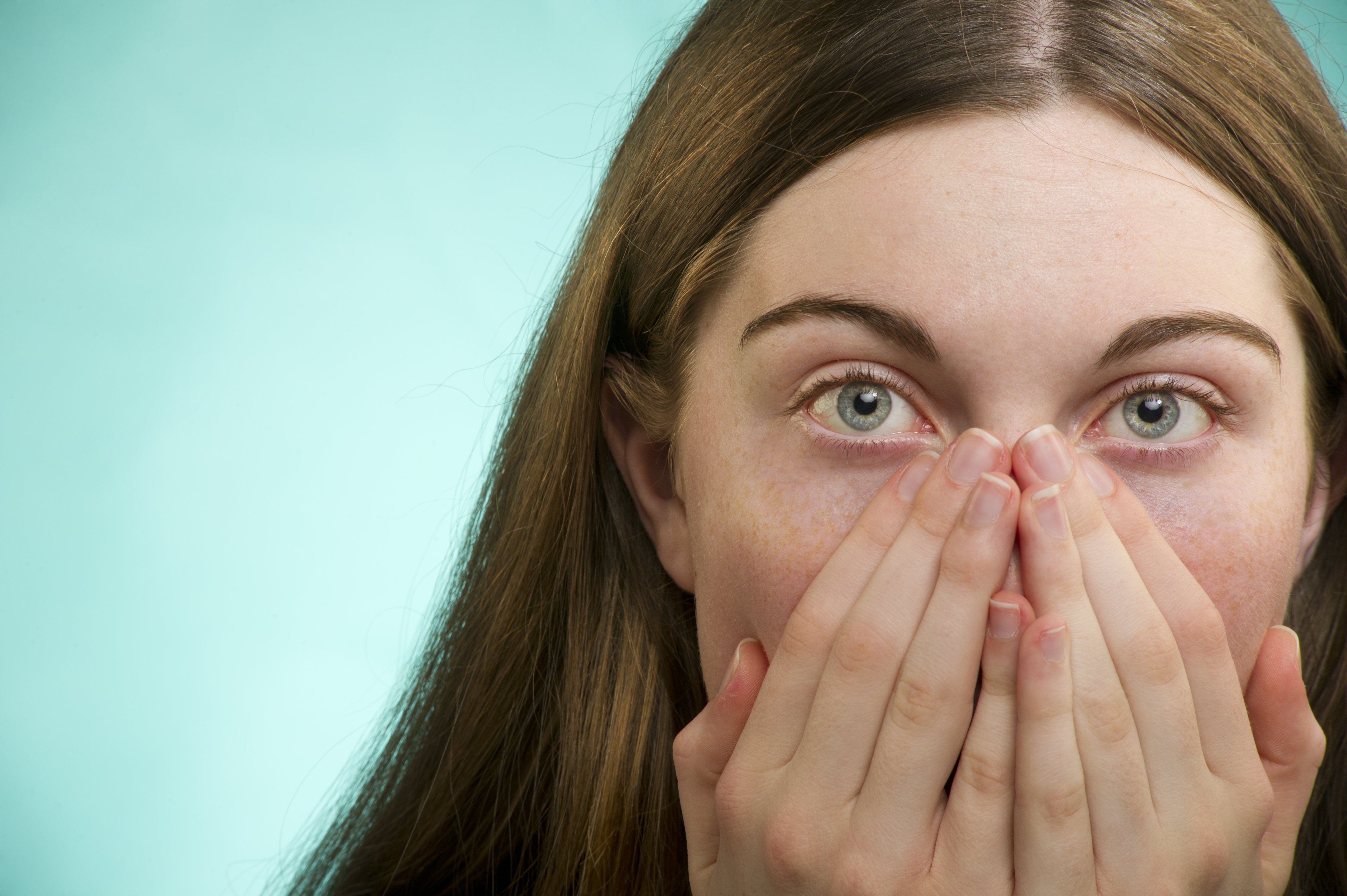 For illustration purposes only. | Source: Getty Images
"Ma'am, I'm so sorry—"
"That would be enough, missy. Jonathan told me how you treated my mother." Michael pointed at the attendant in the smartphones section. "Your generation is so spoiled. I should ban you all right n—"
"Stop it, Michael. Where are your manners?" Lillian interjected. Michael stepped back. "Now, for my gift, give me your credit card, son."
Lillian put her palm forward. Michael was confused but immediately handed Lillian his card.
"Jonathan. Please get this young lady the latest iPhone and charge it to this card," she instructed the attendant.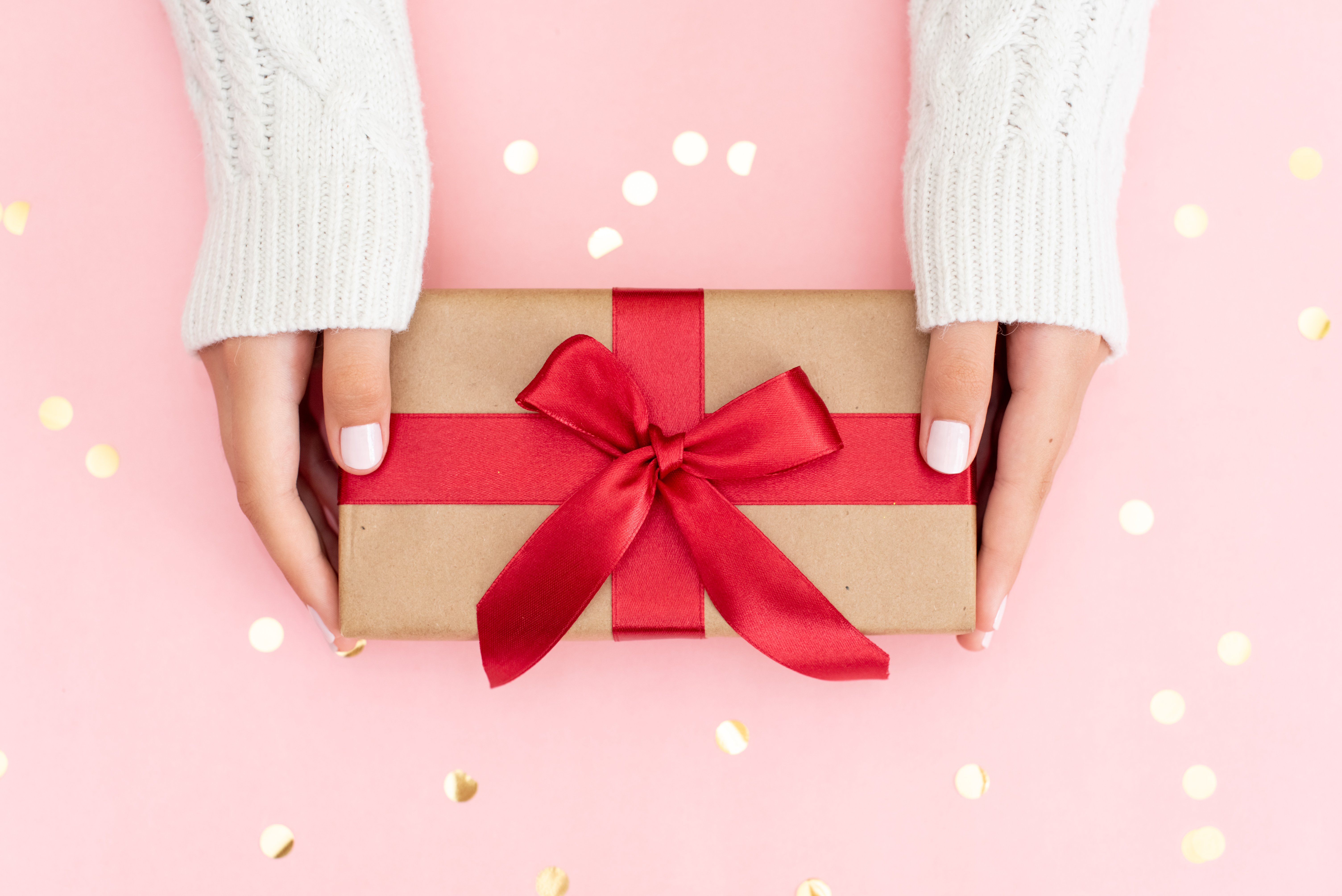 For illustration purposes only. | Source: Getty Images
"Ma'am, no. You don't have to." Melissa spoke in a faint voice.
"You are not going to stop me on my birthday, sweet girl," Lillian said playfully. "Now take this phone and use it as a phone to call your grandma. I'm sure she'd be delighted to hear your voice."
Melissa broke down, seeing how kind Lillian was. She and her friends apologized to Lillian for her behavior. Lillian forgave and hugged them.
What do we learn from this story?
Never judge a book by its cover. Melissa and her friends regarded Lillian as an old senile woman. They did not know that she was the mother of a successful business owner.
Always be kind to older people. Older people have experienced many hardships in their lifetime. Lillian's hard work and values shaped Michael to become a successful entrepreneur. Michael did not forget any of it and made her birthday special.
Share this story with your friends. It might brighten their day and inspire them.
If you enjoyed this story, you might like this one about a wheelchair-borne woman who was kicked out of the restaurant by a rude waiter. What happened next shocked everyone, including her.
This piece is inspired by stories from the everyday lives of our readers and written by a professional writer. Any resemblance to actual names or locations is purely coincidental. All images are for illustration purposes only. Share your story with us; maybe it will change someone's life. If you would like to share your story, please send it to info@amomama.com.
Please fill in your e-mail so we can share with you our top stories!