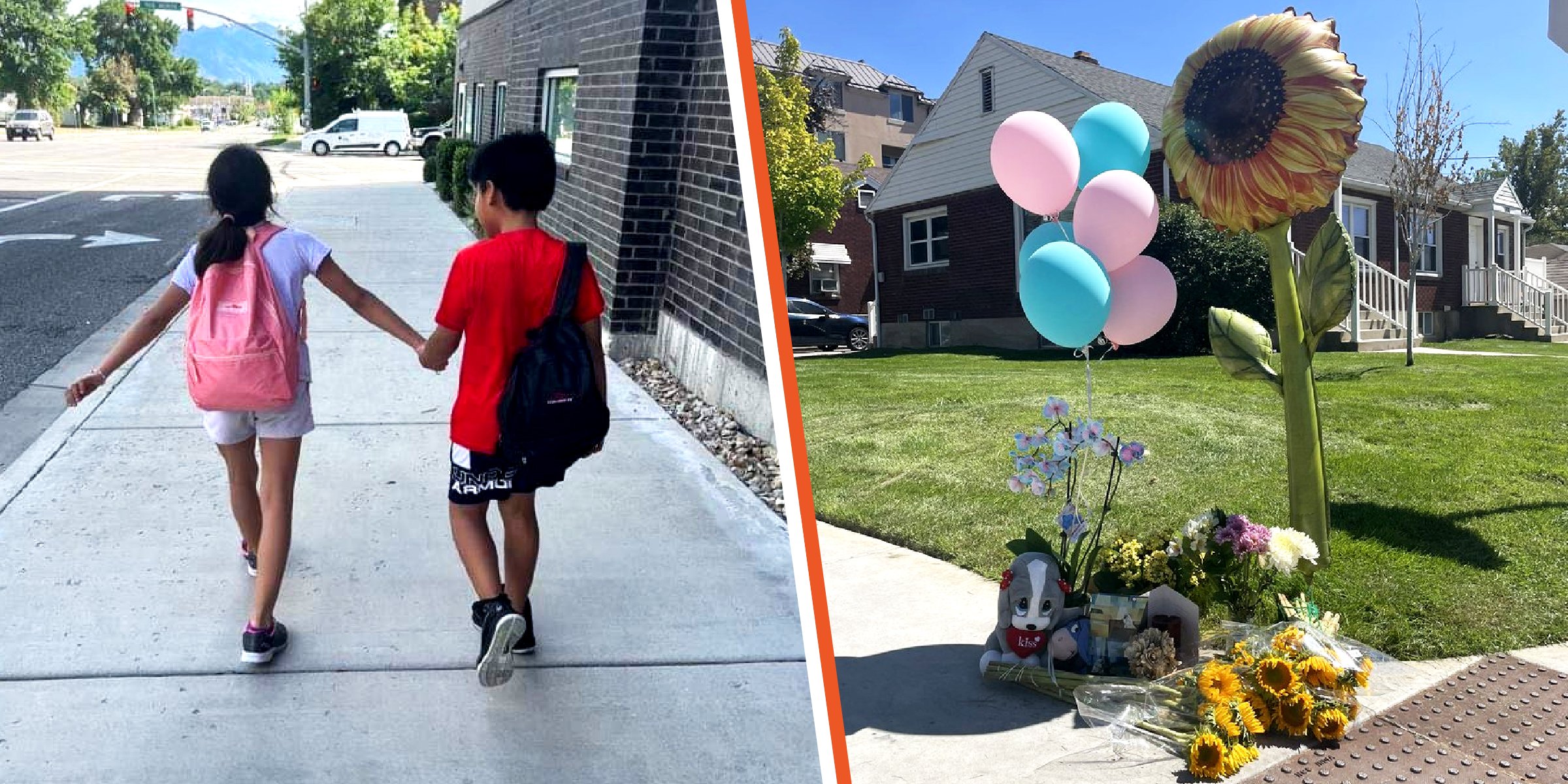 Twitter.com/ArielleHarrison - Facebook.com/KUTVHeidiHatch
Utah Brother and Sister Die in Car Crash on Their Way to School Right in Front of Mom

Parents try to keep their beloved children safe, and the desire to protect them never goes away. However, keeping them out of harm's way isn't always possible. Tragedy struck while a family was walking to school—the horrific incident displayed the fragility of life.
Parental instincts guide moms and dads as they raise their little ones from birth until they leave the nest. Ensuring their children are loved and secure is crucial for any guardian, and they will do anything to keep them from danger.
While a mom and her kids were walking to school, their worlds turned upside down. One moment they were a happy family, and the next, they were planning a funeral.
THEY WERE EXCITED ABOUT SCHOOL
The Hidalgo family enjoyed living in Provo, Utah, and they moved there from Peru to give their kids better opportunities. The children couldn't wait for the new school year to begin.
The three siblings and their mother opted to walk to school on a regular Monday morning in August, never realizing it would end in disaster.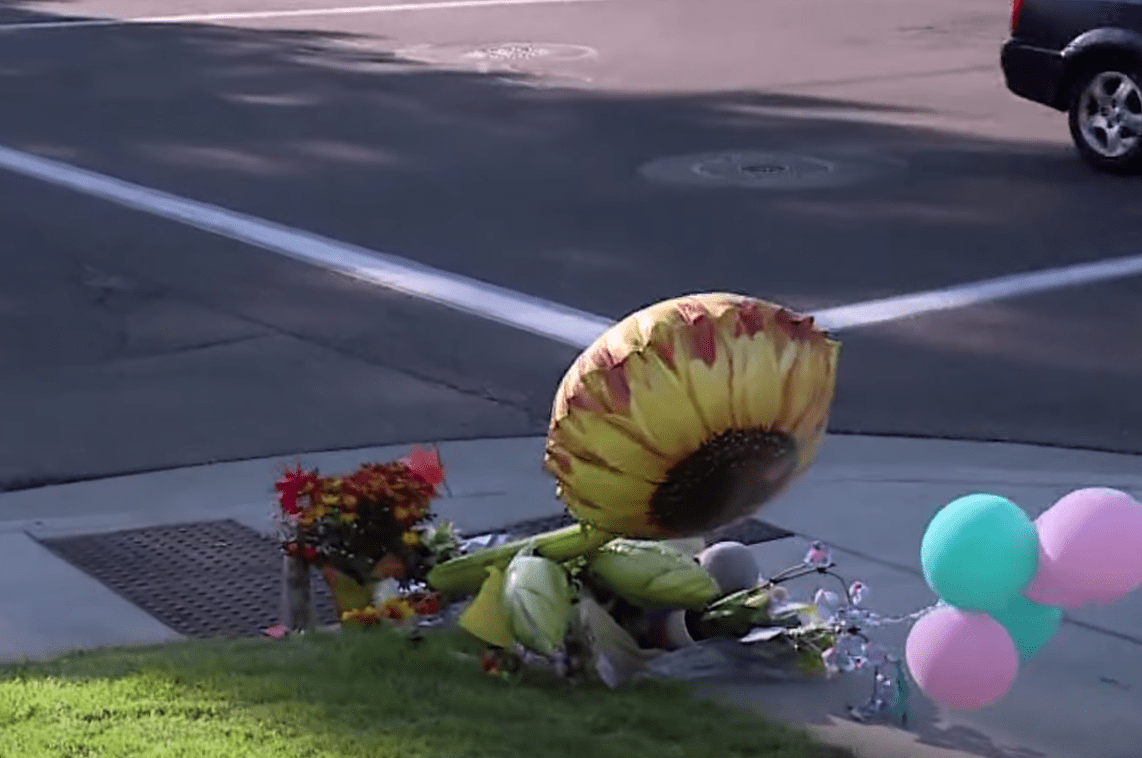 Memorial flowers and balloons at the site of the crash. | Source: Youtube.com/KSL News
A MOTHER'S WORST NIGHTMARE
The family shared a photograph of the son and daughter wearing school backpacks and holding hands as they walked down the street. The memento captured their special sibling bond.
The young woman shared that all the bystanders experienced intense emotions because they could see the accident's severity.
The mother's worst nightmare came true right in front of her eyes. While on their morning walk to Wasatch Elementary School, things quickly spiraled out of control, and the mom couldn't do anything to stop it.
OUT OF CONTROL
A vehicle driving past the family spun out of control, hitting two children in the process. The white SUV also disrupted a gas line and crashed into neighbor Sabrina Pendleton's house.
The noise shocked her, and she ran outside quickly. The shaken resident recalled:
"I heard a series of crashes, and then I felt the car hit our house. I ran down the street a little bit and saw the two kids laying in street and people performing CPR on them."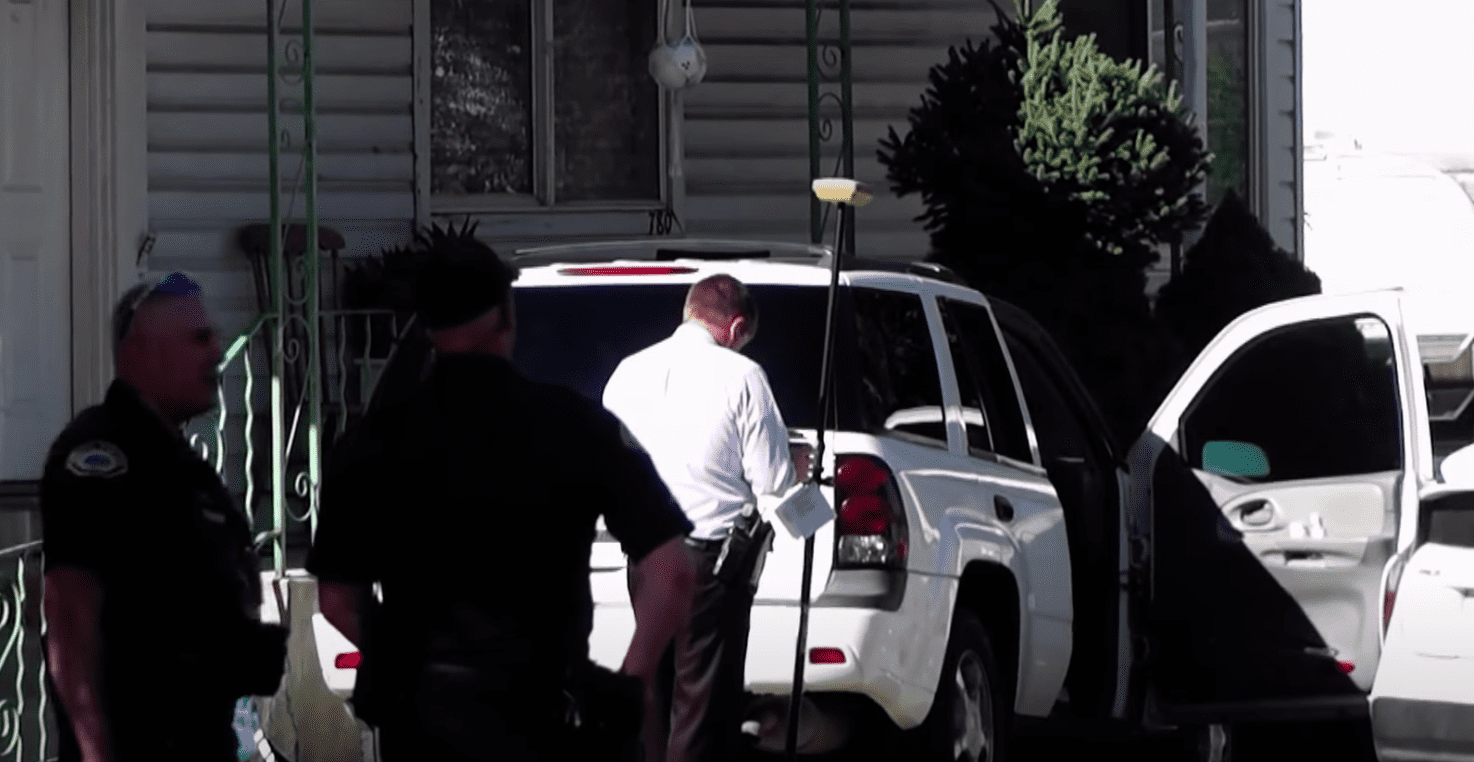 Darren Albertson's white SUV. | Source: Youtube.com/KSL News
INTENSE EMOTIONS
The young woman shared that all the bystanders experienced intense emotions because they could see the accident's severity and knew the injuries could be fatal. Pendleton continued:
"The driver had driven through the front lawn ... Everyone was kind of outside panicking. We had all heard it."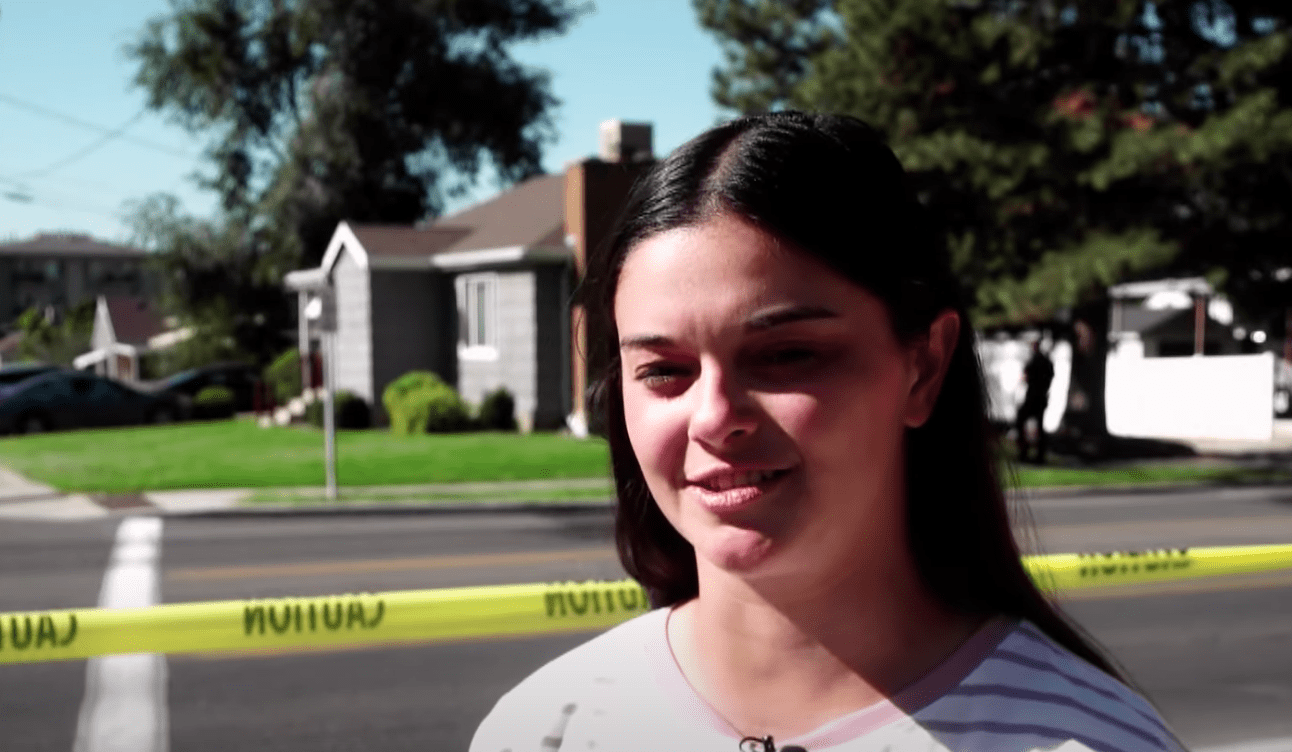 Sabrina Pendleton. | Source: Youtube.com/KSL News
IT WAS AN ONGOING INVESTIGATION
Police were busy investigating why Darren Albertson, 59, lost control of the vehicle. He also died from the crash, and the circumstances surrounding the incident were unclear.
Toward the end of August, authorities were still determining when Albertson passed away. Provo Police Det. Shad LeFevre said:
"Was it before he crashed? Was it during the crash? These are things we can't determine. We'll have to wait for the medical examiner to give us that report."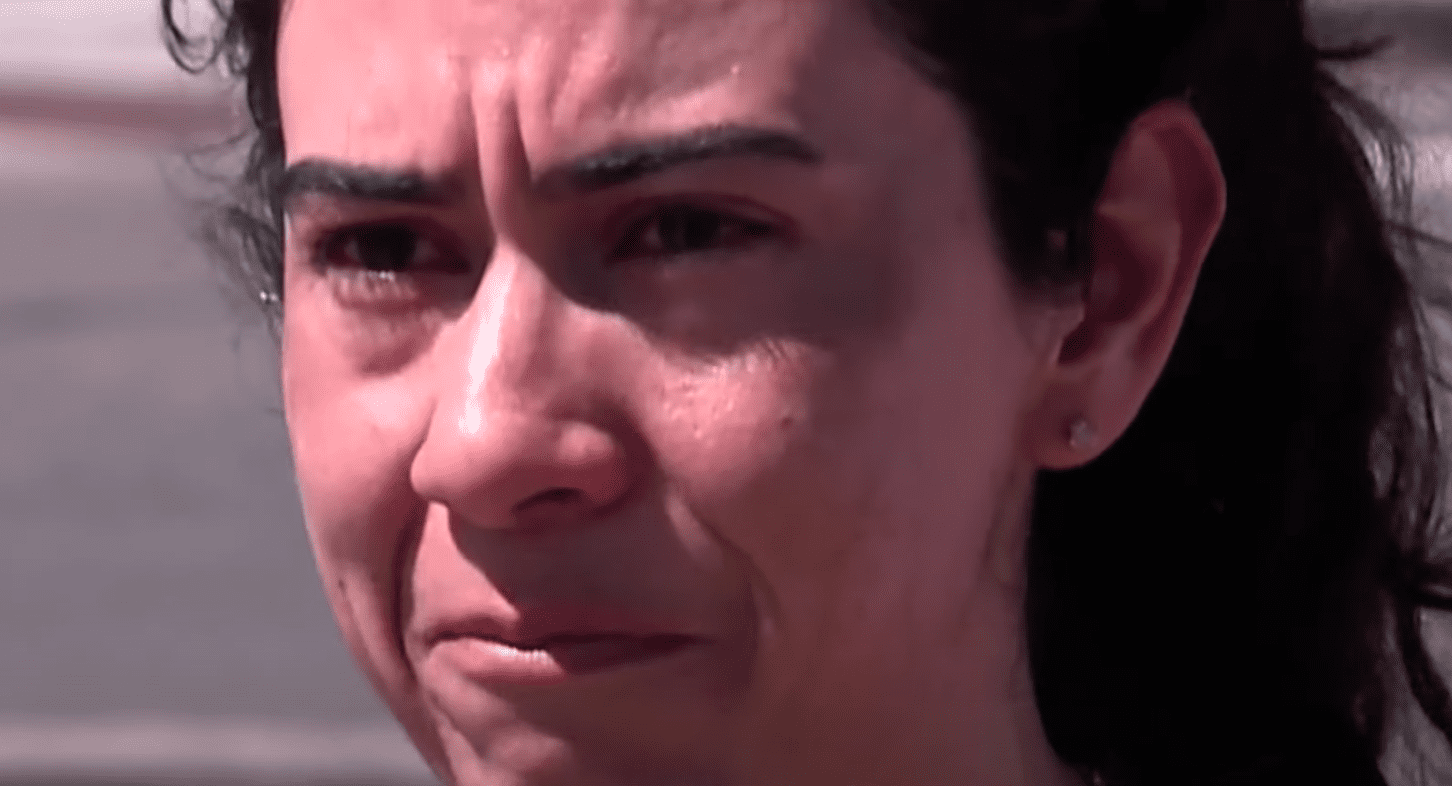 Carolina Galindo left flowers at the crash site. | Source: Youtube.com/KSL News
EVERYONE FELT THE LOSS
Provo Police Capt. Brian Taylor noted they would take the case extremely seriously because it was a traffic accident with a shattering loss of life. He added:
"They are investigating every circumstance and potential cause of this accident. This loss of life, it's right here in Provo, and we feel it, and we feel for these impacted families."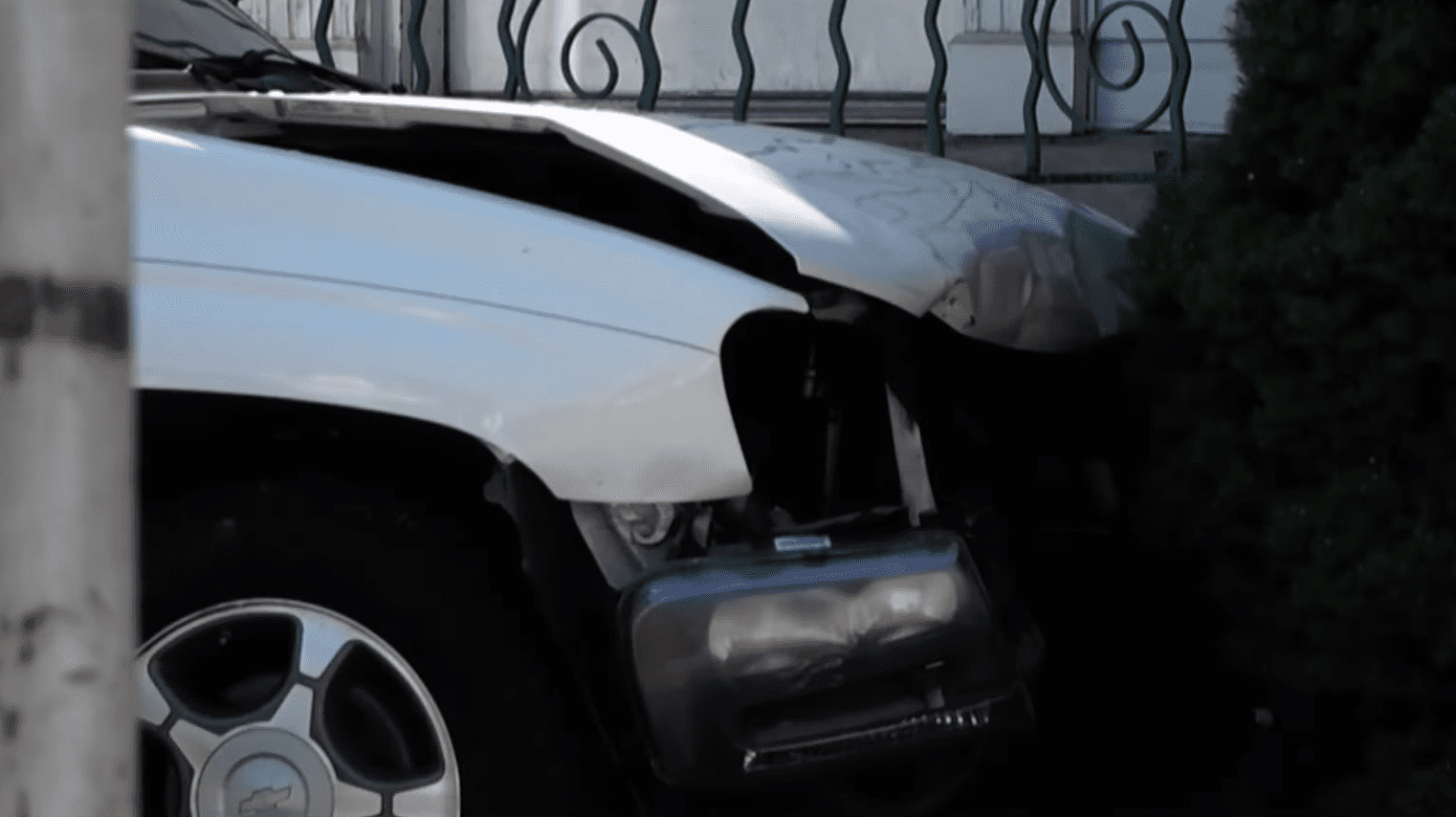 Darren Albertson's white SUV. | Source: Youtube.com/KSL News
A DEVASTATED FAMILY AND COMMUNITY
The community was heartbroken right along with the grieving family. Friends, family, and strangers visited the crash site, leaving flowers and balloons for the children. One woman, Carolina Galindo, expressed:
"Life is so fragile. I'd like them to know that we're with them. That we're so sorry, and we wish we could help in some way to make them feel better."
FRIENDS AND FAMILY ARE TRAUMATIZED
Provo Mayor Michelle Kaufusi spoke with the media after the accident and relayed her sympathies. She indicated that there were no winners after such a tragic ordeal.
City School District spokesman Caleb Price revealed that kids from the sibling's school would have access to trauma counseling. He noted that everyone was shocked and in utter disbelief, urging school children:
"If you need help, come get it."
SUPPORT FOR THE FAMILY
Hopefully, friends and family of the lost loved ones will seek help to deal with their pain and grief following the ordeal. Losing someone is never easy.
When deaths are as severe and unexpected as this, there is always a great need for emotional and financial assistance.
Community members started a GoFundMe page to help the family. At the end of August 2022, close to $60,000 had been donated. A family friend also provided an update about how the family was doing. He said:
"[It was] obviously the worst day of their lives. Beyond imagination. It's hard to verbalize what they feel."
We extend our thoughts and prayers to the family as they grieve during this heartbreaking time. RIP to the two angels!
Click here for another story about a devastating car crash. A family's worst nightmare became a reality because of the accident that claimed the lives of a mother and her four beloved children.
Please fill in your e-mail so we can share with you our top stories!