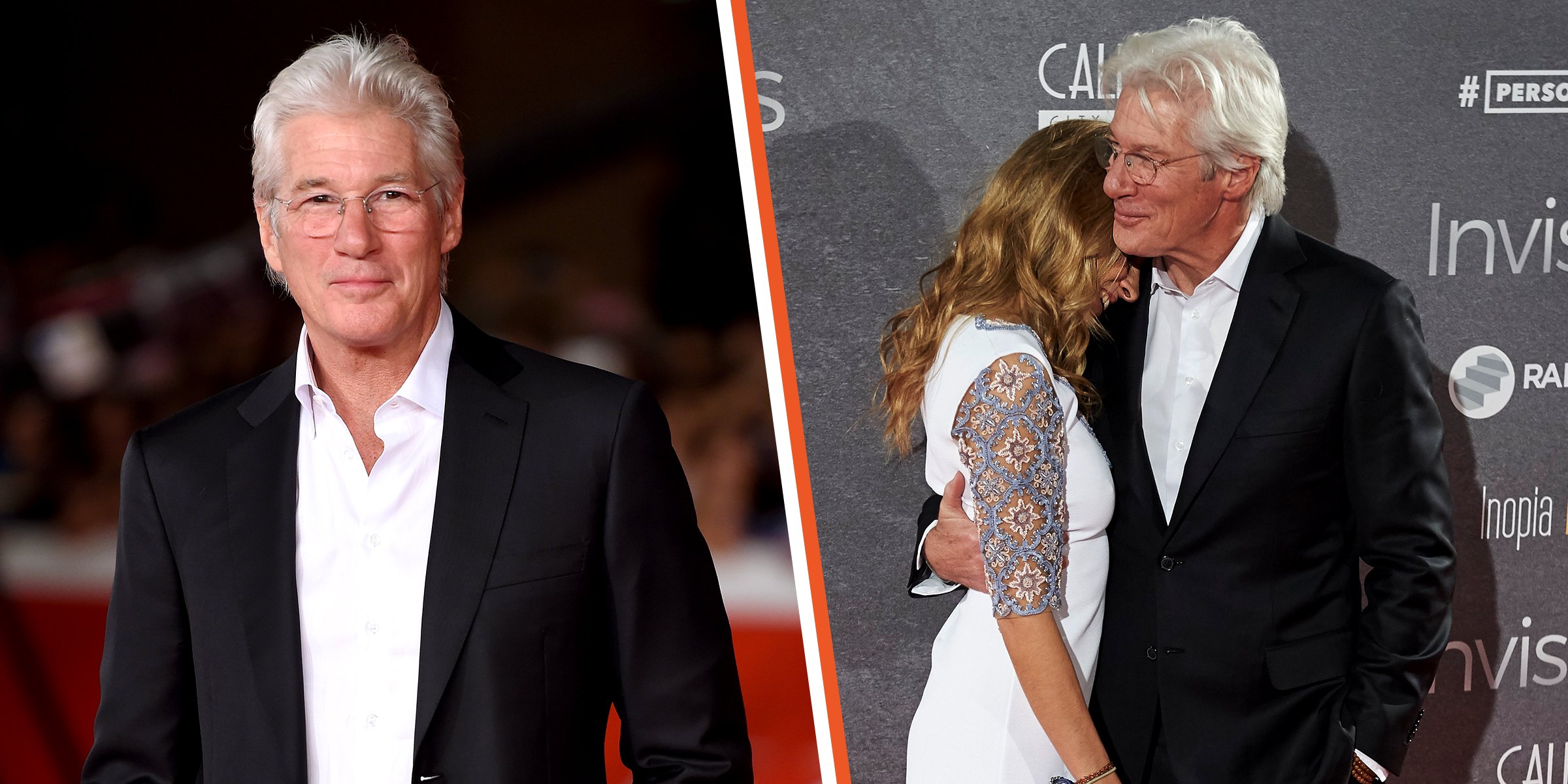 Getty Images
Richard Gere Just Turned 73 & Still Looks Good – 'Having Young Kids' Is His Secret to Staying Youthful

Richard Gere turned 73 just days ago; however, he still looks youthful for his age. He even found love again at 65 and welcomed two more children into his family. He has also shared the secret to staying young.
Gere turned 73 on August 31, 2022, and fans were surprised to see that he still has youthful good looks and a good figure for his age. His fame began in the 1980s, and fans are still enamored with his handsomeness.
Days before his birthday, Gere was seen out in New York City. He wore a casual grey T-shirt and grey trousers. He paired the look with white trainers and a satchel. However, it was not his outfit that grabbed the public's attention.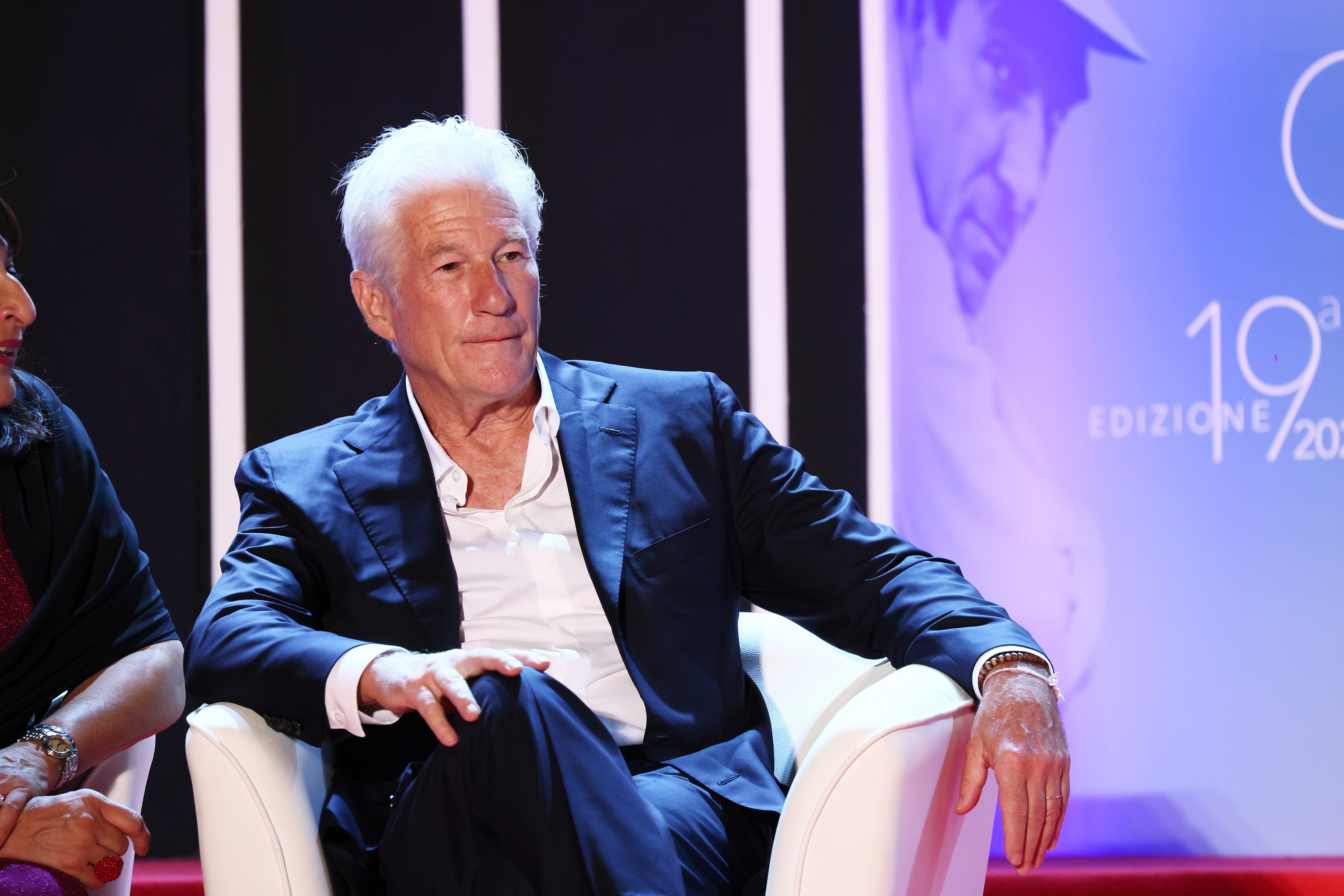 Richard Gere during the Magna Graecia Film Festival 2022 at Arena on August 05, 2022 in Catanzaro, Italy | Source: Getty Images
Fans noticed that Gere still looks very similar to how he looked when he starred with Julia Roberts in "Pretty Woman," and his figure was still trim yet relaxed. He had been at lunch with a friend, and photos were snapped of him smiling and laughing.
While Gere is still as handsome as ever, his career has changed very much since his days as an '80s heartthrob, and he now enjoys a much quieter life with the love he found only late in his life.
Gere Is Now A Family Man
Gere has starred in many films, from rom-coms to action films, but recently he has started to slow down in his career. His last big film was "Nights In Rodanthe," which aired in 2008. Since then, he has not done another film.
Richard Gere and his son Homer attend the New York Subway Series game between the Mets and Yannkees at Citi Field on June 26, 2009 in New York, New York | Source: Getty Images
However, even before the 2008 film premiere, he was slowing down in his career because he chose to speak out about human rights violations in China and mentioned that Hollywood had "blacklisted" him.
Although fans were sad to see Gere leave their screens, he saw it as an opportunity to focus more on his personal life. Gere is now a family man who spends his free time with his new wife and children.
In June 2022, the former actor and his family were seen vacationing in Ibiza, Spain. The actor has two young children with his 39-year-old wife, Alejandra Silva, who he married just over four years ago.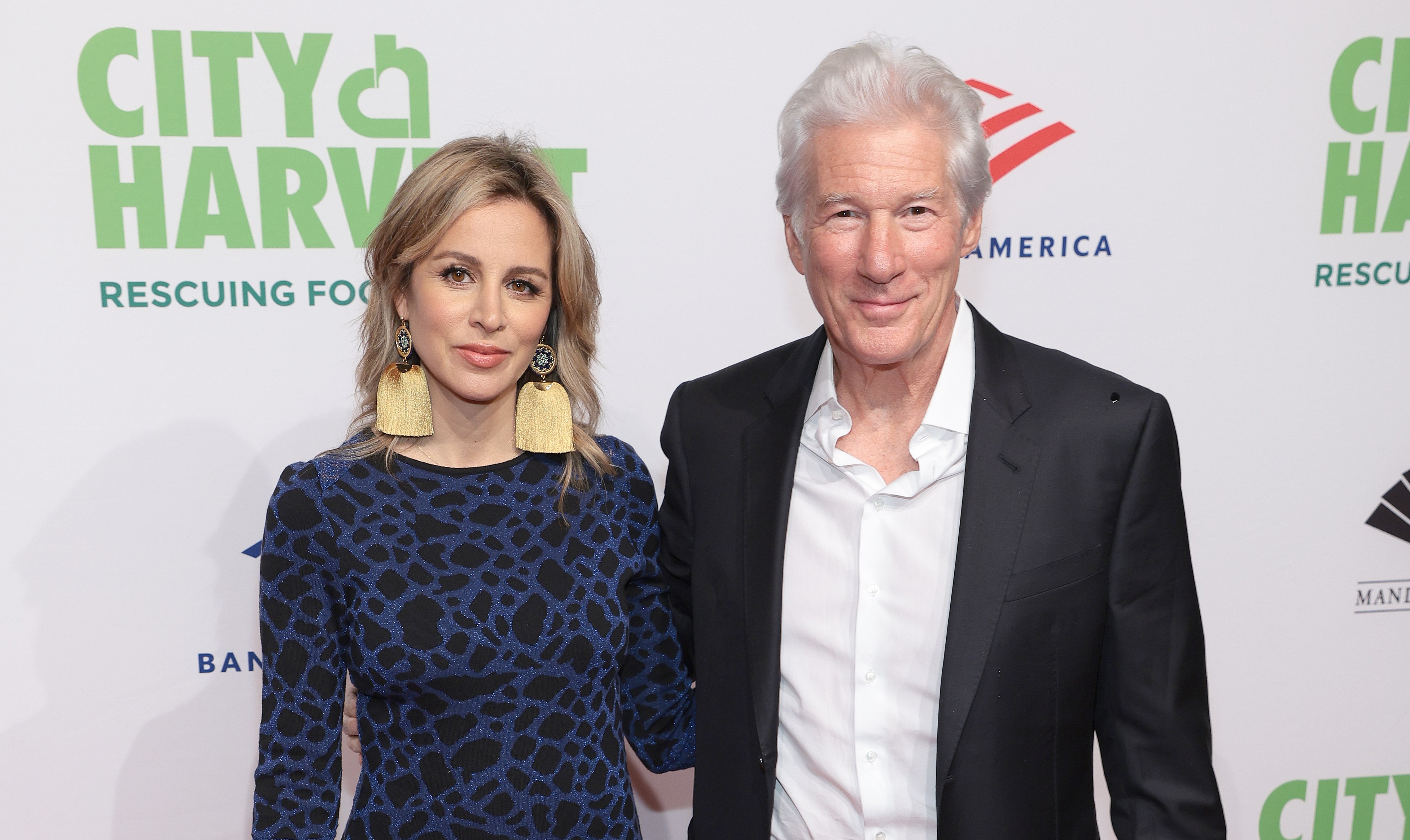 Alejandra Silva and Richard Gere attend the City Harvest Presents The 2022 Gala: Red Supper Club at Cipriani 42nd Street on April 26, 2022 in New York City | Source: Getty Images
Despite his age, Gere was seen playing with his sons, two and three years old, all day. He played in the waves and the sand with the sons he and Silva share. Gere also has an older son, Homer, whom he welcomed with his ex-wife Carey Lowell.
Lowell and Gere were married for 11 years, from 2002 to 2013. However, the pair decided to split because they had differing preferences regarding living their private lives. Gere preferred a quiet life, while Lowell wanted to socialize. Their son, Homer, was 13 years old when the pair divorced and embraced his father's new wife five years later. Homer was born when his father was 51 and embraced his father's new wife when Gere and Silva married in 2018.
Silva and Gere began their romantic relationship in 2014, yet he had known Silva all her life as he was a friend of her family's. They lost touch but were re-introduced to one another when Gere was 65.
Richard Gere and Carey Lowell arrive at the 70th Annual Golden Globe Awards held at The Beverly Hilton Hotel on January 13, 2013 in Beverly Hills, California | Source: Getty Images
The pair dated for four years before tying the knot in 2018. However, the couple had both been married before. Gere was married to Lowell, and Silva was married to mining magnate Govind Friedland. They share a son, Albert. Silva and Friedland finalized their divorce in 2015.
After marrying Silva at 68, Gere is said to have become much happier. Sources close to the actor said:
"Richard has been much happier in this half of his life because he is settled, confident, and doing what he likes."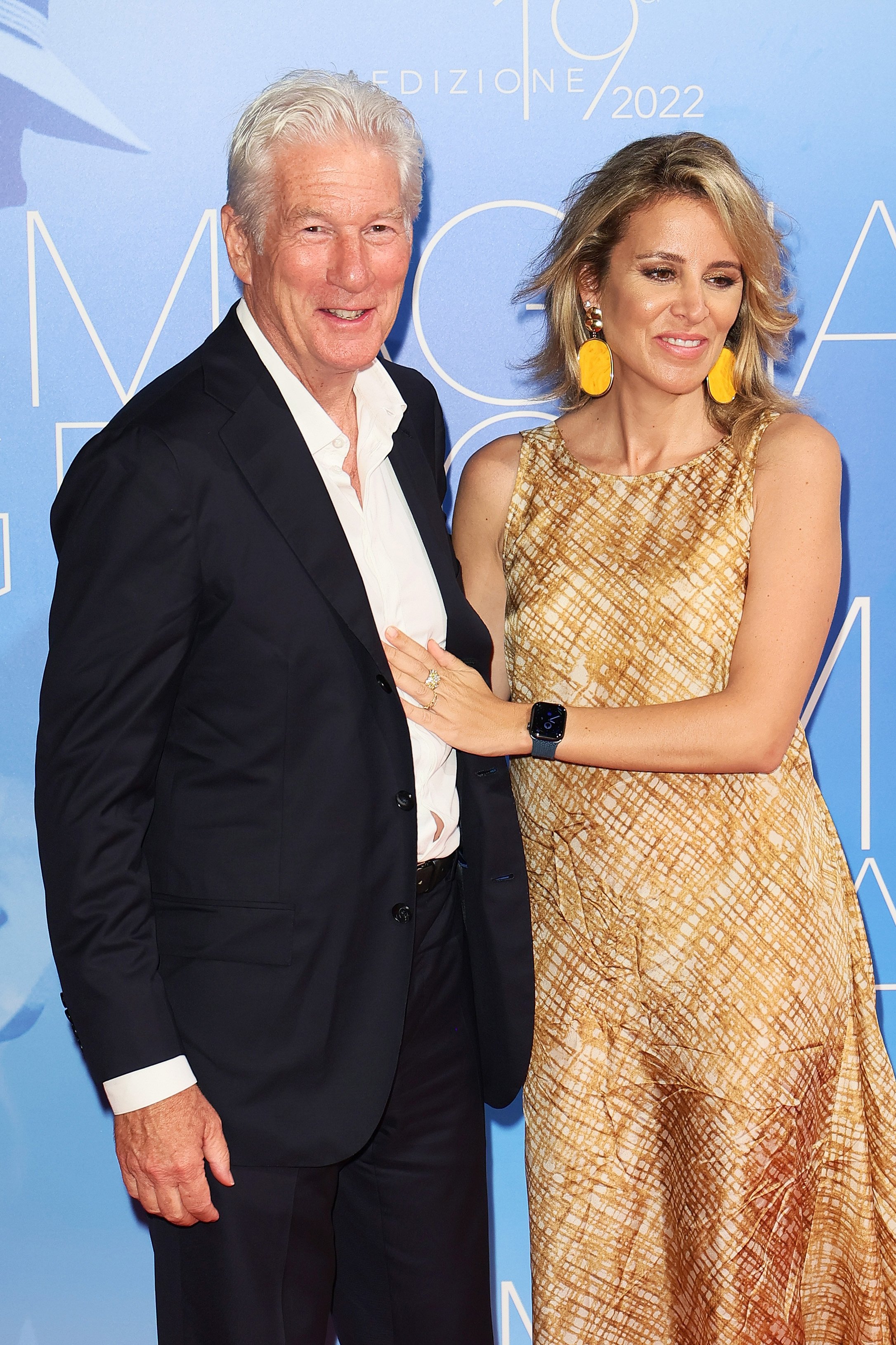 Richard Gere and Alejandra Silva attend the Magna Graecia Film Festival 2022 at Arena on August 05, 2022 in Catanzaro, Italy | Source: Getty Images
The source confirmed that he continued his humanitarian work and could choose which films he wanted to star in and which ones he would rather skip out on. He could also fully practice Buddhism, which he converted to in 2015.
The actor also told "The Hindustan Times" that he made choices based on his family and how long he would have to be away from his sons. He has expressed that his family is essential in his life now.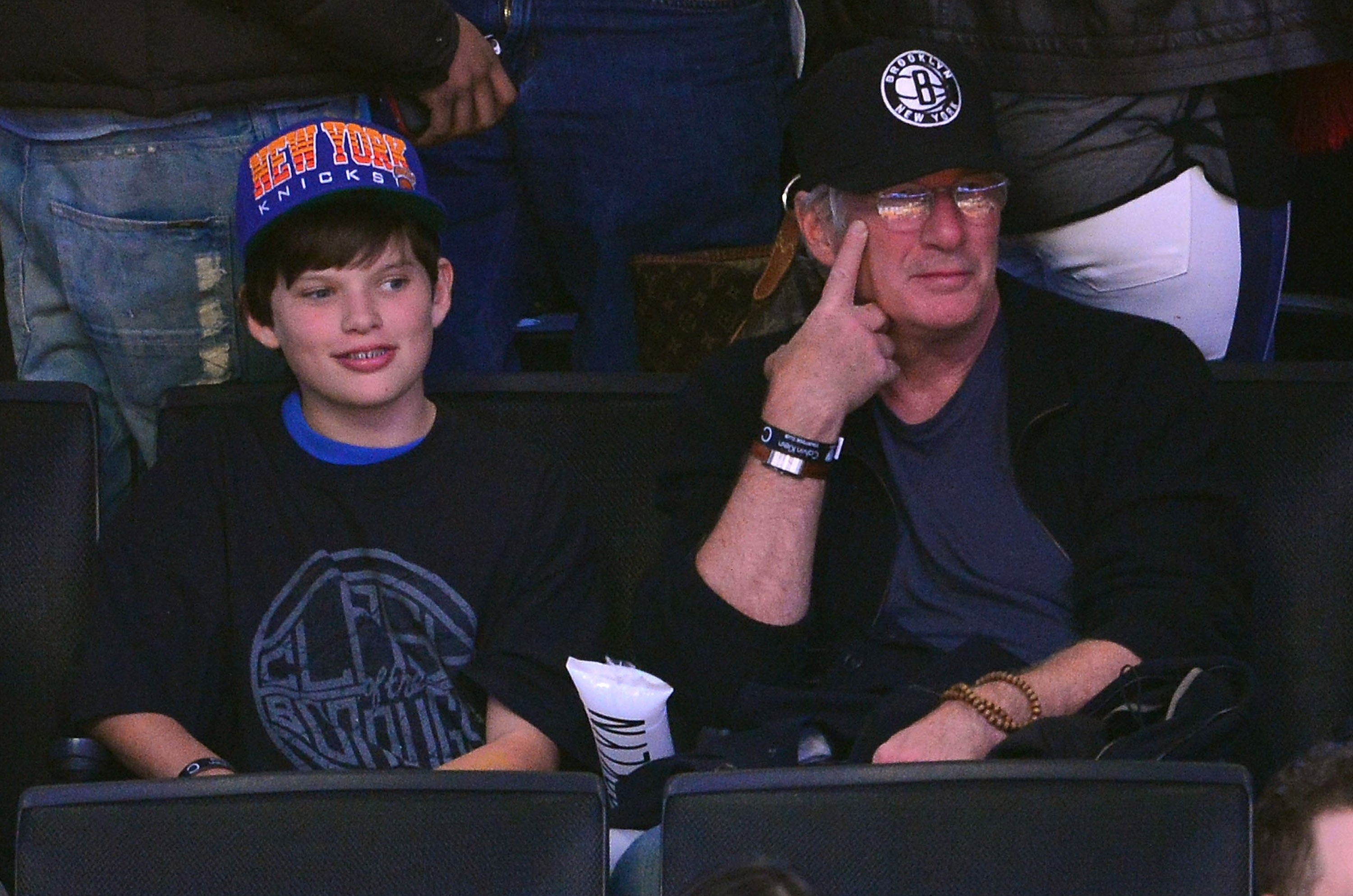 Richard Gere and Homer attend the New York Knicks v Brooklyn Nets game at Barclays Center on November 26, 2012 in the Brooklyn borough of New York City | Source: Getty Images
A year after Silva and Gere married, they welcomed their first son, Alexander. In April 2020, Gere and Silva secretly welcomed their second son together. However, the couple famously keeps their children out of the spotlight and off social media.
Gere Is Still As Handsome As Ever
Gere is ecstatically happy with his new wife and young sons. However, fans of the former actor have noticed that he is looking better than ever. Many fans have wondered what he does to stay looking so young.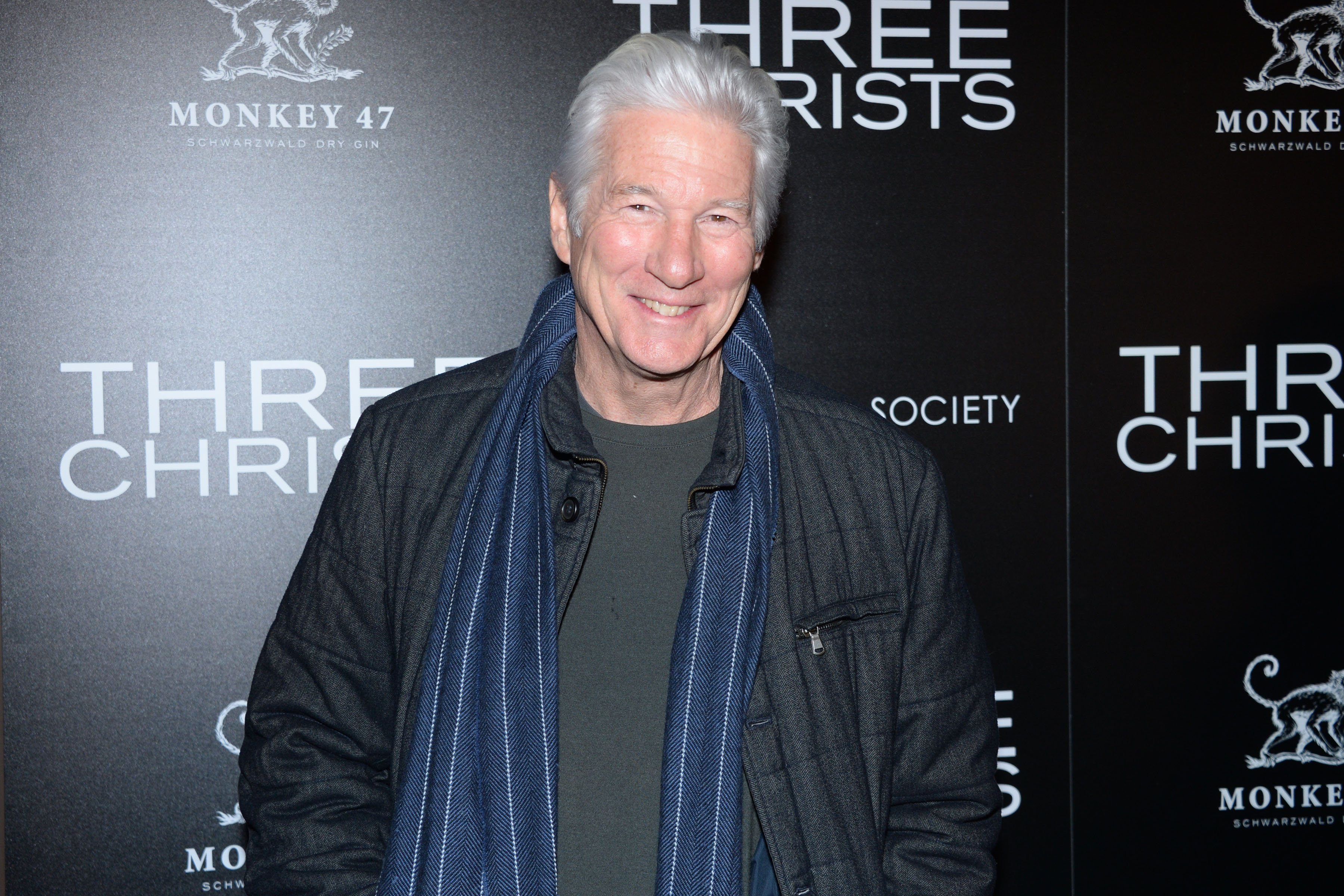 Richard Gere attends IFC Films With The Cinema Society And Monkey 47 Host A Special Screening Of "Three Christs" at Regal Essex Crossing on January 9, 2020 in New York City | Source: Getty Images
In many interviews, Gere has been questioned about what he does to keep his figure trim and his skin looking youthful. His answers are often short and sweet advice. He never mentions rituals or skincare routines.
On the red carpet at the premiere of "Three Christs" in New York in January 2020, Gere was asked what his secret to longevity at over 70 was, and he responded:
"Don't pay any attention to it. That's the secret."
Richard Gere kicks the ball on the San Siro pitch after a Real Madrid training session on the eve of the UEFA Champions League Final against Atletico de Madrid at Stadio Giuseppe Meazza on May 27, 2016 in Milan, Italy | Source: Getty Images
Gere has mentioned that he ignores his age and what he is meant to look or act like at 70, and he has admitted that "having young kids also helps." His young sons help to keep him feeling young at heart and in the body.
While Gere shares pearls of wisdom about staying young often, he has also imparted his knowledge on what happiness means and how one can achieve and attain happiness for themselves.
In an interview at the Oscars in 2012, Gere was questioned about what happiness is to him. Gere replied that he thought of happiness as expansion and focused on things he could expand, like his heart and mind.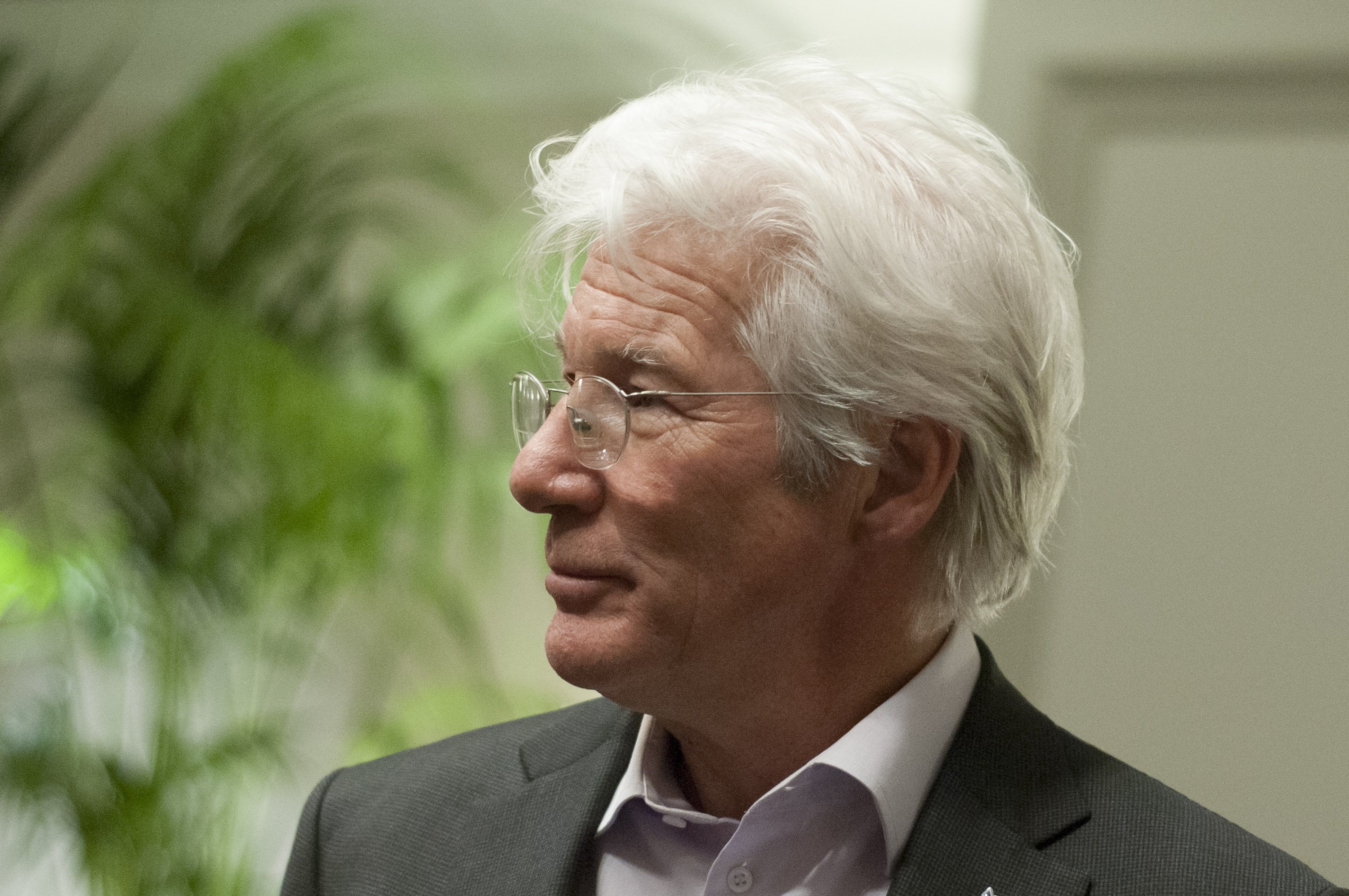 Richard Gere attends the N Street Village's Annual Gala at The Ritz Carlton Hotel on March 15, 2016 in Washington, DC | Source: Getty Images
He said that he needed to have the ability to "get outside of [himself]" so that he could move toward being happy. He also said:
"Happiness is a project; it's not a place you get to."
The former actor then revealed that he could trust in the journey of being happy. We wish Gere and his family nothing but love and happiness on the rest of their journey to happiness together.
Please fill in your e-mail so we can share with you our top stories!