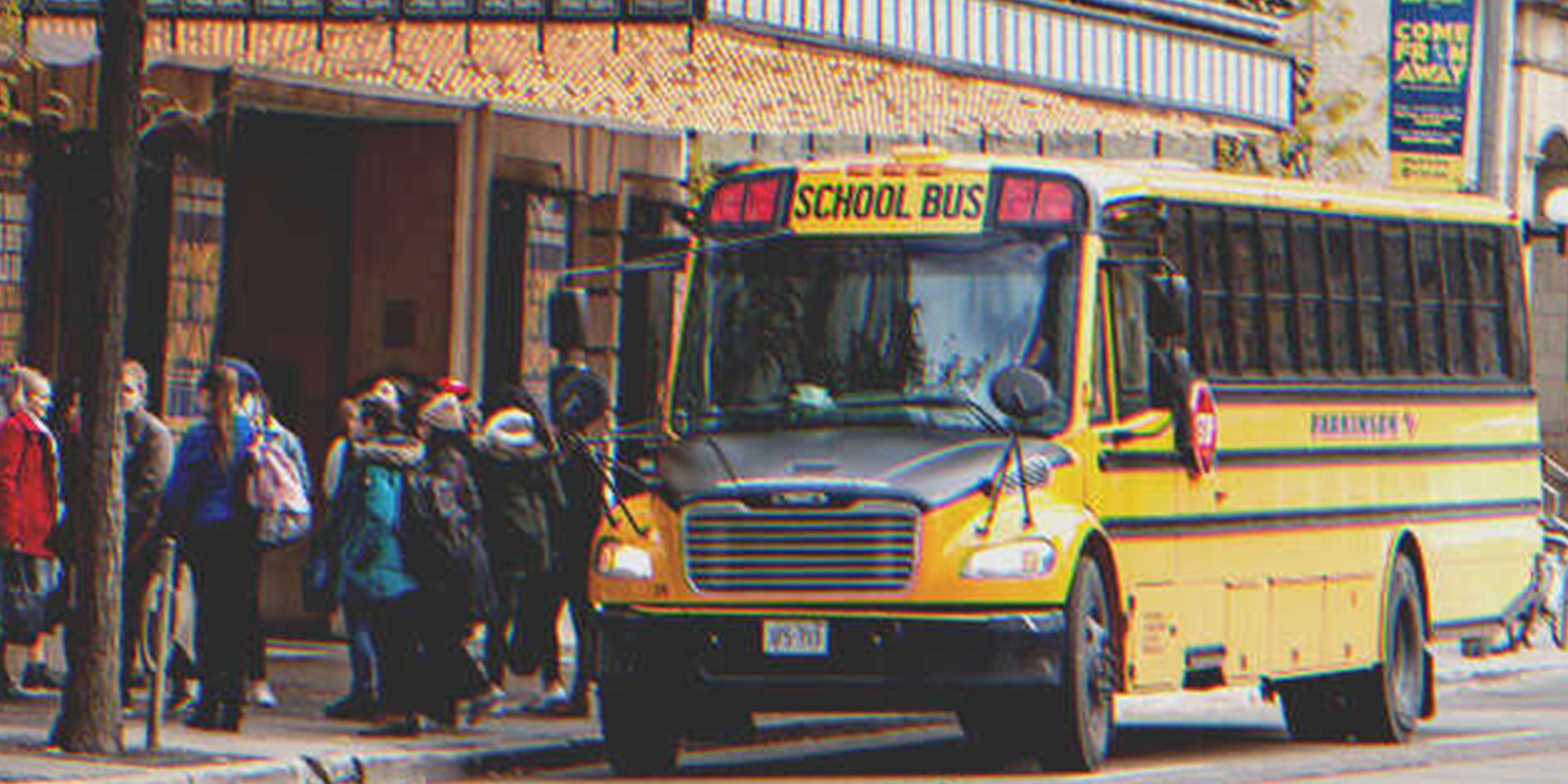 Shutterstock
Bus Driver Saves 28 Kids Day before Retirement, Next Morning Wakes up to Crowd Screaming – Story of the Day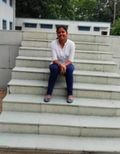 A day before his retirement, a bus driver performed a heroic act and saved the lives of 28 kids. The next morning, he was awakened by a crowd screaming outside his house, and he had no clue what was in store for him.
Peter, 65, loved his job as a bus driver. He had been one almost all his life, loving the company of the little children who rode his bus daily. It made him feel younger and more energetic. His record was clean, with not one accident or mishap during his tenure, which made him a trustworthy driver.
However, Peter's boss, Mr. Clark, was concerned that he was too old to be a school bus driver and that it was time for him to retire. Peter obviously couldn't let go of the job he loved the most, so Mr. Clark had no choice but to be extremely firm with him. He called Peter to his office and told him it was about time he made retirement plans.
"You don't have a choice here, Peter," he said sternly. "We don't want to invite any risk to the children who take your bus every day. We need a replacement at this stage."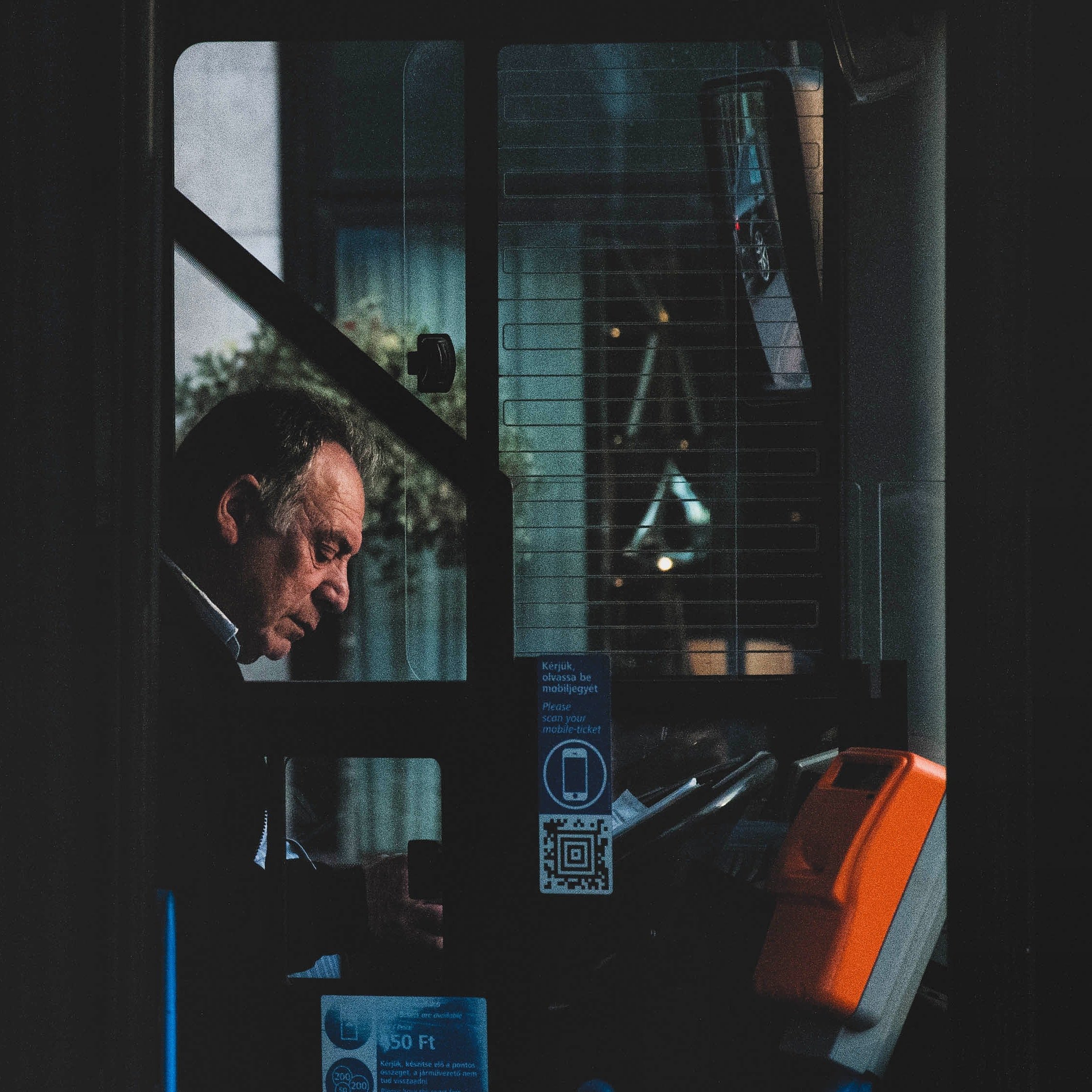 For illustration purposes only. | Source: Pexels
"But I have a perfect record," argued Peter. "You know, for an elderly man like me, my job is the only thing that keeps me alive. My boys have grown up and moved out. Mr. Clark, I want to keep my job. I insist on it!"
"Why are there people outside my house so early in the morning? What's happening?" wondered Peter as he hurried downstairs and out the front door.
"Think about those youngsters, Peter," Mr. Clark said. "I didn't want to bring this up, but didn't you mention before that you've been having some health problems lately? Would you take responsibility if something bad happened to those children? Try to understand what I'm telling you here."
Peter thought it over, and very reluctantly, he gave in to Mr. Clark's request. It was true his health was failing him. He couldn't risk the kids' lives knowingly.
Peter decided to retire a week later. He would miss being a bus driver for the school kids, and he would miss their lovely giggles, stupid pranks, and silly smiles. Those kids were his life.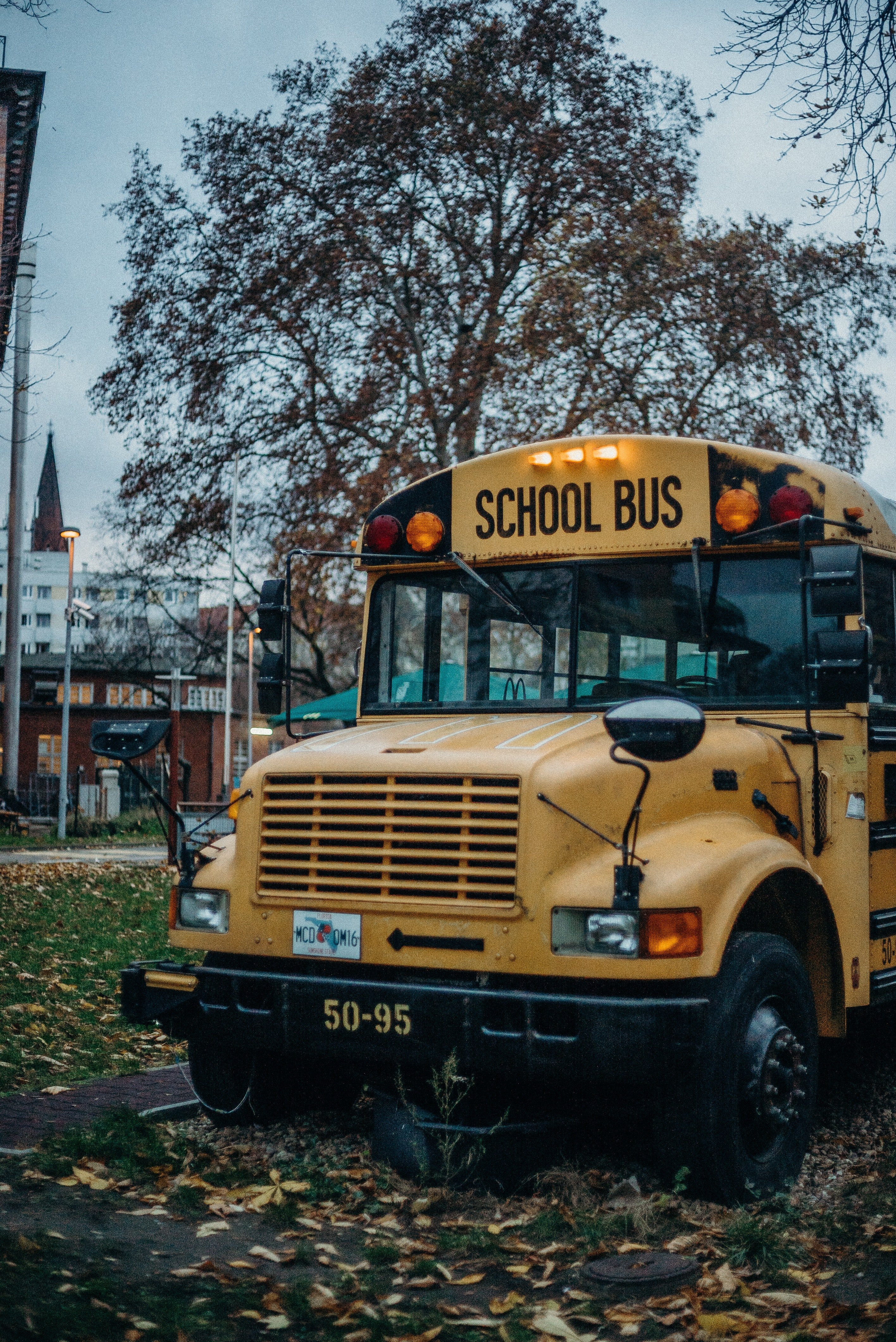 For illustration purposes only. | Source: Pexels
After leaving Mr. Clark's office, Peter went about his job and returned home to his lonely life. His wife had died years ago, and his sons had settled with their families in different states. They hardly visited him, so his job was the only thing that kept him occupied.
But that would be gone now too. And Peter wondered what he would do without it. He didn't have any hobbies in particular. His job and the joy of seeing his young riders every day were the only things that kept him sane.
"This will be a painful journey," he thought sadly.
Unfortunately for Peter, time flew by, and his retirement day approached pretty soon.
The day before his last day, Peter was dropping off the kids at his first stop when he looked out the window and saw a lady on the road who had fainted. He asked the kids not to leave the bus and got down to help the woman.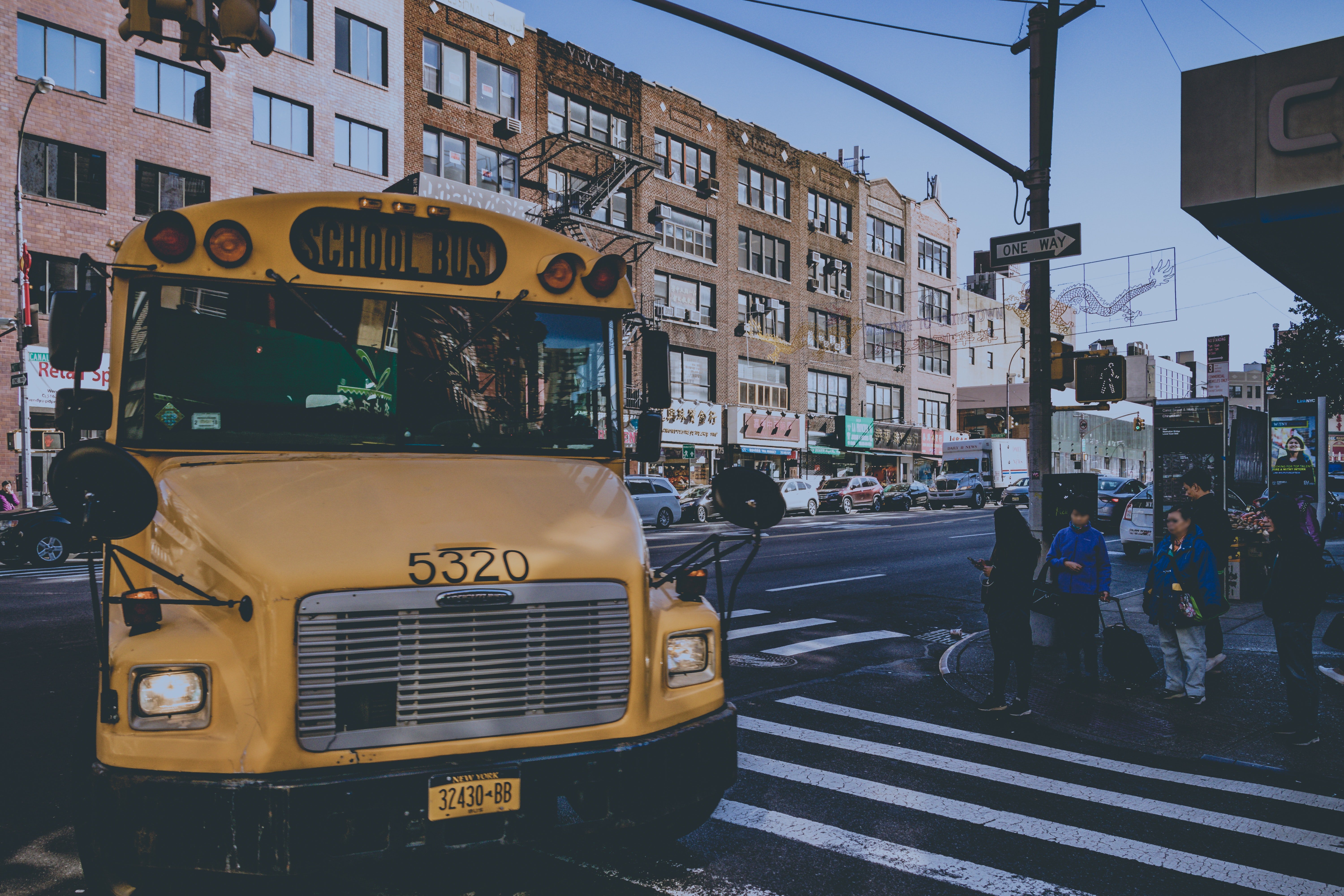 For illustration purposes only. | Source: Pexels
"Ma'am, are you okay?" Peter asked her gently, tapping on her shoulder. He sprinkled some water from his water bottle on the woman's face, and she quickly regained consciousness.
"Oh, are you alright now?" he asked as the woman opened her eyes. He helped her sit on a bench and asked if she needed any help or if he could call someone to help her. The woman assured him she was okay and would manage.
Peter was about to return to the bus when he heard screams behind him. He turned around and saw the front portion of the bus in flames. The children were peeping out the window, screaming, and a terrified look had overtaken the smiles on their faces.
"Jesus! How could that have happened?" Peter was shaking in fear.
"Help us!" the kids were crying in unison. "I want to go home!"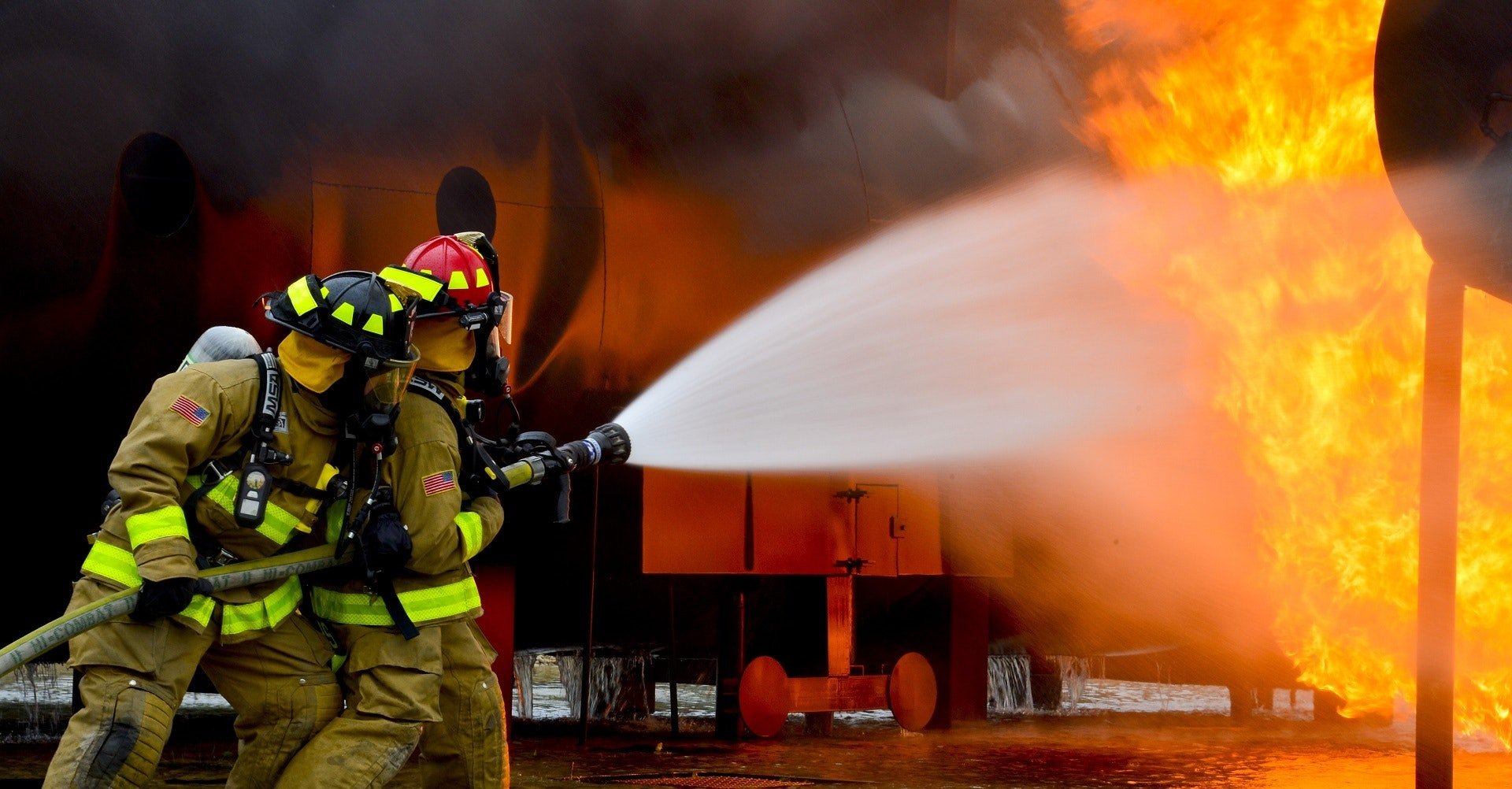 For illustration purposes only. | Source: Pexels
With trembling hands, Peter dialed 911 and rushed to help the children. The fire had already spread to the bus entrance by then, trapping the children at the back of the vehicle.
Knowing he didn't have time to lose, Peter covered himself with his jacket and burst into the flaming bus. "Are you mad? You're going to die! Wait for the firefighters!" someone cried, but Peter paid no attention to them.
Unbothered by his hand that burned in the process, he began to console the crying kids as he rescued them. Thankfully, the firefighters arrived on the scene soon and helped Peter, saving all 28 students from the burning bus.
In tears, the kids surrounded Peter and hugged him, and Peter's eyes welled up too. "Dear Lord, I'm glad you're all safe," he sighed, hugging them back, relieved that no one had been injured. He would later learn that a fault in the engine had caused the fire.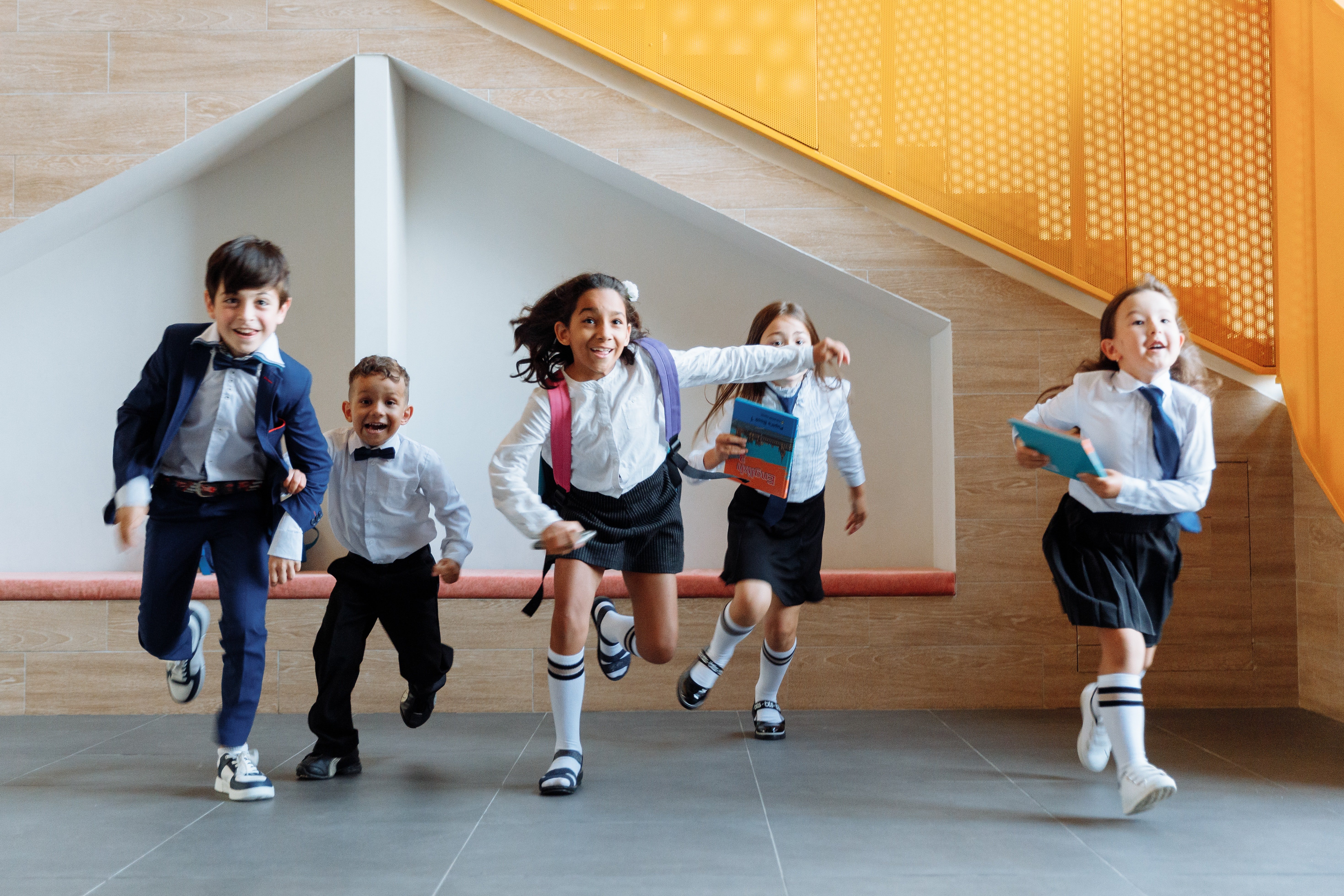 For illustration purposes only. | Source: Pexels
The next day, Peter woke up to loud screams coming from somewhere close. He slowly got up from his bed and stopped right by the window. Peeping outside, he noticed a huge crowd gathered on his street.
"Why are all those people outside my house so early in the morning? What's happening?" wondered Peter as he hurried downstairs and out the front door.
There, he saw the entire school where he worked gathered — kids, teachers, parents, and even his boss.
"What's wrong? What - what are y'all doing here?" Peter asked, approaching them.
Mr. Clark started clapping, and everyone joined him. "You were a hero, Peter! You saved the lives of those young children, and we had to do something special to thank you!
"You can keep the job," he added. "Even younger drivers would have shuddered to get into a burning bus, but you didn't. We appreciate that, and we are here to thank you for that. What do you think about keeping your job?"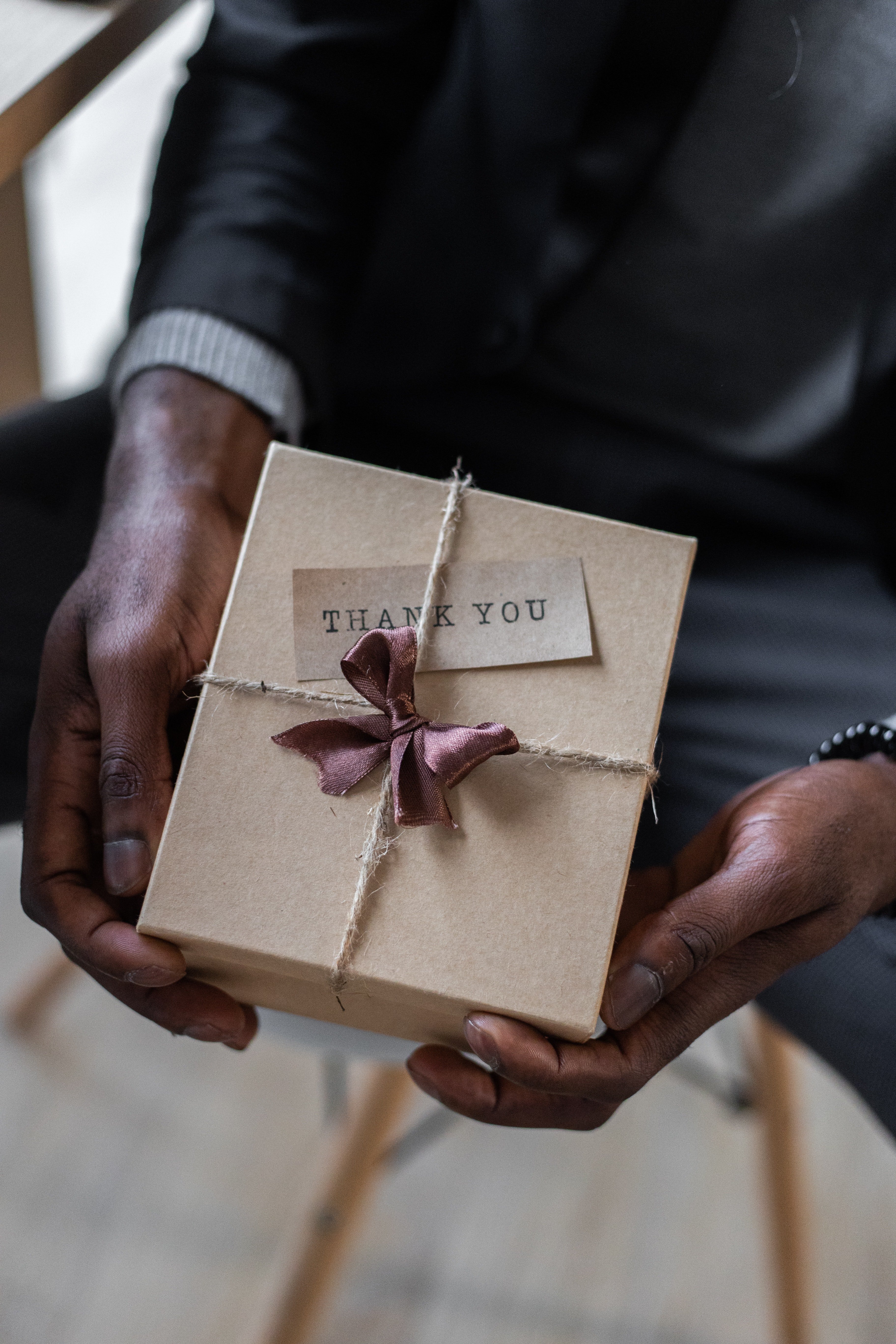 For illustration purposes only. | Source: Pexels
Peter didn't expect this. He couldn't believe that on his retirement day, he was offered the job again. You must be thinking he would have jumped at the offer. But he didn't...
"Oh, well....thank you for coming, everyone," he said. "But I'm worried I won't be able to pull that off again. I mean, I am declining the offer. I refuse to work as a bus driver from now on."
Mr. Clark was stunned. "Tell me you're joking, Peter! Come on! You love your job. What changed? I thought you'd be delighted at the offer."
Peter smiled with tears in his eyes. "Well, I would love to have my job again. I love it. Every bit of it. But," he paused, "after saving those children yesterday, I realized I love my job because of them. I would hate myself if I put them in danger due to my job. Indeed, I'm not in the best of my health. Thank you, everyone. But I retire gracefully today. I had a wonderful time serving you all."
What can we learn from this story?
Not all heroes wear capes. When the school bus was engulfed in flames, Peter didn't hesitate before storming into the bus to save the children. Thanks to him, all 28 children were saved.
A person in charge of small children needs to prioritize their safety. Peter finally realized his job wouldn't make him happy if he selfishly kept it without any regard for the children's safety. He accepted that he was no longer fit enough to drive for the children and gracefully accepted his retirement.
Share this story with your friends. It might brighten their day and inspire them.
If you enjoyed this story, you might like this one about a bus driver who kicked out passengers for yelling at a new mom with a crying baby and was later arrested.
This piece is inspired by stories from the everyday lives of our readers and written by a professional writer. Any resemblance to actual names or locations is purely coincidental. All images are for illustration purposes only. Share your story with us; maybe it will change someone's life. If you would like to share your story, please send it to info@amomama.com.
Please fill in your e-mail so we can share with you our top stories!