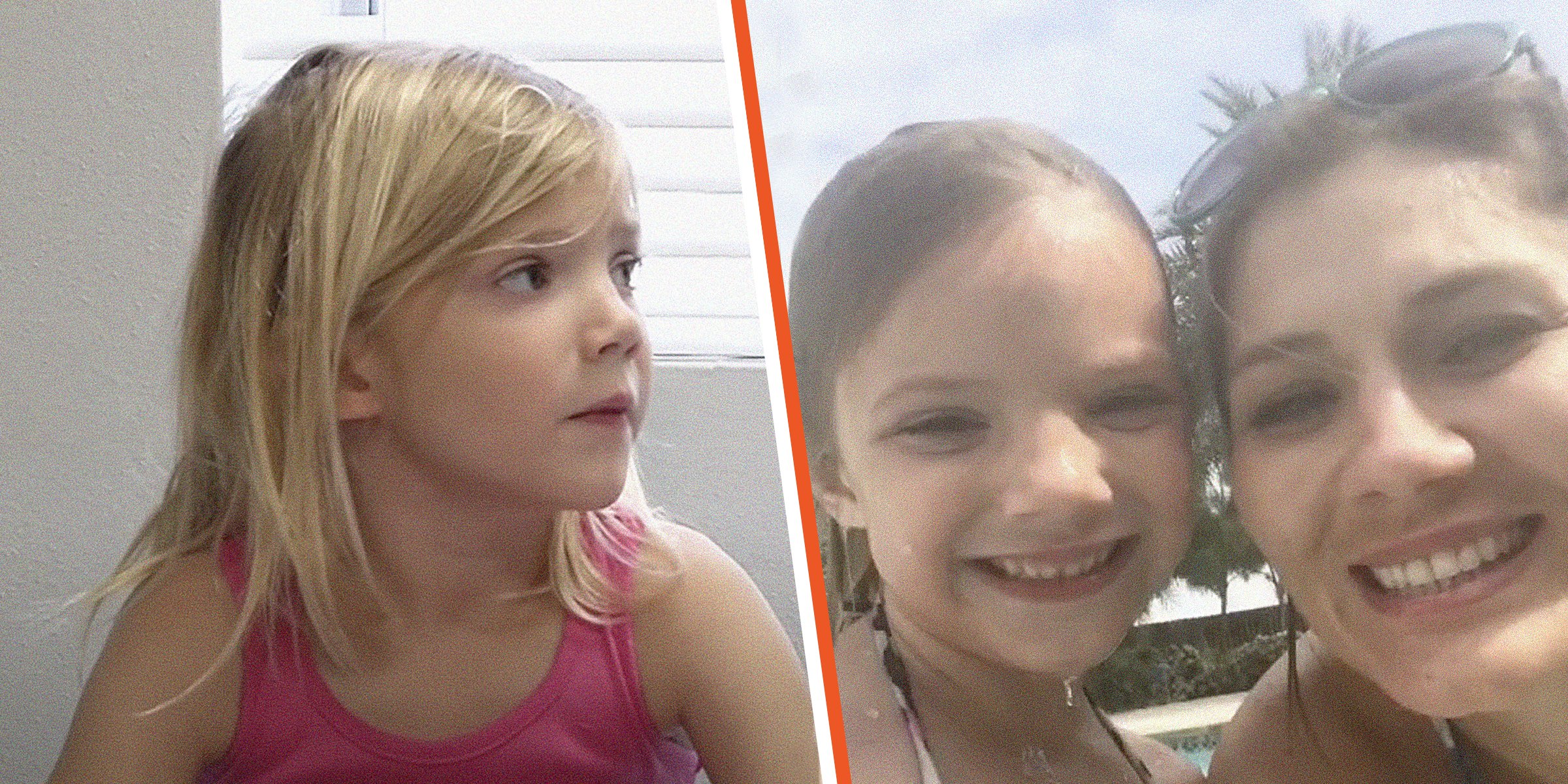 Allison Anderwald | Allison Anderwald and Tracy Anderwald | Source: youtube.com/Humankind | youtube.com/Inside Edition
Texas Girl Sees Mom Drowning in Pool after Having a Seizure, Pulls Her up on Her Own

While spending some time with her daughter in the pool, a Texas mother sank four feet into the water after experiencing a seizure. Five minutes later, her daughter realized something was wrong and did the unthinkable to save her mother.
Do you believe guardian angels exist in human form? Has someone ever saved your life by doing something extraordinary? Many people have survived life-threatening situations because of another person.
The mother in today's story was on the verge of death when her 5-year-old daughter did something incredible. The little girl's heroic act attracted the attention of journalists, and soon, the mother-daughter duo was seen on TV.
A Fun Day
The mom-of-four, Tracy Anderwald, had planned to have a "mommy-daughter-day" with her five-year-old, Allison Anderwald, in 2016. They were swimming in the pool in Tracy's sister's backyard when something unexpected happened.
Suddenly, Tracy sank to the bottom of the 4-feet-deep pool, but Allison wasn't worried until her mother didn't come out for more than five minutes. That's when the little girl thought something was wrong.
A security camera footage of the poolside showed Allison swimming to rescue her mother. The brave girl swam to the bottom of the pool, where she saw Tracy. Allison tried to pull her mother above the water with her little hands, but it wasn't easy.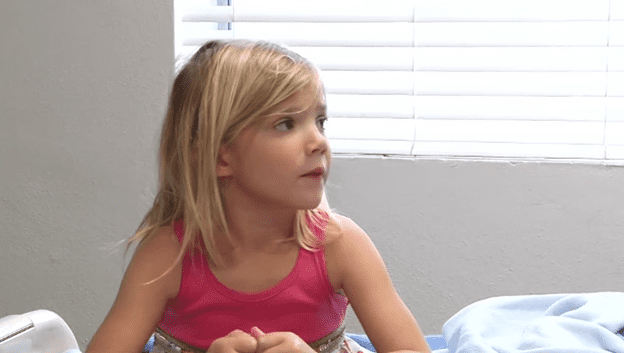 Allison Anderwald. | Source: youtube.com/KXAN
The Little Hero
Allison somehow pulled Tracy from the bottom and flipped her mother's body, so her head remained above the water. Viewers were surprised to see how Allison swam with her mother to the shallow end of the pool, but she could not lift her out.
It was something that had never happened to her before.
Instead of panicking, Allison climbed out of the swimming pool and ran inside the house to get help. A few seconds later, Allison's aunt, Tedra Hunt, emerged with Allison and her siblings and pulled Tracy out of the water.
Before It Was Too Late
Before doing anything else, the family called 911, and the first responders arrived in a few minutes. They took Tracy to the nearest hospital, where Hunt and her nieces learned what had happened to her. Hunt said:
"The doctors explained to us that, had Tracy been underwater any longer, she probably wouldn't be with us right now".
The doctors also revealed why Tracy fell unconscious. It was something that had never happened to her before. Tracy had experienced a seizure that made her sink to the bottom of the pool.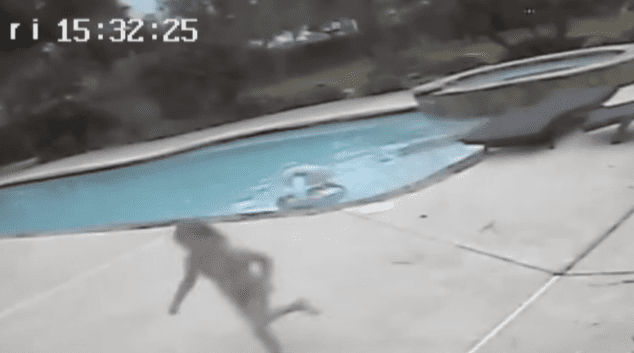 Allison Anderwald. | Source: youtube.com/KXAN
Swimming Is Important
Meanwhile, Tracy said she had no idea what had happened. When she opened her eyes in the hospital bed, she was clueless. She didn't remember having seizures or being rescued by her daughter and was shocked after learning about it. Tracy said:
"She's our little mermaid and my little hero".
Tracy revealed that Allison learned how to swim when she was about two years old. Since then, she hasn't stopped practicing. The mother believed she was alive today because of Allison's swimming skills. Otherwise, her four daughters might have lost her forever.
Low Expectations
When the doctors first looked at Tracy, they weren't sure about her recovery. Although they admitted Allison saved her on time, they feared she might have some neurological problems in the future.
However, after they ran a few tests on her, they saw no problems with her health and allowed her to go home. Tracy had plans to visit the neurologist soon to find out what caused the seizure.
"Tracy is my sister, best friend, my whole world", Hunt confessed. She shared that her father passed away in 2014, and thinking about losing her sister sent a shiver down her spine. It was a loss she wasn't ready to bear.
Hunt believed her late father helped Allison save Tracy that day. She felt he was their guardian angel, watching them from above and helping them get out of harm's way.
After the eye-opening incident, Tracy and Hunt hoped their story would help raise awareness. They wanted other parents to teach their children how to swim and help them understand what to do in emergencies.
Share this story with your friends and family to tell them about little Allison's heroic act. They might cheer up on a bad day after reading about it.
Click here to read a similar story about a 10-year-old Oklahoma boy who saved his drowning mother, who had just experienced a seizure in the pool.
Please fill in your e-mail so we can share with you our top stories!