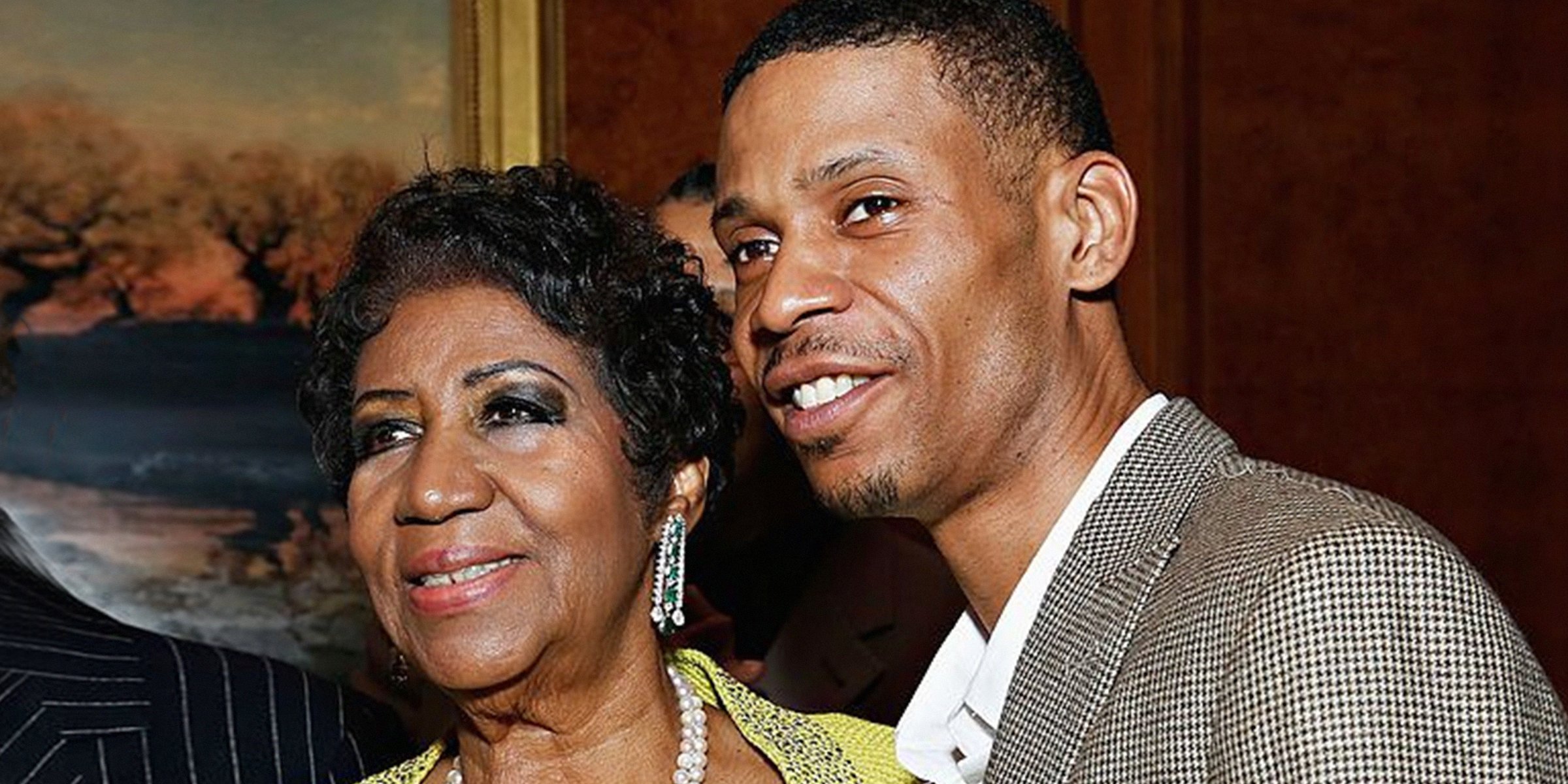 Aretha Franklin and Kecalf Cunningham | Source: Getty Images
Kecalf Cunningham Is Legendary Singer Aretha Franklin's Son & Also a Musician: Facts about Him and His Siblings

Kecalf Cunningham is a famous Christian rapper and Aretha Franklin's youngest son. His mother was a singer, songwriter, and pianist, and she was popularly known as the "Queen of Soul."
In August 2021, Liesl Tommy directed and released Aretha Franklin's biopic, "Respect." The movie, which starred Jennifer Hudson, Mary J. Blige, Forest Whitaker, Marlon Wayans, and others, chronicled the struggles and successes of the singer.
The movie also sheds light on her relationship with her four sons. The singer's first son is Clarence Franklin, followed by Edward Franklin, who shares the same father. Her third son is Ted White, Jr., and her youngest son is Kecalf Cunningham.
Kecalf Cunningham at the "Evolution of Gospel - A Tribute to Aretha Franklin" event on September 10, 2018, in Washington | Source: Getty Images
Aretha did not often discuss her personal life, but in an interview in 2015, she spoke about her experience as a Black mother. The singer said:
"My sons grew up pretty much the same way I did. Today, it's different."
The singer said that African American mothers were more worried about their children and now talked to them about how to behave. However, her children not only showed interest in music but have been successful in their musical careers.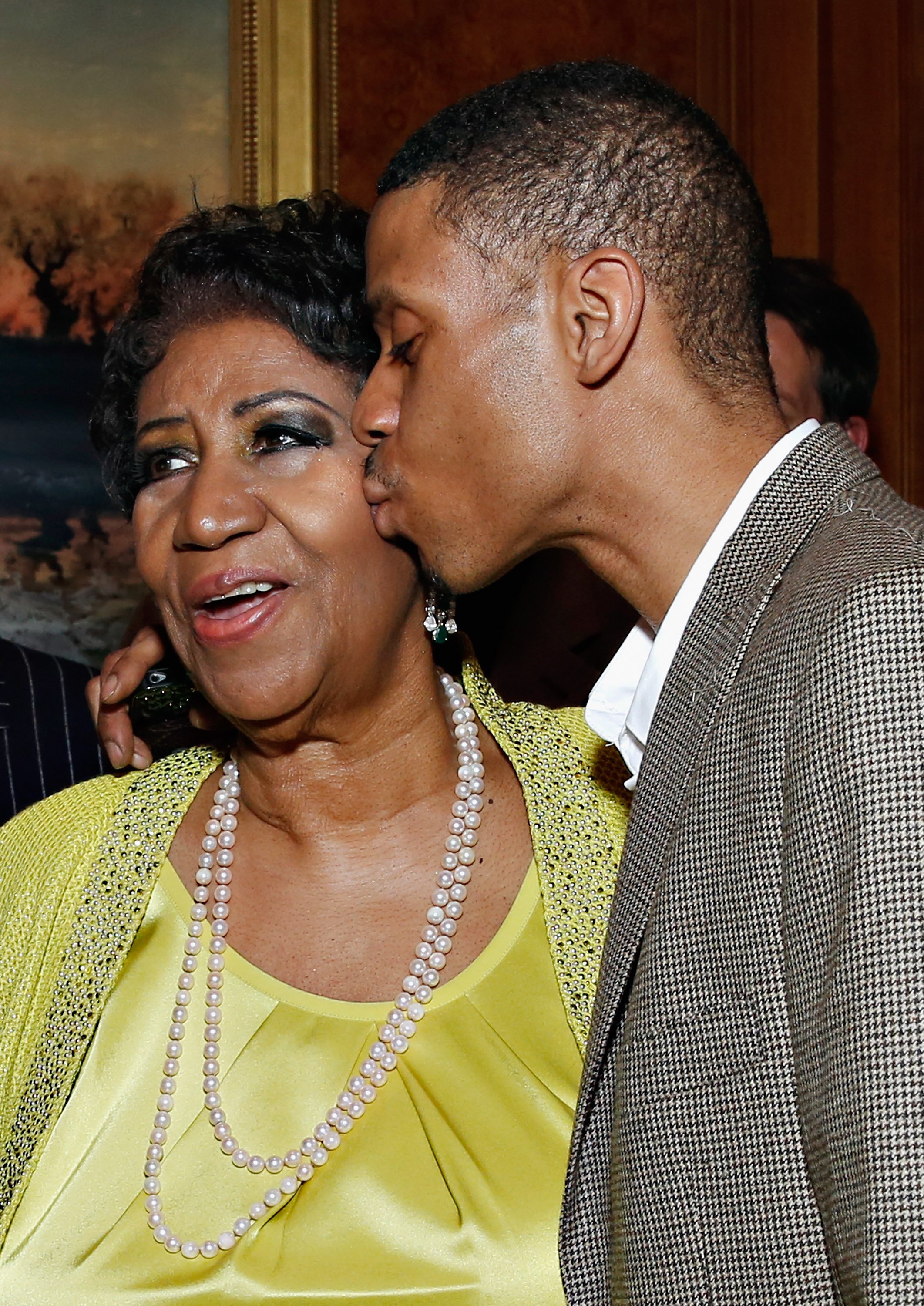 Aretha Franklin and Kecalf Cunningham at the singer's 72nd Birthday Cclebration on March 22, 2014, in New York | Source: Getty Images
Kecalf Cunningham Her Youngest Son
Aretha dated her road manager, Ken Cunningham, and welcomed their son Kecalf in 1970. His name is unique as it is an acronym that combines both his parents' names.
The couple derived the acronym from Ken E. Cunningham Aretha Louise Franklin. Kecalf sometimes goes by Kecalf Franklin was raised in Detroit with his older brothers.
He became a Christian rapper rapping under his birth name and has performed with his mother on different occasions. When he started his career, his mother acted as his business manager.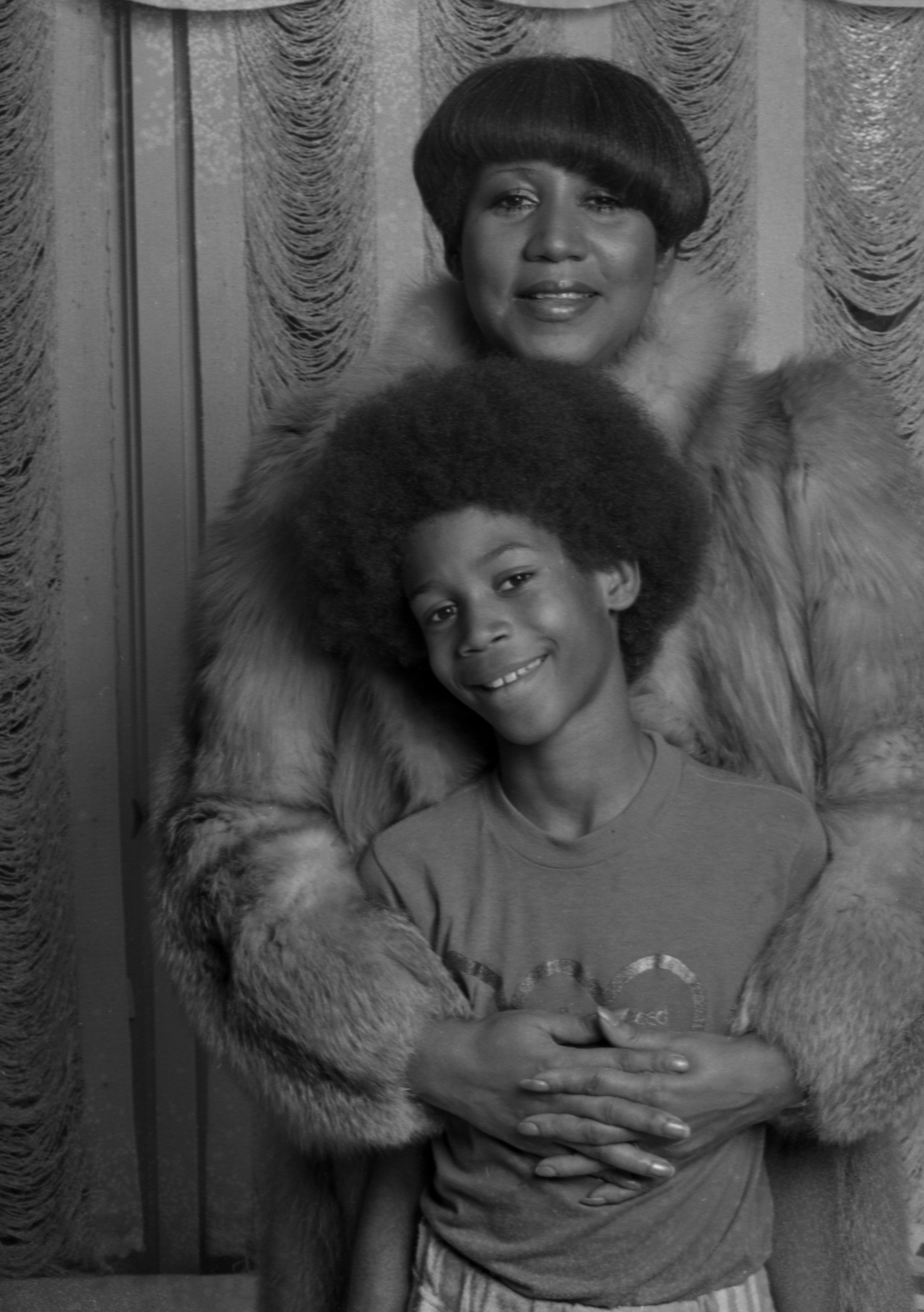 Photo of Aretha Franklin and Kecalf Cunningham on January 17, 1981 | Source: Getty Images
Aretha wanted to help her son and grandchildren navigate the industry quickly and make as much money as she had. She was instrumental in getting them all record deals.
Kecalf's daughter, Victorie, also followed in his mother's footsteps. She is a singer and songwriter, and in 2015, during her performance at the BET Honors ceremony, she honored her grandmother.
The rapper's son Jordan became a music producer who has produced for musicians like Ariana Grande. Kecalf's brothers, Edward and Ted, are also in the music industry. Since his mother's death, he has spoken up about her life, movies produced about her, her legacy, and activism.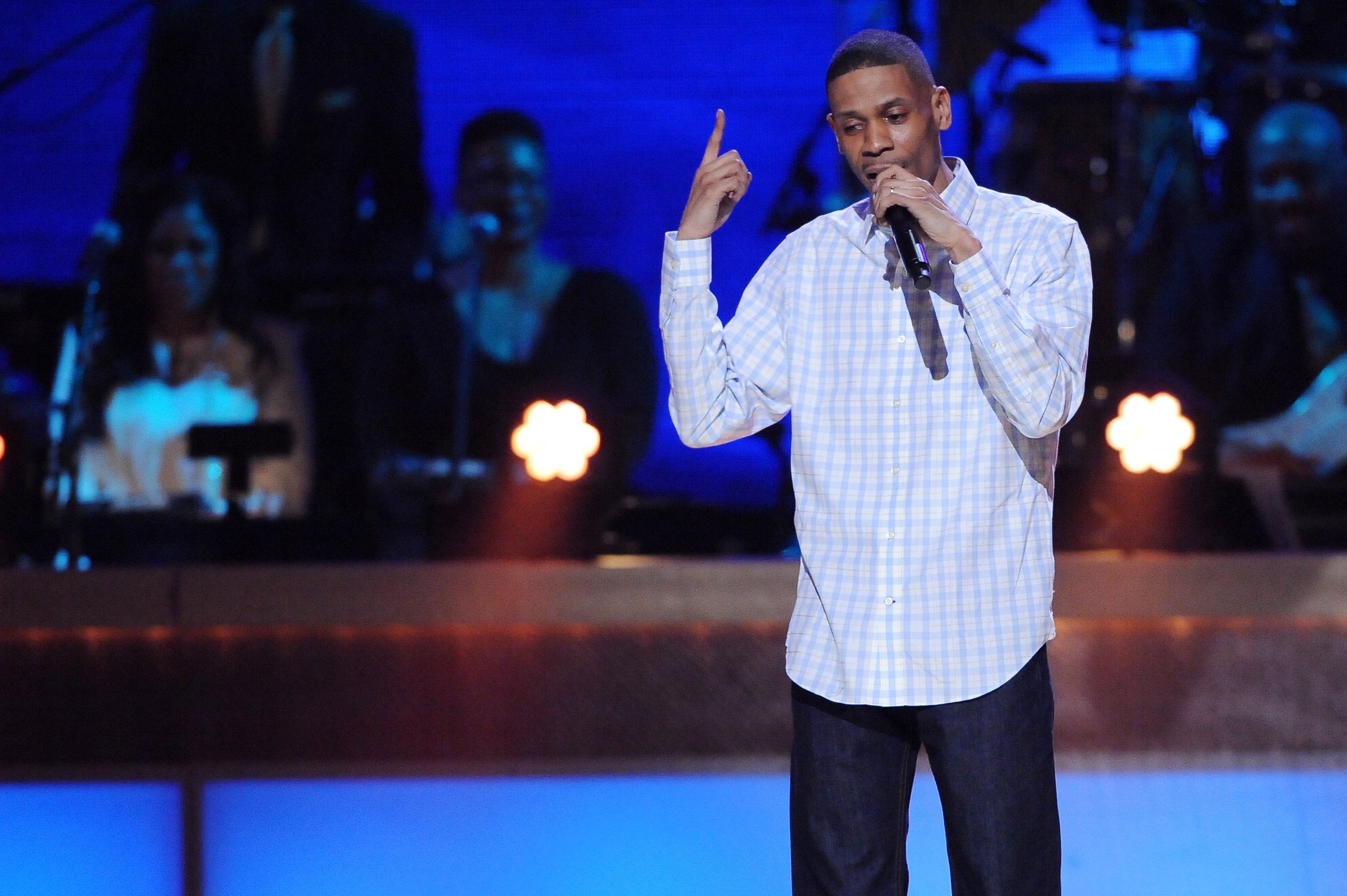 Kecalf Cunningham onstage at the BET Honors 2014 on February 8, 2014 | Source: Getty Images
Kecalf Cunningham's Siblings
Kecalf's immediate older brother is Ted "Teddy" White, Jr. He was born in 1964 from their mother's marriage to Ted White Sr. He was her manager and first husband.
Their mother and Teddy's father were married between 1961 and 1969 when they divorced. After the divorce, his paternal family raised him, but for 30 years, he played the guitar for his mother. He is also a singer and uses Richards as his last name when he performs.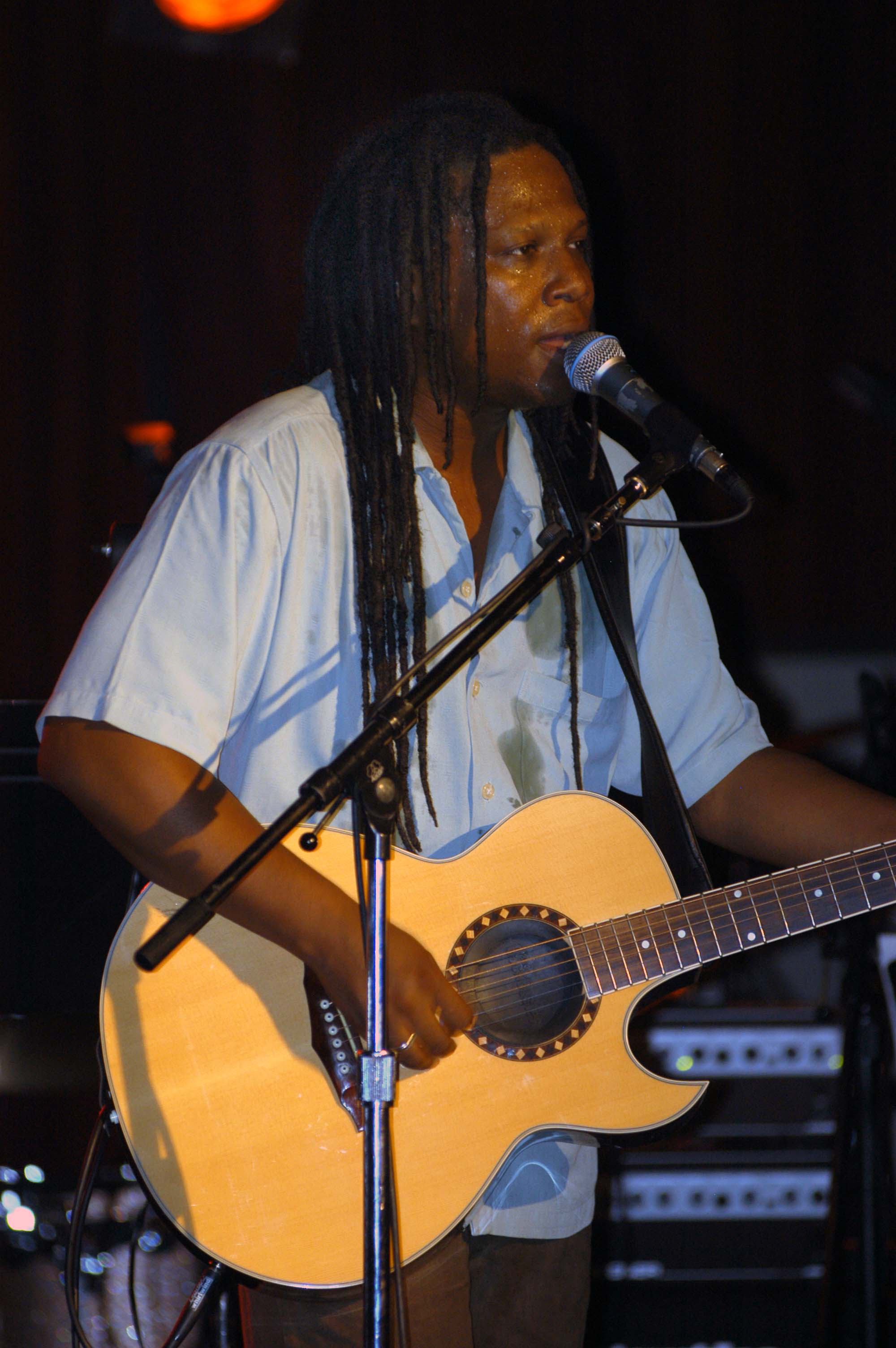 Teddy Richards performing onstage at B.B.Kings on June 25, 2004, in New York | Source: Getty Images
Edward Franklin, Aretha's second child, was born in 1957 to Edward Jordan, Sr. There is very little information about his father as the singer did not discuss her pregnancy.
However, like his elder brother, his maternal grandmother and aunt raised him in Detroit as his mother's career began to take off. He became a gospel singer and also performed duets with his mother.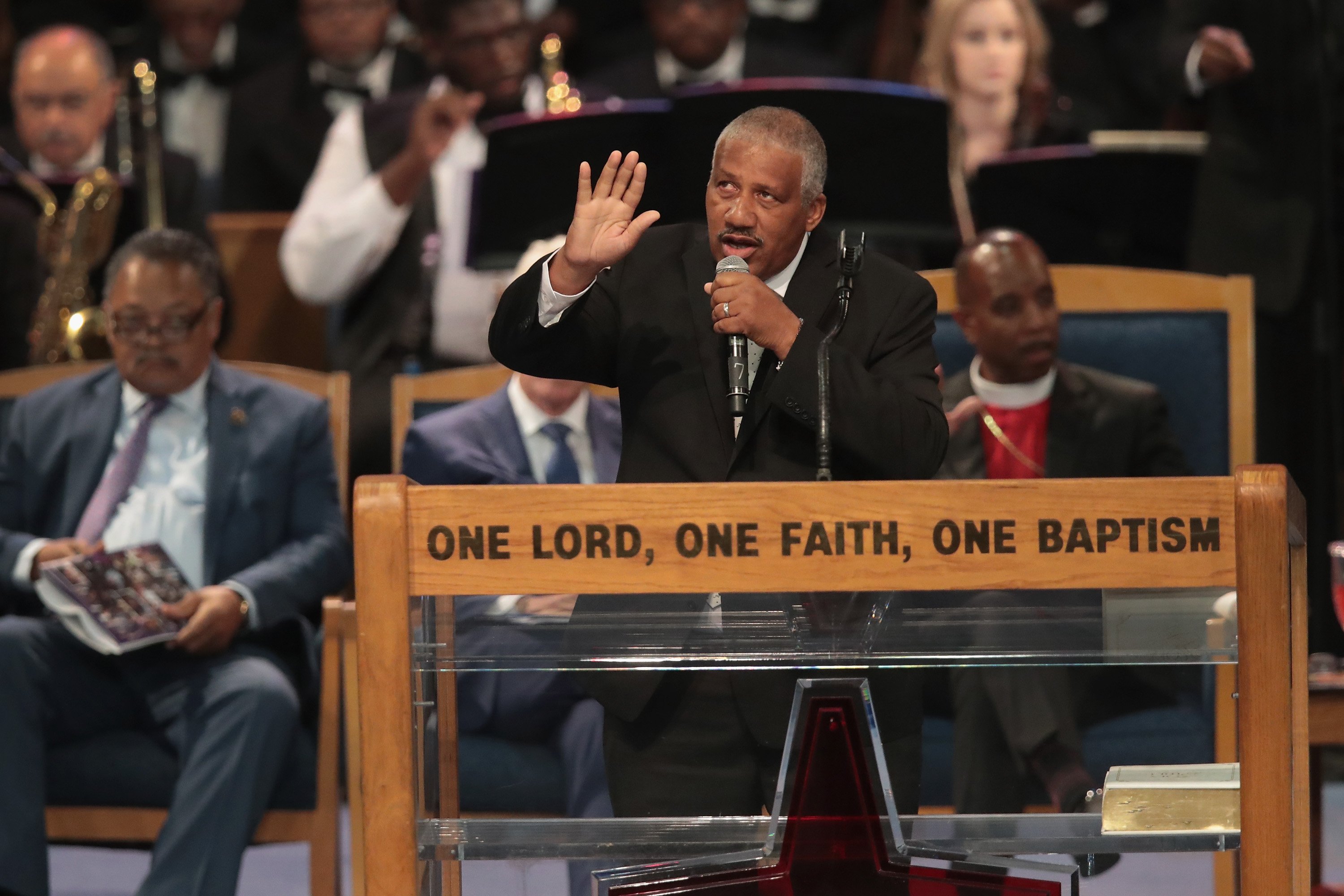 Edward Franklin singing at his mother's funeral service at the Greater Grace Temple on August 31, 2018 | Source: Getty Images
Kecalf's oldest brother, Clarence Franklin, was born in 1955 when their mother was only 12. He was named after his maternal father, Reverend C.L. Franklin. His maternal grandfather was a minister and activist.
Kecalf Cunningham was arrested in 2018 and sentenced to 93 days in jail.
Clarence went into the music industry. He took credit as the writer for some of his mother's songs. According to reports, he lived in a group home outside of Detroit after he was diagnosed with a mental illness.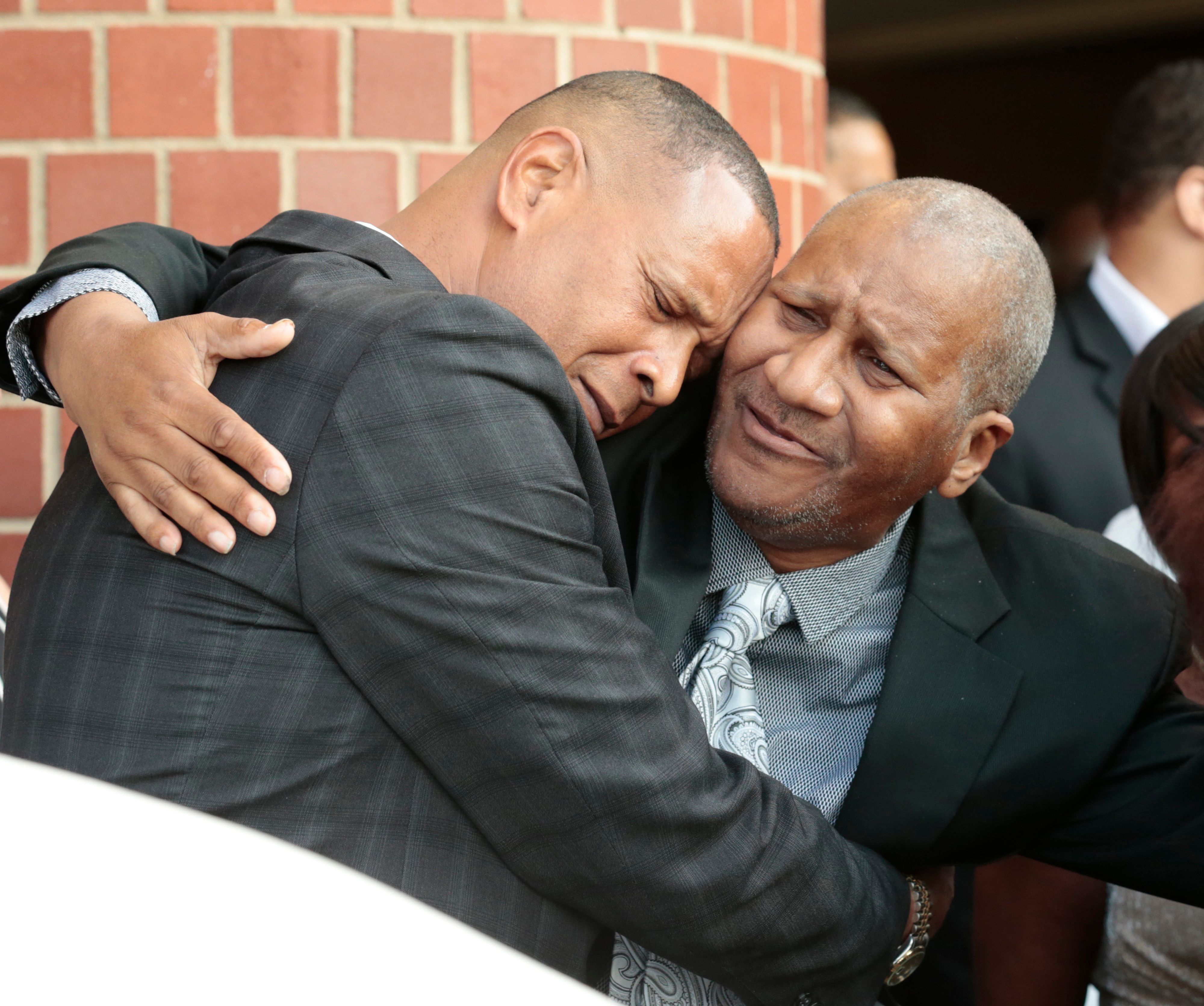 Clarence Franklin and a guest at his mother's funeral service at the Greater Grace Temple on August 31, 2018 | Source: Getty Images
Kecalf Cunningham Children
Jordan Franklin is Kecalf's oldest child, and in his mid-twenties, he is already proving that the musical talents of his grandmother flow in his veins.
The young musician forging his path in the music industry released his single "Good Intentions" in 2019. He followed the single with "Smoke in My Lungs" in February 2019.
In July 2019, he collaborated with the late rapper Carl-Alen Delphin, known as Lito, on "Autumn Trees." After his grandmother's death, his tribute showed they were very close as he called her his friend.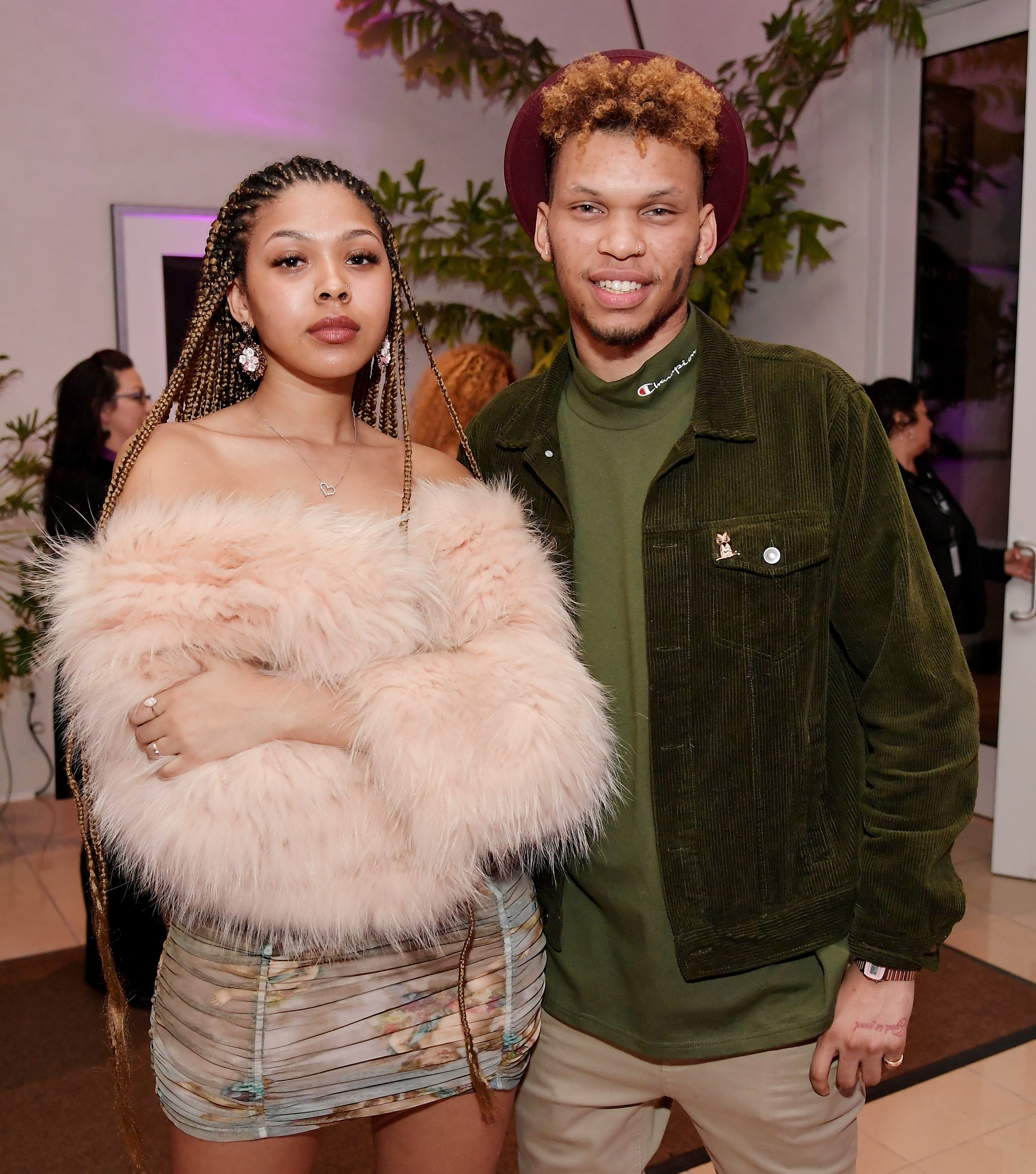 Victorie Franklin and Jordan Franklin at the Pre-GRAMMY Gala on February 9, 2019 | Source: Getty Images
Kecalf's daughter Victorie Franklin born on April 19, 1999, is also making her way into the music industry. On Instagram, the musician in her early twenties posts cover songs that showcase her musical prowess.
At the 2014 BET Honors ceremony, she performed a special tribute in the presence of her grandmother. She performed "Take Me to the King" by Tamela Mann. Every year since her grandmother's death, she pays tribute to her on Instagram.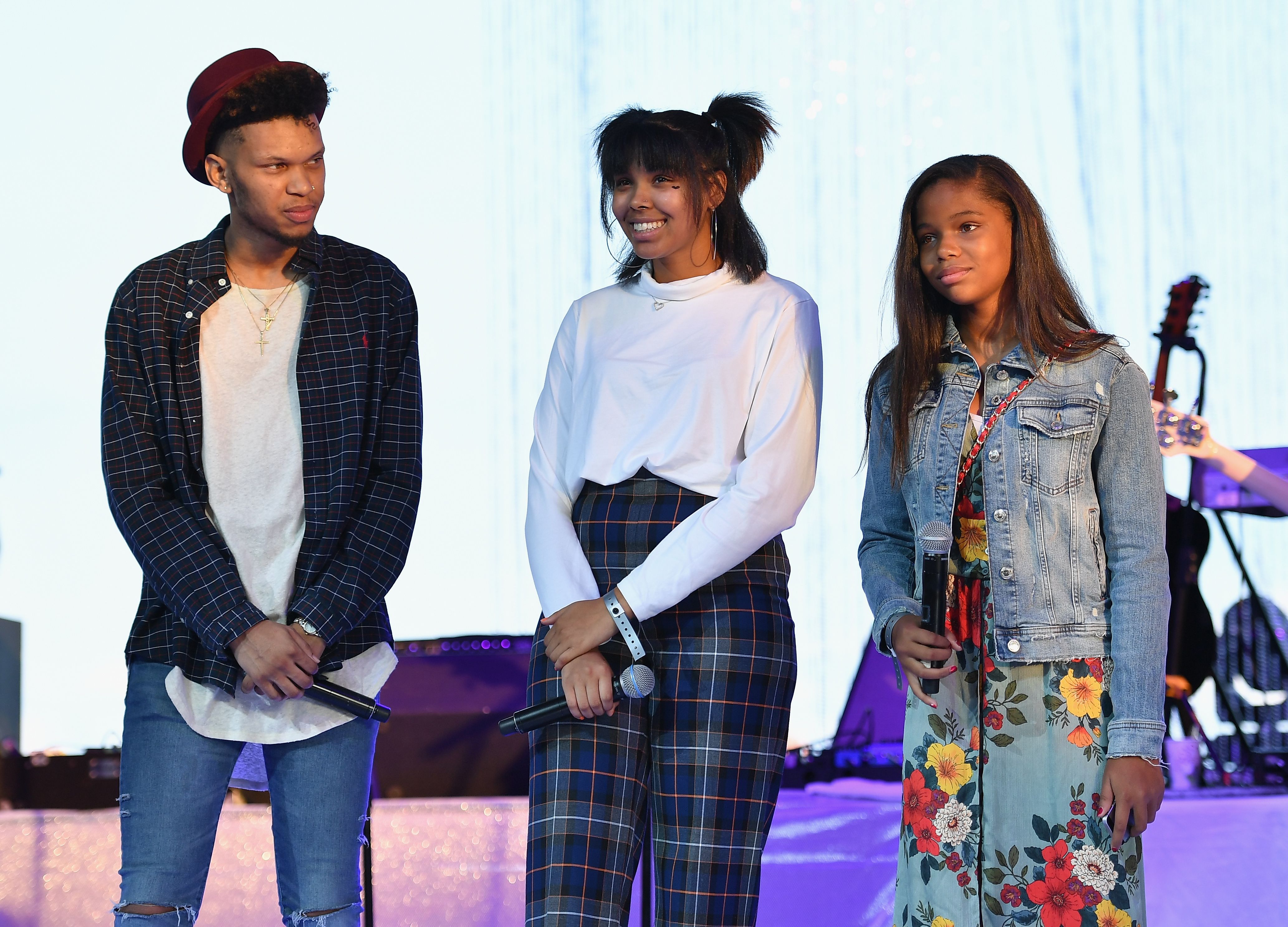 Jordan Franklin, Victorie Franklin, and Gracie Franklin on stage at the "A People's Tribute to the Queen," on August 30, 2018, in Detroit | Source: Getty Images
Kecalf's daughter Grace Franklin is also walking in her big sister's footsteps as they sometimes perform together in shows around them. In August 2021, Grace shared the stage with Hudson at her grandmother's biopic premiere.
The teenager joined the actress on stage and sang a rendition of Aretha's 1968 "Ain't No Way." Before Grace performed, she revealed that she was excited about how her grandmother had been honored.
She also stated that "Ain't No Way" was one of her best tracks from all her grandmother's songs. In February 2022, she auditioned for "American Idol" but did not go further as the judges asked her to put more time and work into practice.
Why Aretha Franklin's Son Was Jailed
Barely three months after Aretha's death on August 16, 2018, her youngest son Kecalf Cunningham was arrested for driving while intoxicated.
He was taken into custody on October 27, 2018, and when he later made an appearance in court in December, he was given a 93-day jail sentence.
Please fill in your e-mail so we can share with you our top stories!
The information in this article is not intended or implied to be a substitute for professional medical advice, diagnosis or treatment. All content, including text, and images contained on news.AmoMama.com, or available through news.AmoMama.com is for general information purposes only. news.AmoMama.com does not take responsibility for any action taken as a result of reading this article. Before undertaking any course of treatment please consult with your healthcare provider.