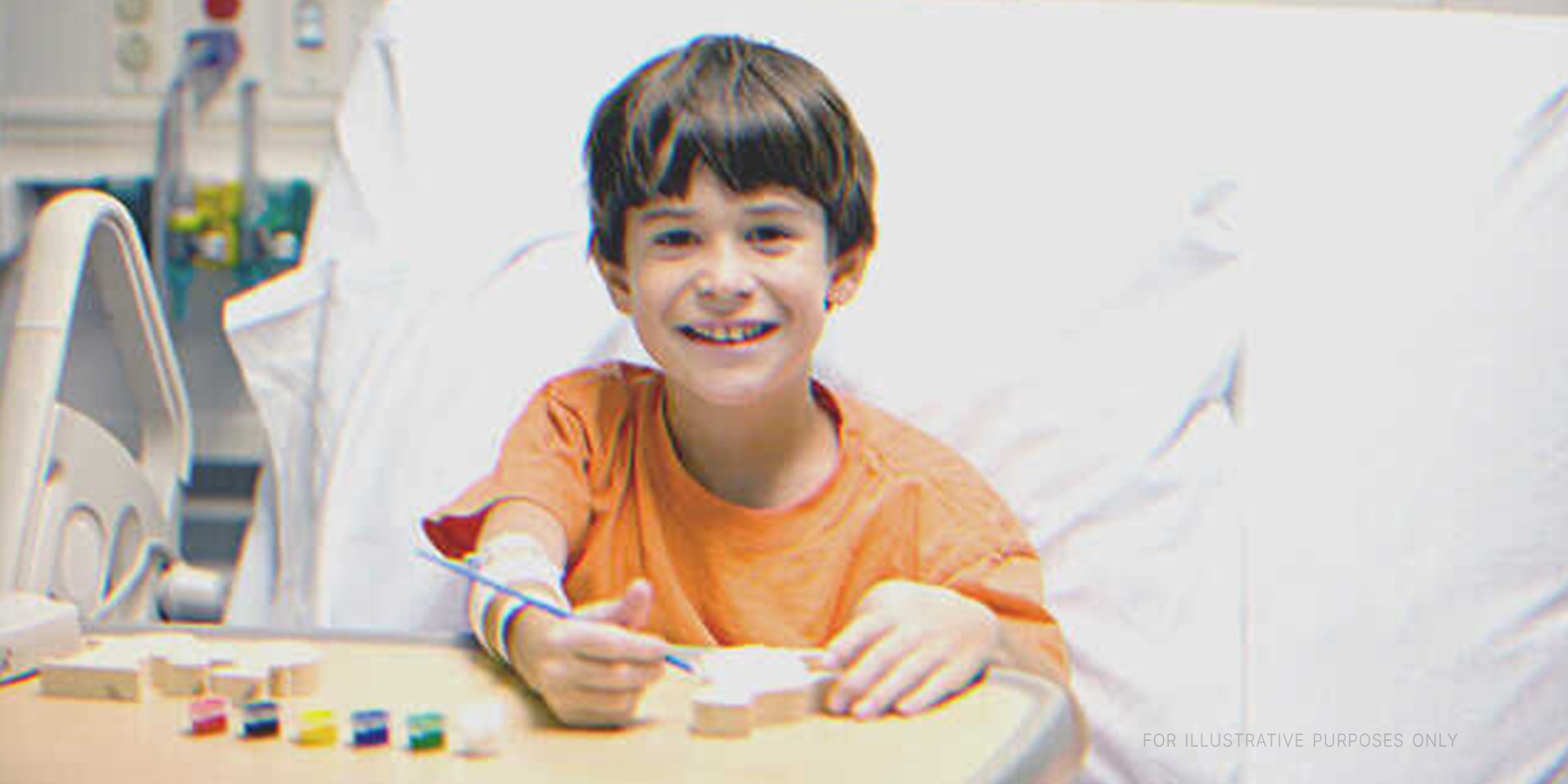 Boy in art-class | Shutterstock.com
Boy Draws Pictures for Firefighters Who Saved Him, Days Later They Blindfold & Take Him with Them – Story of the Day

A little boy is rescued by firefighters and taken to the hospital when his building burns down. Later he gets to know them a lot better and they become his heroes and his inspiration.
Dylan had never felt so scared in his life. Even though he was seven and a big boy, he clung to his mother's legs. "Please, momma," he cried. "Please pick me up!"
His mom was holding the baby with a blanket pulled over her head, and she looked scared too. "Honey, you have to be brave," she said. "Please, be brave for me and Jessie, OK?" But Dylan didn't feel brave, not at all.
He stood with his mom and his baby sister by the window and waited. They couldn't get out of the door. They could see smoke seeping in beneath the door. His mom had already soaked towels in water and laid them against it.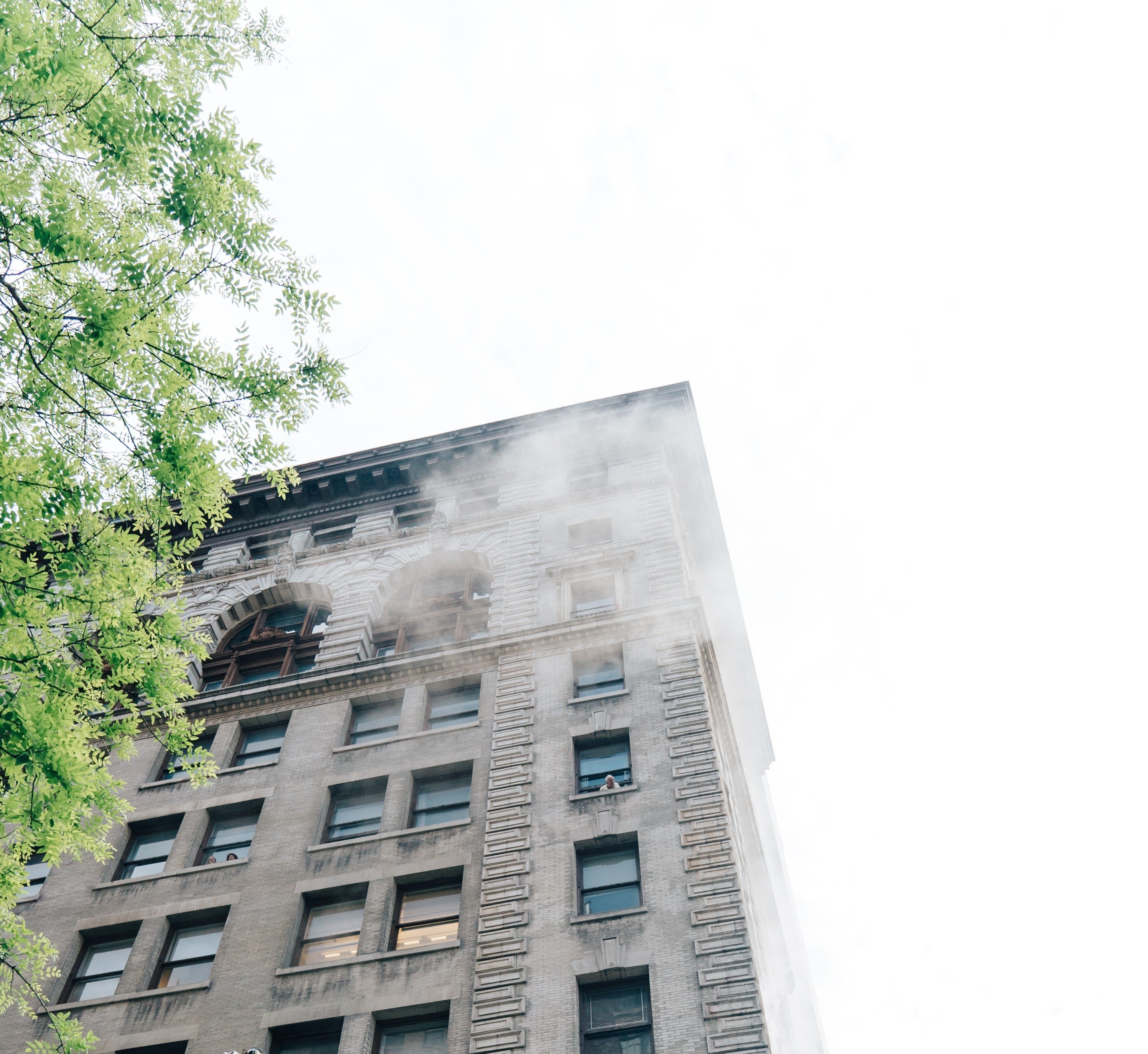 For illustration purposes only | Source: Unsplash
"The firemen are coming," his mom said. "They will take care of us, OK?"
Dylan nodded and clung to his mom. He could hear people screaming and running, and in the distance, he heard the fire engine sirens.
The fire engines arrived, and immediately, the firemen leaped into action. Dylan's mom waved a sheet out of the door so they'd know they were there and needed help.
Never forget the promises you make to children.
Dylan watched, fascinated, while a tall ladder leaned against their window and a man in a yellow suit and a helmet climbed up. Mom handed Jessie over, and the man took her. Another man appeared and stretched out his arms to Dylan.
"Come on, buddy!" he said. "Let's go!" But Dylan started backing away, shaking his head.
"No," he said. "No, I won't! I want mom!"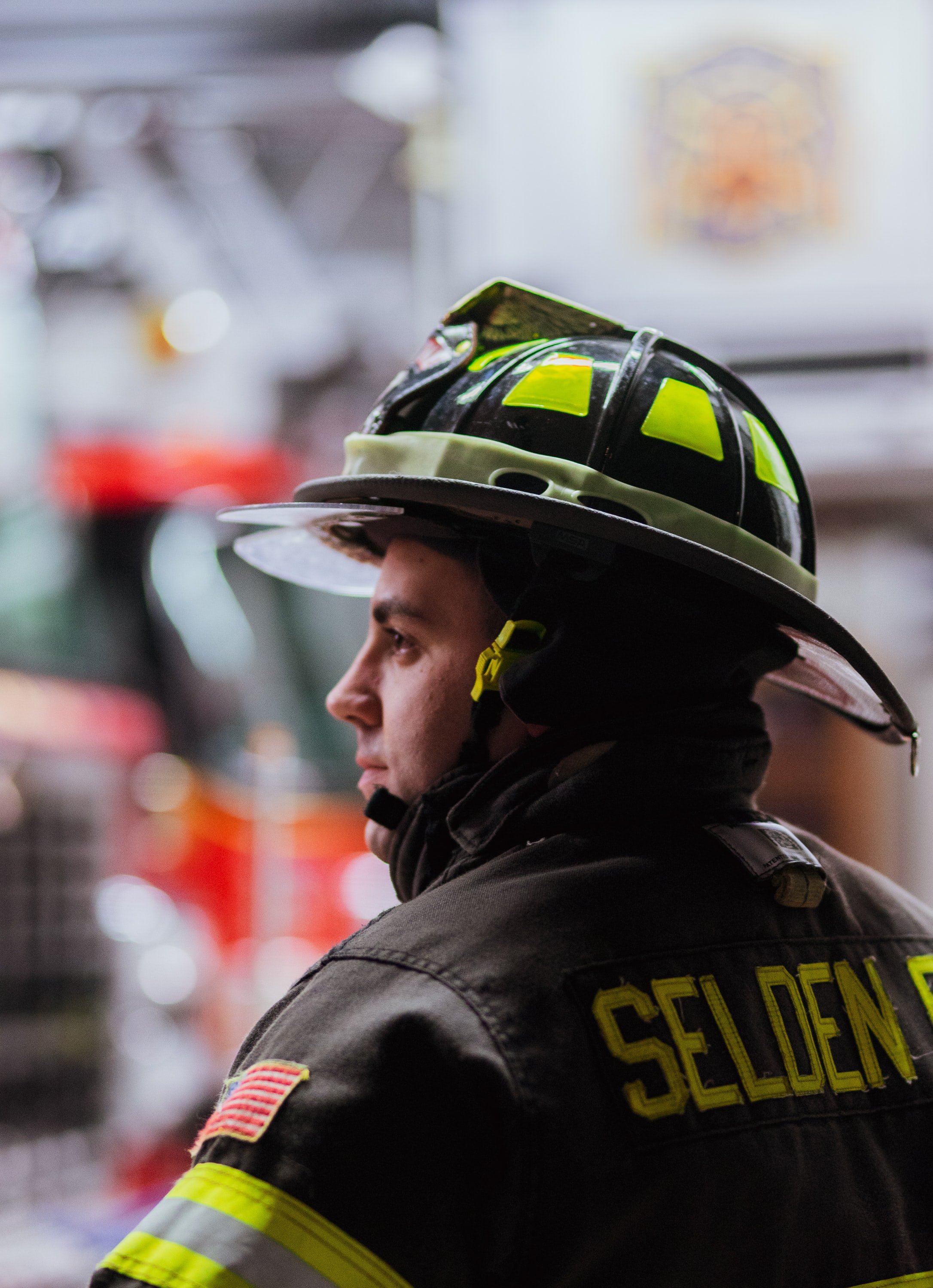 For illustration purposes only | Source: Unsplash
"Listen," the fireman said. "If you come with me, I'll make you a deputy, and you can ride in the fire truck, how about that!"
"With a badge?" asked Dylan.
The fireman nodded, and Dylan stepped forward reluctantly. Before he knew it, he was in the ambulance with an oxygen mask over his face, next to his mom and Jessie.
The doctors looked them over and said they were going to be OK, but they needed to be in the hospital for a few days so they could keep an eye on them.
Dylan was very, very bored. He didn't have his iPad or a computer, so a nurse gave him paper and some crayons. He started drawing a picture, and it was a great picture!
When the nurse came back, she was stunned. "WOW," she gasped. "You're quite an artist! Are those the firemen who rescued you?"
"Yes," said Dylan proudly. "They said I'd be a deputy. and ride in the fire truck... But I think they will forget. Grown-ups forget stuff a lot! So I drew these pictures for them so they won't forget. I'll ask mom to send them."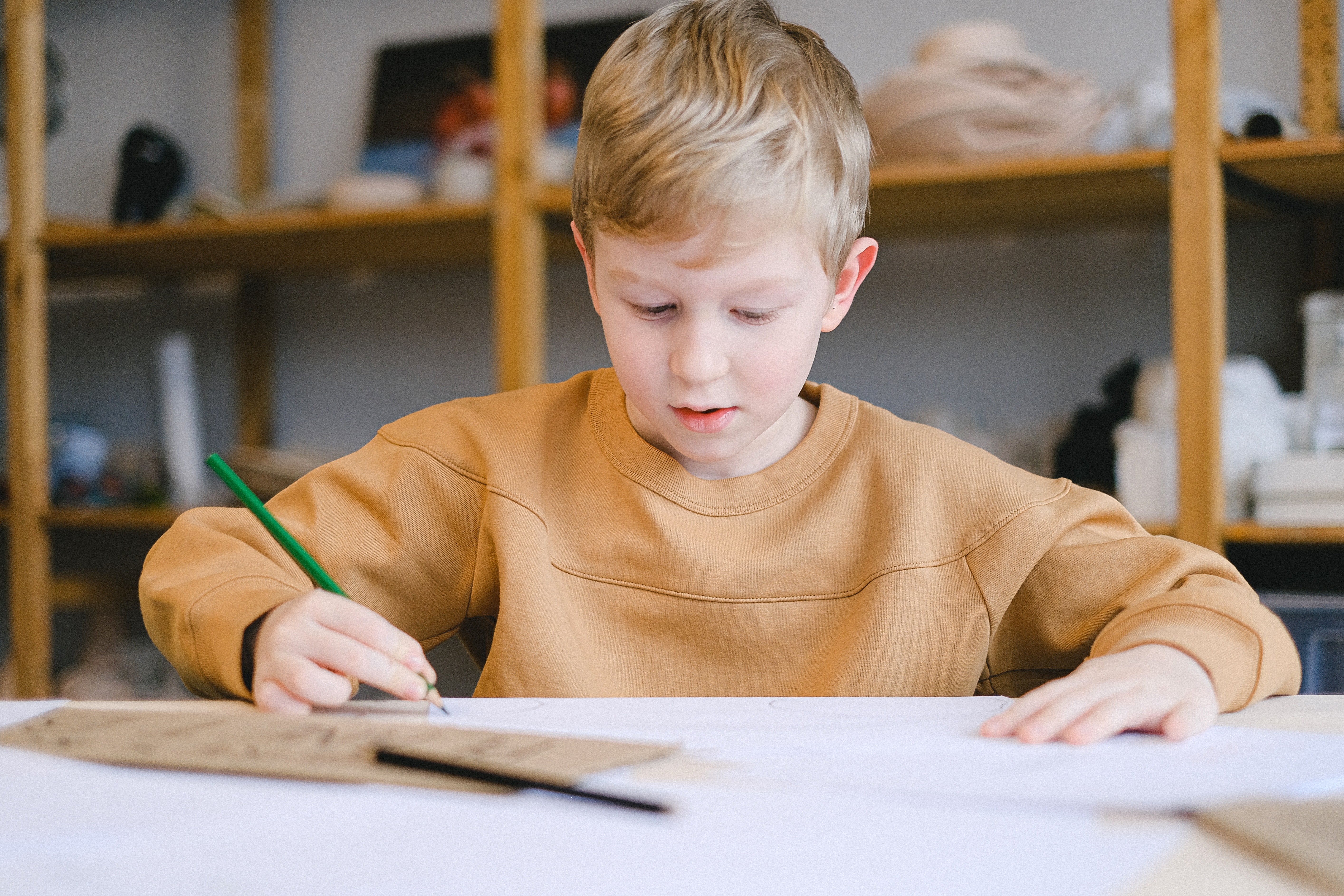 For illustration purposes only | Source: Pexels
"Firemen are pretty special grown-ups, I'm sure they will remember," the nurse said. "But how about I send them your pictures? You're mom's still pretty tired."
Even though the nurse sent the pictures, the firemen didn't show up, and Dylan was sure they'd forgotten all about their promise. Two months later, someone knocked on the door of Dylan's new house.
His mom opened the door, and in walked a fireman. "Is Dylan home?" the fireman asked. "I hear that today is his birthday."
"Here I am!" Dylan cried.
The fireman tied a red band around Dylan's eyes and took him for a drive. The fireman helped Dylan out of the car and led him somewhere with a lot of people.
Then someone whipped the band away, and Dylan saw that he was in a firehouse, surrounded by firemen! One of them stepped forward with a badge in his hand.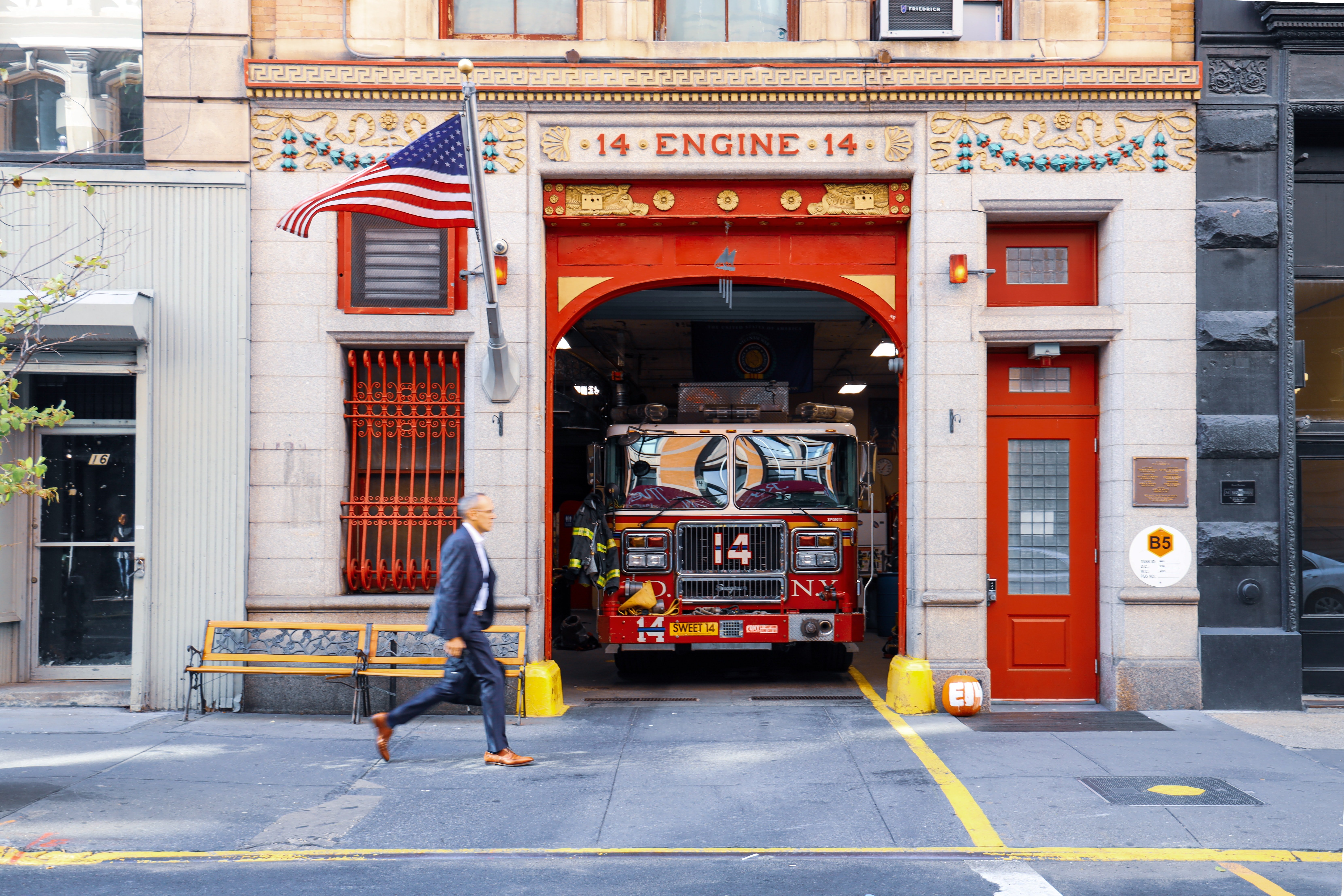 For illustration purposes only | Source: Unsplash
"Dylan," he said. "I'm Captain Ryan, and I hereby make you a deputy!" Dylan was delighted! He couldn't stop smiling, and he was even happier when he went for a ride in the big fire truck!
It was the happiest day in Dylan's life. Many years later, he returned to the fire station -- this time as a fireman -- and he saw his pictures still hanging on the wall. He'd made it! He'd become a hero!
What can we learn from this story?
We can become anything we want to be. Dylan admired the firemen who saved him, and this inspired him to follow in their footsteps.
Never forget the promises you make to children. The fireman promised to make Dylan a deputy, and he kept that promise. It ended up influencing the rest of Dylan's life.
Share this story with your friends. It might brighten their day and inspire them.
If you enjoyed this story, you might like this one about a homeless man who finds his grandfather's diary in the derelict firetruck in which he is living, and it changes his life.
This piece is inspired by stories from the everyday lives of our readers and written by a professional writer. Any resemblance to actual names or locations is purely coincidental. All images are for illustration purposes only. Share your story with us; maybe it will change someone's life. If you would like to share your story, please send it to info@amomama.com.
Please fill in your e-mail so we can share with you our top stories!