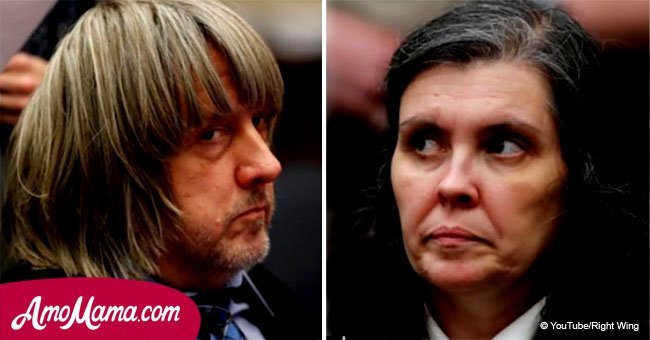 Inside Turpin children's life after their release from the House of Horrors

They are now having the time of their lives.
The 13 Turpin family children who were removed from the now infamous California House of Horrors last January are enjoying their newly-found freedom, as reported by Voice.
According to their lawyer, Jack Osborn, the children are now able to do the things they were never able to do before, like eating lasagna and watching Star Wars movies.
They are also reading books and have started using gadgets. Their ages range from 2 to 29 years old.
For years, the children were abused by their parents, David and Louise Turpin. The whole country was shocked when news circulated of a child escaping the horror home to free the rest of her siblings.
Their story of abuse made headlines across the country. They revealed how their parents tortured and starved them at their home in Perris, California.
Their stories horrified authorities and social workers.
The children who were deprived of fun activities are now able to play basketball and football. For the first time, they were able to get their hands on an Ipad. They also enjoy listening to music while in the care of child welfare services.
Osborn said that they are also putting together a "game plan for their life."
David and Louise, the children's infamous parents, are now under police custody. They were arrested on January 14, 2018. Several counts of abuse were charged against them.
Among the cases filed against them were twelve counts of torture, twelve counts of false imprisonment, seven counts of abuse on a dependent adult, and six counts of child abuse.
David was also separately charged with a lewd act on a child under 14 years old.
Appearing in court on January 18, 2018, the couple pleaded not guilty to all of the charges.
In family photos shared by different media outlets, the children are seen wearing similar outfits as they surround their parents.
Please fill in your e-mail so we can share with you our top stories!