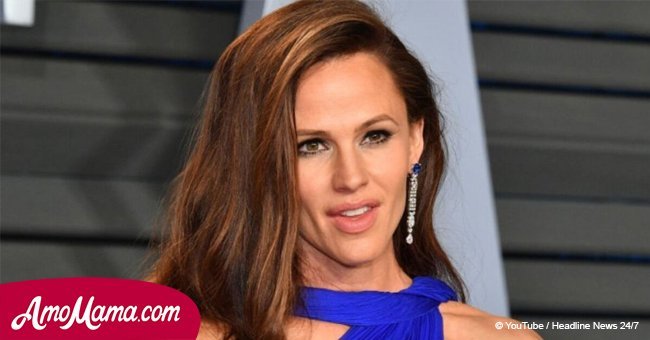 Price of Jennifer Garner's Oscar outfit is so huge it could feed family of 4 for over 100 years

Hollywood star Jennifer Garner became a talking point during the Oscars.
An image of her apparently disgusted face made rounds on the internet after the star-studded awarding ceremony, as reported by Conservative Tribune.
Her facial expression became a subject of humorous memes that quickly became viral.
Others joked that the actress may have made such a facial expression after realizing just how obscenely lavish her Oscars ensemble was.
It was reported that the jewelry she wore during that night was worth $825,000. This does not count yet the Atelier Versace gown that she sported.
That amount can feed a family of four on a thrifty budget for over 100 years, according to a USA Today report from 2013.
Some commented that Hollywood is full of pretensions.
While several stars lecture against the evils of modern American capitalism, events like the Academy Awards show just how deeply materialism has pervaded the movie industry.
'When trinkets in a celebrity's lovely earlobes are literally enough to feed a family for more than 100 years, the mouth between those earlobes ought to stay firmly closed when it comes to how obligated the rest of the country is to help the less fortunate,' wrote Joe Saunders of the Conservative Tribune.
Saunders lamented that Hollywood celebrities are always eager to voice out political opinions that 'are almost universally liberal.' These celebrities, he wrote, preach about helping poor Americans yet they tend to keep their tax bill as low as possible.
He cited a USA Today report that pegged the cheapest annual cost for feeding a family of four at $146 a week.
But he said there's nothing wrong with wealthy movie stars spending their money any way they like.
'The problem is when the rich, hypocritical celebrities of Hollywood lecture constantly about how America needs to treat the poor better while flaunting their own wealth in ways to make Midas blush,' wrote Saunders.
Please fill in your e-mail so we can share with you our top stories!