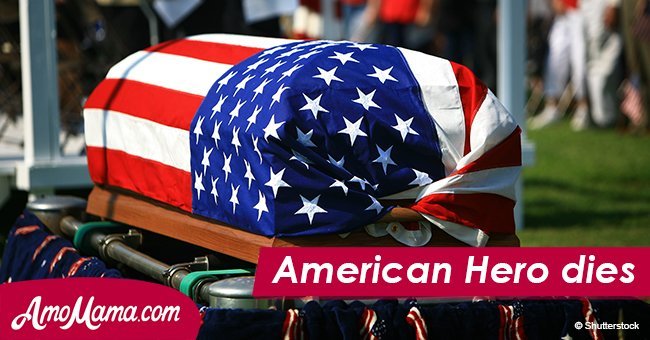 Legendary American hero, WWII veteran, passed away at the age of 95

Many people give it their best in life and end up becoming legends. But not all heroes are remembered as they deserved. Fortunately, this wasn't the case.
Floyd J. Carters, a true American hero, passed away last Friday, March 9, 2018, at the age of 95. He was a man who truly made history when it comes to representing the country that he loved.
Aside from having been an important piece in World War II, he had a very long and prestigious career in the U.S. military. He was also a police detective in New York City for quite some time, as reported by Faith Family America.
The late hero led an exceptionally full life. One of the most interesting aspects about Carter was the fact that he was one of the last of the Tuskegee Airmen, a famous all African-American unit.
The Tuskegee Airmen had to withstand a lot of prejudice in order to be able to fight for Uncle Sam as part of Army Air Corps. After WWII, Carter continued playing crucial roles in the miliary.
According to the source, he flew several transport missions in other war zones, such as Korea and Vietnam, and survived many shootouts. In his honor, the NYPD 47th Precinct, Erik Hernandez, took to Twitter to let the world know that the nation had 'lost a giant.'
The flag outside the precinct house, located in the Bronx, where Carter once worked, was flown at half-staff in his memory. He was dearly loved by his family, friends and co-workers.
As reported by Faith Family America, Carter, who became a police officer in 1953, had a pristine work ethic. That same ethic allowed him to quickly climb up the ranks to become a detective.
He was in the New York Police Department for nearly 30 years. The war hero served as a bodyguard for heads of state and even mingled with Fidel Castro and Nikita Khrushchev, according to his son, Floyd Jr.
Carter is survived by his children and grandchildren, as well as his wife, Artherine, who he met while he was training to be a pilot at the Tuskegee Institute. She used to repair airplanes in an all-female crew back then.
Please fill in your e-mail so we can share with you our top stories!