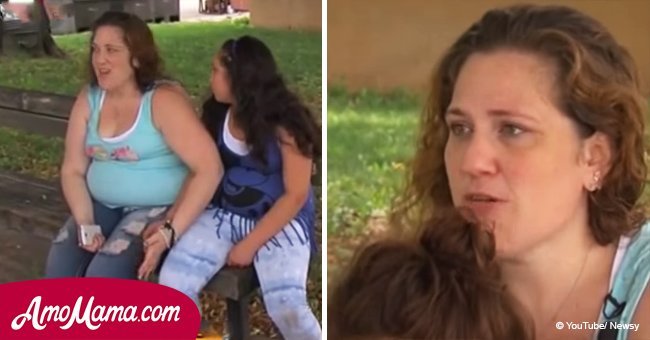 Officer arrested poor mom who lives with 6 children in her car. Then he learned the painful truth

A mother made the illegal move in a desperate attempt to provide for her family.
As reported by NTD, Sarah Robinson was caught at a local Walmart store for stealing diapers, baby wipes, and shoes.
Mark Engravalle, a Kansas police officer, was called to the scene. after learning of the families situations, he decided to help them.
The mother of 6 children had never stolen anything in her life and this time, she got caught. The family lives in a car after Sarah had lost her husband in a drowning accident many years ago.
According to KCTV5, her daughters are ages 16, 15, 12, 4, and 2-year-old twins. Her twin girls desperately needed diapers.
Sarah explained that she didn't have any diapers at the time and her twins were both full. She added that she took the diapers off of them and rinsed them out.
"I was trying to potty train them, but without a house or somewhere to go to regularly, I couldn't. So I went to Walmart and I was going to steal diapers and wipes," Sarah continued.
She was with her 12-year-old daughter as they stole the diapers, baby wipes and shoes. Then, they tried to walk out of the Walmart store, but the store manager caught them.
Police Officer Mark Engravalle was called to the scene. He said that Sarah and her daughter were both crying.
"When I asked her if she had money to purchase the items, she said, no and I noticed the girls had no shoes," Engravalle said.
The officer then bought her diapers, wipes, and shoes out of his own wallet. A father himself, Engravalle said that he thought about his children during that time.
Sarah, who was given a citation for the theft, said that what the officer did for her family was more than she could have ever asked.
Please fill in your e-mail so we can share with you our top stories!