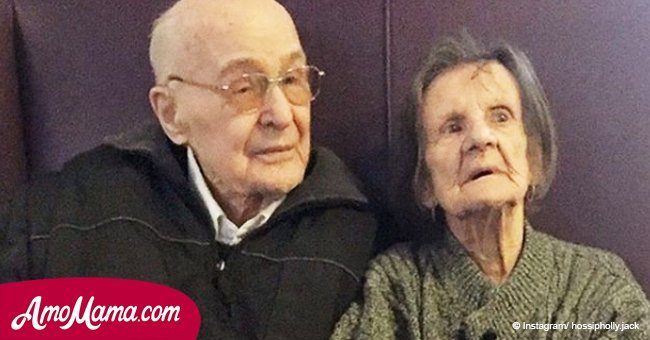 Elderly couple were married for 30 years. Now they were split by social workers

Charles and Jean McGuigan have been married since 1988. Both 92, their dream of spending their final years together has been shattered by bureaucracy.
Charles and Jean McGuigan, a 92-year-old couple who have been married for 30 years are inconsolable after social workers put them in different care homes that are three miles apart, as reported by Daily Mail.
The McGuigan's were forced to move out of their Glasgow home due to their health conditions. Jean suffers from dementia, and Charles suffers from many afflictions related to old age.
The inhumane decision of social work authorities shows next to no empathy as they are causing the couple an unnecessary extra distress by making it impossible to them to stay together in their final years.
Charles was sent to Chester Park Care Home in Kinning Park, while Jean was in turn sent to Davislea Care Home in Govan. The family is demanding Glasgow City Council to reunite them immediately.
'It is unacceptable. What sort of a society would treat a couple in their 90s in this way? It is a disgrace,' Jean's daughter Sandra Jackson expressed. The relatives of the two are pushing for Charles to join Jean at Davislea.
'Both of them are inconsolable. My mum keeps asking for her husband, and my stepdad has been in tears because he is not with her,' she shared.
Glasgow City Council's social work department has said that it is impossible for them to move Charles into Davislea, without further explanation. According to Jackson, the Davislea care home has told them they have room to accommodate Charles.
The city council gave the family the option of moving the two to a sheltered accommodation together, but this would keep Jean from receiving the proper care she is needing in her frail condition. It is an option they can't afford to accept.
A spokesperson from the city authorities declared that they wouldn't comment on individual cases and that they had the policy to try to accommodate couples together whenever they considered it 'possible and appropriate.'
Please fill in your e-mail so we can share with you our top stories!