Sounds unexpected but farting is actually good for you. And here's why
Don't be embarrassed by it. We all do it. It would be a sign of seriously bad issues not doing it. You need to learn the benefits of farting to embrace the right functioning of your body.
The taboo and embarrassment that surrounds bodily functions very often makes it difficult to talk about them. It is the case with flatulencies, as it is called the release of accumulated gas from the alimentary canal, commonly called 'farting.'
But talking about this normal and healthy phenomenon can prevent us from damaging habits and can help us mature as a society to accept that everything that our bodies do has its reasons and benefits.
Actually, flatulencies are mostly good indicators of our well-being. There is nothing to be ashamed of. On average, everybody farts about five to ten times a day, according to Medical Daily.
Remedy Daily has listed 8 surprising reasons farting is good for you, and you really should take this piece of information with you to get rid of a number of symptoms you probably didn't know were related to this bodily function.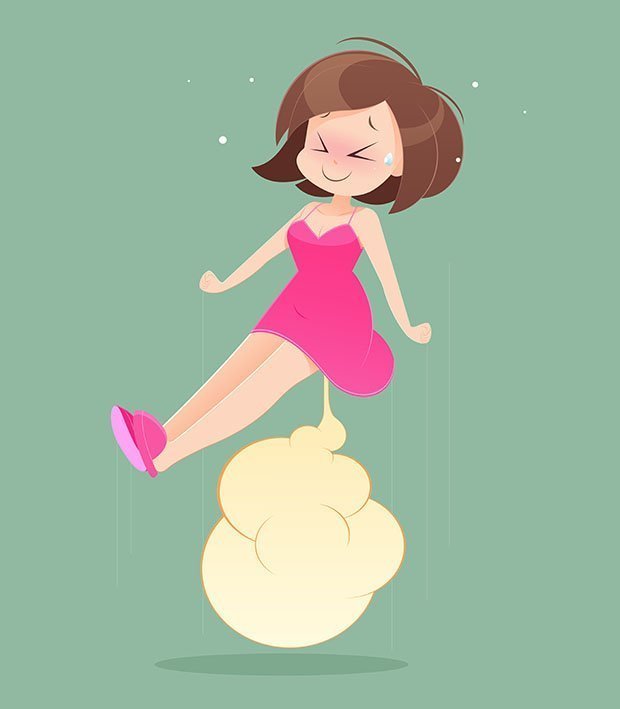 Paying attention to variations in frequency and odor of flatulencies, as well as making sure to not hold them in, are practices that everybody should incorporate to their lives, and you are just about to see why
1. It reduces bloating. An excess of gas in your gut will cause a great discomfort. The most common cause of bloating is holding farts in. Let it out and you will reduce this sensation to the minimum.
2. It will help balance your diet. Farts are a good indicator of balance or imbalance in your nutrition. According to Huffington Post, if you are experimenting with diet, paying attention to your flatulencies can tell you how is it working for you.
3. It can relieve abdominal pain. Holding the gas by force in your gut for fear of having an awkward situation can cause intestinal distention, with considerable pain. In a situation that prevents you from farting, keep massaging your belly to reduce pain.
4. Holding flatulencies in is bad for the colon. Holding it, as well as trying to manipulate the way gas is released, can also worsen hemorrhoids. The most recommendable choice is to let it come out naturally.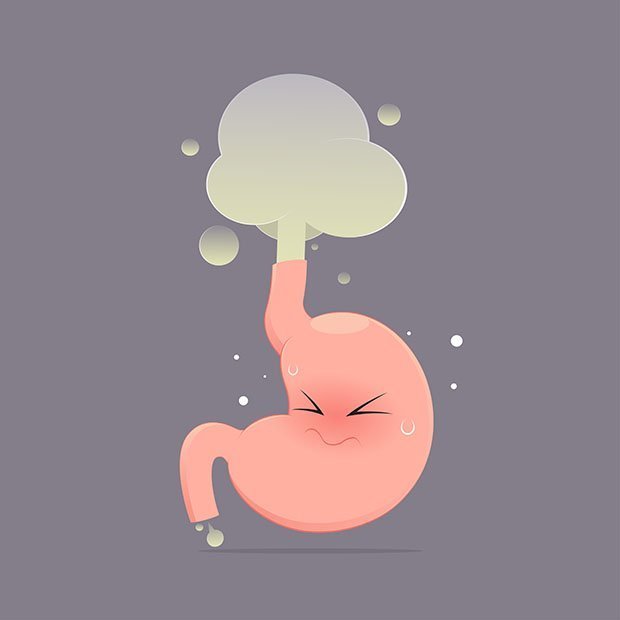 5. Inhaling it is good for you. Believe it or not, a study from the University of Exeter has determined that exposure to small amounts of hydrogen sulfide gas, produced by out guts, might prevent strokes, heart disease, and arthritis.
6. It tells us about our health. Irregularities in flatulencies can serve as early warnings for a number of health issues. If you cannot relate any changes with your diet, it would mean no harm to give your doctor a visit.
7. It can help diagnose food allergies. Allergies such as lactose intolerance and celiac disease are known to cause an increase in flatulencies, according to Medical News Today. Pay attention to the foods that make you fart more than usual.
8. It feels good. Everybody would admit that the relief one feels when letting out gas that is bothering us is a great sensation. In case you cannot release it where you are, it is worth to excuse oneself to the bathroom to quietly let it out.