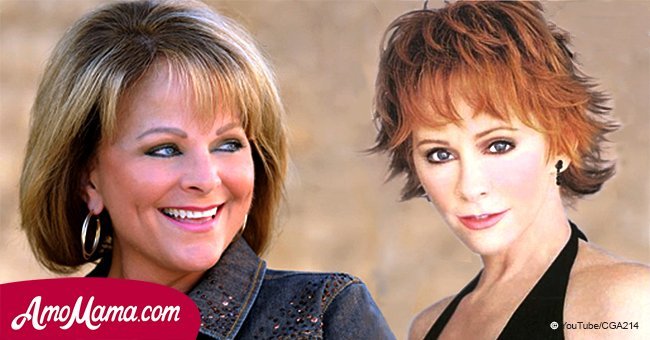 Reba McEntire performs a magnificent gospel hit with her sister, and it's a pure gold
The legendary country music icon released a new rendition of a famous gospel song with her younger sister.
Reba McEntire recently put out her own version of Sky Full Of Angels, which she sang with her sister Susie McEntire-Eaton, according to Classic Country Music.
Reba has been in the country music scene since the late 70's and has continued to show her prowess in singing ever since.
She has released a ton of hits and has garnered a lot of fans, who have stood by her side through the years.
Aside from her amazing voice, her fans also love her for her engaging personality.
Reba was born in Oklahoma into a family of music enthusiasts. Her mother was a former aspiring country music artist and she was the one who mostly taught Reba and her siblings all about music.
Eventually, Reba and two of her siblings formed a musical group and they called themselves The Singing McEntires.
The trio sang at local rodeos, as well as small-town radio stations. They even released an original song entitled The Ballad of John McEntire.
As for her rendition of Sky Full Of Angels, she thought it was only fitting for her to do a collaborative work with her younger sister.
The mixture of their voices was perfect as they both sang their hearts out with the gospel tune. It was evident on the track that the siblings have strikingly similar voices.
The song's message speaks about erasing fears and doubts by letting in the power of protection and security brought about by the "angels watching over."
Even though there have been past covers of the gospel song done by many prominent singers, the McEntires' version was very heartfelt and powerful at the same time.
Please fill in your e-mail so we can share with you our top stories!