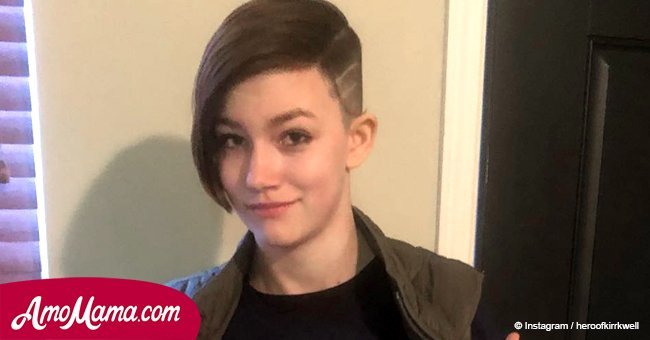 'Alaskan Bush People' Rain Brown reportedly has 'someone special' in her life
The youngest of the Brown family may have met "someone special" in her life.
The Brown family has recently been sparking conversation since they are currently filming the eighth season of Alaskan Bush People, which airs on the Discovery Network.
Aside from all the fuss regarding the latest installment of the hit-show, Inquisitr revealed that fans are mainly excited about Rain Brown, who recently hinted that she may have found love.
Radar Online reported that the young reality star shared an ambiguous message on social media.
'Sometimes all it takes is one special person, and suddenly, the world doesn't seem so bad anymore,' she wrote.
Fans have been making a conjecture that Rain might have a new significant other.
They have also expressed their joy over the fact that Rain's message seems more positive compared to her previous ones, wherein she had been expressing her thoughts amid her depression.
She talked about her depression following her mother, Ami Brown's cancer diagnosis.
Rain wrote, 'This probably speaks to a lot of you out there and I just wanted to let you know you're not alone and your feelings matter! The way you feel isn't stupid, I've struggled with a lot of depression over the last couple years.'
Aside from Rain's personal issues, she had also been involved in their family's feud.
Allegedly, Rain and her brother Gabe had been fighting with the rest of the Brown clan due to the fact that they had found it hard to accept that their mother had stage 4 cancer.
Now, Ami's cancer has been declared to be in complete remission. Since then, she had been recovering.
The network is still yet to release the date of the premiere episode airing of Alaskan Bush People season eight.
The Brown family are currently living in Washington where they are still filming for the show.
Please fill in your e-mail so we can share with you our top stories!