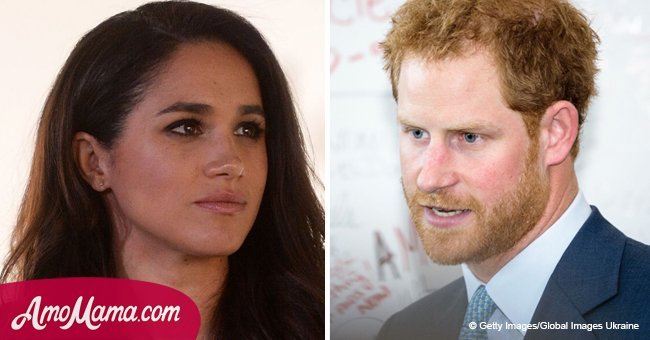 Here's why Prince Harry broke royal protocol for Meghan in their early relationship
An explosive book disclosed the manner in which Prince Harry broke several royal protocols for Markle.
Kate Nicholl detailed the early days of romance between Prince Harry and Meghan Markle, when the Royal Prince had to break several royal protocols to show his support for the American actress, reported the Inquisitr.
Nicholl's book, Harry: Life, Loss, and Love, opened up about the time when their relationship went public for the first time and how Harry reacted to the entire thing being blown out of proportion by the media.
Harry even broke the royal protocol and addressed the media telling them to 'back off' from covering the relationship between him and Markle, the source informed.
Nicholl's book further revealed that Harry was agitated by the fact that his relationship with Markle went public, although the couple did enjoy a few months of privacy.
But the news first broke when Harry was with Markle, spending time together in Toronto. The two had to rush to a friend's home to stay away from the eyes of the media. The couple watched the news about the two of them emerge from there.
Several months later, it Markle who took time off from the sets of Suits and traveled to London to spend time with Harry.
But during the short vacation, several tabloids wrote many headlines about the couple, many even bringing up inappropriate topics about Markle's physically intimate scenes in her show, Suits.
The headlines frustrated Harry, who immediately decided to address the issue. He immediately wrote a statement to the media, released officially through Kensington Palace, where he asked everyone to respect Markle's privacy.
Harry's bold decision confirmed about a serious relationship between the duo for the first time. And while Markle supported Harry's decision, she was worried about how people might react to the strong statement that he had made.
Please fill in your e-mail so we can share with you our top stories!