Blake Lively reveals throwback prom photos with boyfriend and it seems she hasn't aged since
A series of pages from her high school year book reveal her colorful life as a high school student and "class clown."
Blake Lively's rise to fame began when she was casted as high school's 'It" girl in the hit series 'Gossip Girl.' And while she successfully nailed that role to a tee, it's now been recently revealed that she was actually quite the charmer too back in her own high school in Southern California with photos from her 2005 yearbook surfacing lately.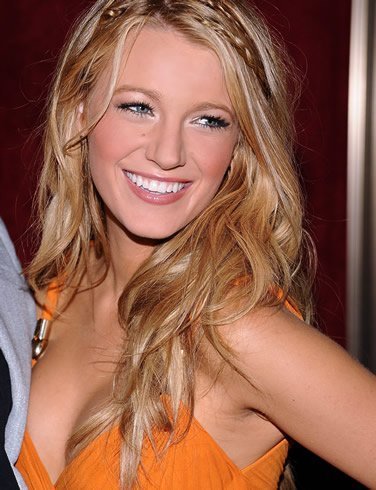 Several pages from Burbank High School's year book were apparently devoted to the blonde beauty who seemed to be the belle of the ball as well as the life of the party during her teen years.  One page was dedicated particularly to her and her boyfriend Kelly featuring a collage of photos of them together, kissing and dressing for prom. There was even a fun snap of them in a reversal of roles switching clothes during prom night. Blake was also photographed revealing her strength as she carried her football player beau in her cheerleader's uniform. 
The year book also revealed that Blake was known to be the Class Clown who enjoyed goofing around with her friends. One page was dedicated to her squad which included herself and 3 other girlfriends. 
Even her father contributed a page revealing his daughter's colorful journey to teenhood and captioned it,
"Take a look at what 17 years of In-n-Out burgers and fries, and ... Hangin' out with the likes of you!!! have done to an otherwise ... normal girl."
According to the Daily Mail, a total of seven pages were devoted to the 30-year-old superstar and her friends as they experimented with various costumes and outfits. In one photo, they all struck their best model poses on top of their cars, with Blake killing it on top of her first car, a silver Lincoln Navigator.
Blake's senior photo was definitely a surprise of sorts as it was a reminder of how much she hasn't aged since then.  Her youthful glow back then is still very evident in her today and even her long blonde locks are styled the same way. Her huge smile that resonates in her eyes is unmistakably her trademark seeing she's never lost it through the years.
Now happily married to Ryan Reynolds and the mother of their two daughters, James, 3 and Ines, 1, Blake is clearly still the "it" girl she once was. She's won the hearts of many with the roles she's played but more than that, she's become an icon of beauty, fashion and a successful family life.