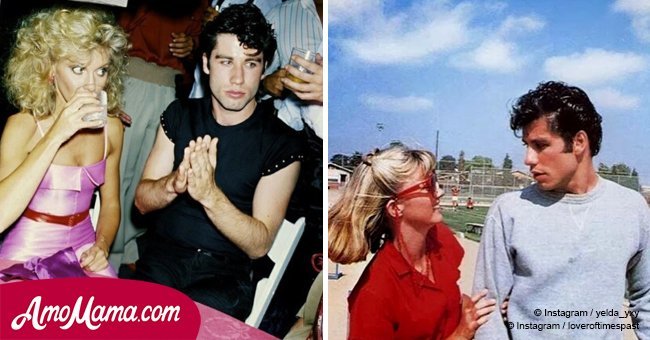 'Grease' is coming back. Mark your calendar!
The classic film is once again hitting the big screen.
Grease is set to come back on cinemas on April 2018, as revealed by Simple Most.
The hit-movie is starred by John Travolta, who played the role of Danny, and Olivia Newton-John, who was cast as Sandy.
This year marks the 40th anniversary of the movie since it first premiered in 1978.
At the time, the film became a phenomenon and was well-received by the world.
Grease is set to re-appear on cinemas for two days: on April 8 and April 11, 2018.
Three big companies teamed up to make the special screenings possible. Turner Classic Movies, Fathom Evens, and Paramount Pictures made sure that the film will be shown in more than 700 locations throughout the States.
A bonus commentary, hosted by Ben Mankiewicz, by TCM Primetime will also be shown before and after the movie.It will feature "exclusive insights" from the host about the film and its star-studded cast.
In addition, a brand new 40th anniversary Blu-ray/DVD edition of the movie will be sold in many stored starting April 24, 2018.
Talking to E! News, Tome Lucas, vice president of Fathom Events, said, "Whether you've seen it dozens of times and know the words to every song, or you're in for the rare treat of seeing it for the first time, watching 'Grease' on the big screen with an audience is an unforgettable experience that we're delighted to offer movie lovers."
People are hyped to sing-along to the songs made classic by the movie, such as Summer Nights, Greased Lightning, and You're The One That I Want.
Grease first began as a musical, which the movie was originally based on. It has been performed on many stages since its debut in 1971.
Please fill in your e-mail so we can share with you our top stories!