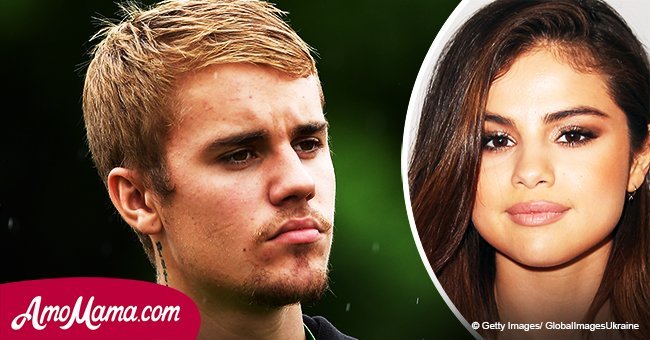 Justin Bieber confesses he's going crazy while apart from Selena amid rumors of new affair

The singer reportedly can't stop thinking about his ex and is making plans to win her back.
Justin Bieber and Selena Gomez shocked the world when they decided to cool things off in time for Justin's birthday on March 1 after rekindling their romance in October. But while Selena seems to be enjoying herself in Australia sans Justin, not much can be said about the 24-year-old hit maker who's allegedly drowning in his sorrows over their break up.
According to Hollywood Life, Justin isn't taking their break well specially after his ex-again shared a recent video from her Australian vacation seemingly enjoying the company of another man, Johnny Rays. On board a boat with friends, Selena was captured goofing around with her male pal and at one point hugging him too. Fans of Jelena couldn't help but be worried about the March 19 video as Selena appeared too close for comfort with Johnny. Her message seemed to allude to her current state as well as she wrote,
"I chose to take care of myself because I want to, not to prove anything to anyone."
This didn't appear to sit well with Justin who can't stop thinking about her, according to a source for Hollywood Life.
"Justin has Selena on the brain constantly. He is trying to drown it out by hanging with friends and doing stuff on his own time but he keeps thinking about her. He always wants to be around her, talk to her and be with her. She is like a drug for him, he just needs more and more and more."
Mindless of the other man rumored with Selena though, Justin is determined to win her back, added the source, and he's made plans for her return to LA.
"He can't wait until she is back because he wants to really wine and dine her upon her return and really kick start the relationship back up again."
To keep him busy and distract him from his all-consuming thoughts of his ex, Justin has been playing hockey and soccer with friends. Though it seemed his emotions got in the way as he fell during a soccer game on the same day Selena's video came out. A couple of days earlier, he also appeared to have broken down at the sidelines of a hockey game.
Here's hoping his broken heart will soon be eased by Selena's return and hopefully, their reconciliation.
Please fill in your e-mail so we can share with you our top stories!