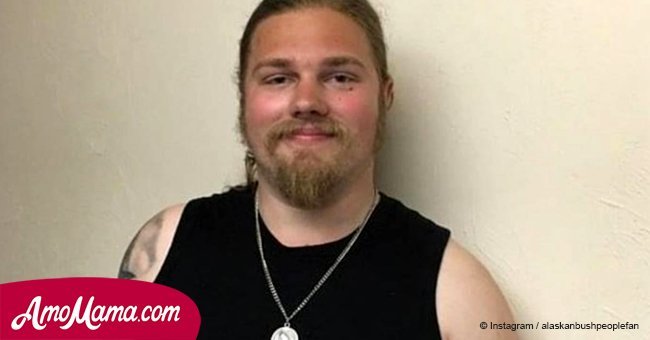 Noah Brown reportedly bans family from upcoming wedding after years of feud

The Brown black sheep has specifically told fans that his family will not be attending his wedding party.
'Alaskan Bush' estranged son Noah Brown has announced his upcoming wedding and while he invited his fans to be part of a pre-wedding celebration he and his fiancé Rhain are preparing, he specifically informed them that his family will NOT be there. This news was recently released by Radar Online.
On a Facebook page he created for the celebration which will be held on March 31 in Idaho, Noah made the announcement and invited his fans in the process. He wrote,
"Greetings, Rhain and I are hosting a celebration of our soon-to-be wedding in Coeur d'Alene, Idaho. This is an informal gathering of anybody wishing to come and be a part of our wedding story. We have seen a lot of people wishing that they could be included in our wedding and now is your chance because we want to give you all the opportunity to be there with us."
Though there was no mention of who wasn't invited in his post, he did clarify that later when he responded to a follower who asked whether his family would be attending by saying,
"Rhain and I cannot wait to see y'all guys and celebrate our wedding with everyone, but please keep in mind that the rest of my family will NOT be at the meet and greet, it is just Rhain and I trying to celebrate our soon to be wedding with our FANily."
Noah's rift with his family seems irreparable specially after he posted a quote that his father, Billy Brown mentioned in the past which seemed to throw shade at their relationship.
"Family is NOT Blood, family is made up of the people who act like family, people who treat you like family, and people who you choose as family; and when people have none of this, then Blood does not make them family…it makes them a Relative."
It's unclear whether his family will be attending the actual wedding but it would appear to be a long shot.
Meanwhile, Noah has been getting some flak lately with fans seeing his pre-wedding celebration as a form of propaganda to raise money despite his efforts to decline monetary gifts from them.
Case in point, when one fan expressed his regrets for not being able to attend the event and offered to send a cash gift instead, Noah replied,
"That is appreciated but not necessary, all that we ask for is your continued love and support."
Whether it's a sincere invitation or a money-making move, what's certain is that Noah is excited about his upcoming union and won't allow anyone, specially his family, to rain on his parade.
Please fill in your e-mail so we can share with you our top stories!