Mom makes kids walk 5 miles to school after being rude to bus driver
Bullying has become a serious epidemic, but fortunately some parents are still willing to teach their children a lesson. 
When Jenn Brown received a call from her sons' elementary school to inform her that they had been rude and disrespectful to their school bus driver, she was horribly disappointed in them. 
But rather than letting them get away with their unnecessary cruelty, she wanted to teach them a lesson, reported Shared. 
The following morning, Brown woke her sons up extra early, and warned them that they should dress warmly that day. Then, before they left the house, she informed them that since they couldn't behave on the bus, they would be walking to school. 
She handed them a sign that read: "BEING BAD AND RUDE TO OUR BUS DRIVER! MOM'S MAKIN US WALK."
Brown told her sons that they would be carrying this sign for the entire four-and-a-half-mile walk to their school.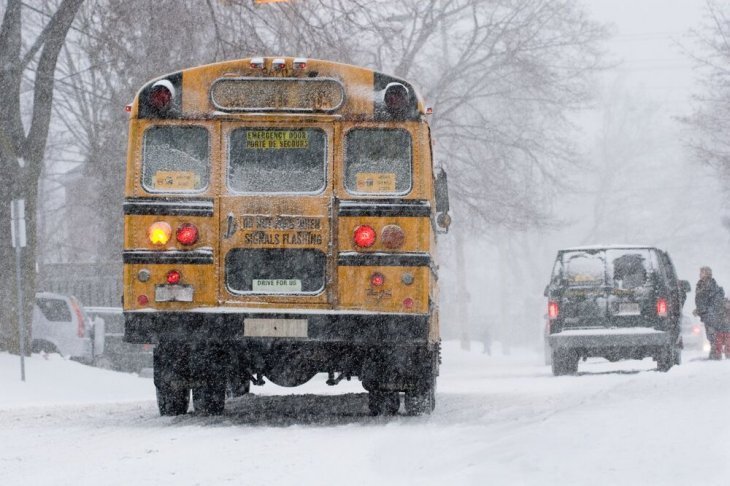 "To show them what everyday [sic] will be like for them when they get kicked off the bus!" she explained. 
The boys were highly embarassed at having to walk to school carrying the sign, but were even more humiliated when their bus driver drove past them and saw them with the sign. 
When the boys finally reached their school two hours later, it appeared as if they had learnt their lesson when it came to bullying others. 
While some have decided to criticize Brown for actually doing her job as a parent and teaching her children the consequences of their actions before it is too late, many others have applauded her for taking action. 
Her sons will certainly think twice before being unkind or disrespectful to someone else!