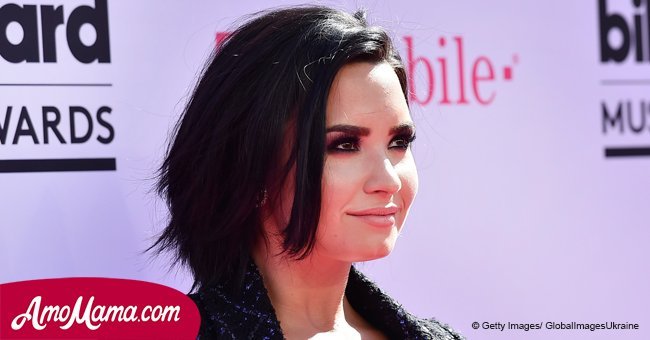 Demi Lovato, 25, reveals the scary truth that she could have died when she was 7 years old
The chart topper has commanded stages across the world yet she has battled various mental health issues during her life and one that could have caused her death.
Demi Lovato recently had a candid interview with Dr. Phil where she revealed the things she had been through. AmoMama gathered details from Daily Mail.
Demi spoke to the psychologist and opened up that she had suffered from different mental health issues—including depression, anxiety, bipolar disorder, and schizophrenia. She also admitted that she first had suicidal thoughts when she was only seven years old.
"The very first time I was suicidal was when I was seven. I had this fascination with death. I have experienced things that I have not talked about, and I don't know if I ever will talk about. But at seven, I knew that if I were to take my own life, that the pain would end."
The 25-year-old singer explained that her suicidal thoughts were triggered because of bullying. The emotional turmoil and trauma led her to other similar dark thoughts.
"It came back several times—when I was struggling with depression, my bipolar disorder."
She also revealed that there was a point her mom "was afraid to wake me up in the mornings because she didn't know if she opened the door if I would be alive or not. Because every time I cut, it got deeper and deeper."
The songwriter recently celebrated six years of sobriety but she acknowledged that it's actually easier to fight her drink and drugs issues than her eating disorder.
"I think the everlasting addiction in my life has been food. My eating disorder started when I was very young. That's something that I deal with on a daily basis. I feel I've conquered my addiction and alcoholism, where I don't even think about it anymore. But my struggles with my food issues are something that I still deal with."
But she also said that she is growing and is in "a really good place today." She has been traveling for her Tell Me You Love Me tour.
Chime in the comments and tell us what you think of Demi's mental health journey.
Please fill in your e-mail so we can share with you our top stories!