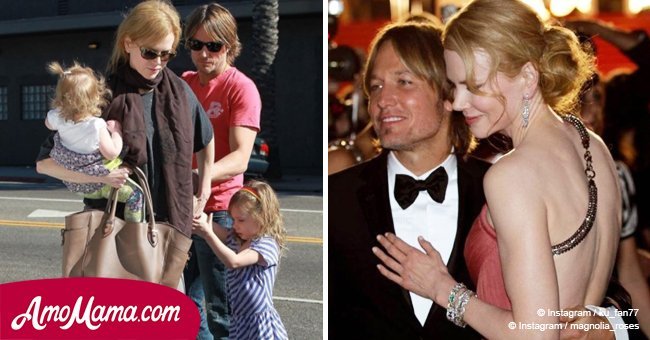 Keith Urban and Nicole Kidman's alleged divorce: where and when did it all go wrong?

Nicole Kidman and Keith Urban recently went to a boot camp in an attempt to hash through their marital problems.
The famous couple walked down the aisle on June 25, 2006. A source said their problems started four months later when Urban was booked into a rehab center in California.
As reported by Intouch Weekly, Kidman also doesn't trust Urban and tries to keep tabs on him at all times. It is starting to put strain on their marriage
The boot camp, which took place in Vermont, was Urban's idea. Kidman only agreed to go with after he threatened to leave her.
This followed after Urban reportedly spent a few nights in a Nashville Hotel. A source close to the couple said "It's become a second home for him.
While the boot camp helped them to work through some of their problems, it seems they still have a long way to go, and the possibility of divorce still looms above their heads.
Kidman promised to 'make a conscious effort' and explained that 'past relationships had damaged her.' Urban also took responsibility for the pain his drug addiction caused.
In 2015, Urban was spotted in the company of another woman, 24-year-old Kelsea Ballerini, while on tour. Kidman was furious when she saw the photos.
"I think we were two lonely people. I would probably say that two very lonely people managed to meet at a time when they could open themselves to each other."
Nicole Kidman, Meaww, March 22, 2018.
Urban feels that Kidman is taking things out of proportion and says that he has to defend himself from 'rumors of on-tour affairs with groupies and female singers.'
Kidman attended the Academy Awards on her own because of Urban's tour, while Urban was upset when Kidman got Zoe Kravitz a role on the HBO series, Big Little Lies.
Even though Zoe is like family to Kidman, Urban is scared that his wife might still have feelings for Zoe's father, Lenny Kravitz. Kidman was engaged to Lenny from 2003 to 2004.
Please fill in your e-mail so we can share with you our top stories!