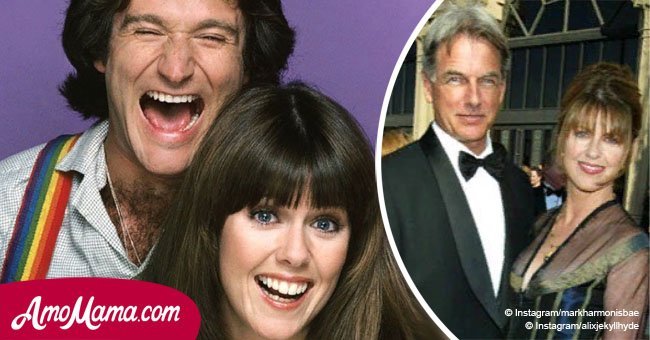 Mark Harmon's wife Pam says she was sexually assaulted by late Robin Williams on 'Mork & Mindy'
The claims have come as a shock to many of the late actor's fans.
Pop Culture reported that Robin Williams' former co-star, Pam Dawber, has alleged he committed sexual assault against her.
Robin Williams' Mork & Mindy co-star has claimed the late actor sexually assaulted her on the set in the late 1970's and early 80's.
The revelations are a part of a new biography, Robin, by New York Times journalist Dave Itzkoff. The book is slated to be released in May this year.
The 66-year-old actress played Mindy on the show.
'I mean I was flashed, humped, bumped, grabbed. I think he probably did it to a lot of people.'
Pam Dawber, Robin, May 2018.
The actress also added that 'it was so much fun.' She dismissed the incidents saying that 'it was the Seventies, after all.' She thought that Williams was a nice person and that he had a 'gigantic heart.'
Dawber said that she really loved the late actor and so did he. He had an appealing personality. He would do guileless things such grabbing her and then would run away, and he could get away with it.
Director of the hit show, Howard Storm, echoed Dawber's claims and said that the actor had clean intentions. He said that Williams thought it was funny and could even get away with murder.
Williams was suffering an addiction to cocaine while working on the show. However, he chose to remain sober for about two decades after his friend, Saturday Night Live actor John Belushi, died of an overdose.
He eventually began drinking again in the early 2000's but sought treatment for alcoholism until 2014 when he committed suicide.
The public was told after his death that the actor was diagnosed with early-stage Parkinson's disease. He did not want to reveal the information to his fans. It was later revealed that he had been misdiagnosed with the disease.
An autopsy revealed that Williams had been suffering from Dementia with Lewy bodies, a form of dementia that gets worse over a period of time.
Please fill in your e-mail so we can share with you our top stories!