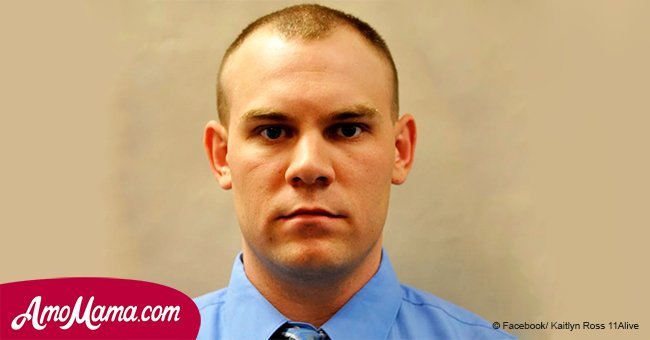 Meet the brave officer who stopped the Maryland school shooter. Honoring a hero
The officer who fired at the armed suspect to stop further shootings at a school has been identified.
The brave officer who stopped the Maryland school shooter, Austin Wyatt, past Tuesday, March 20, 2018, has now been identified as Blaine Gaskill, a veteran sheriff's deputy who has also had SWAT training.
According to NY Post, The 34-year-old Blaine Gaskill had been St. Mary's County sheriff's deputy for six years and worked as a school resource officer at Great Mills High School since August last year.
He stopped Wyatt who shot a 16-year-old female student with whom he had had a prior relationship and also injured another 14-year-old male student.
The source informed that Gaskill and Wyatt fired a shot at exactly the same time and it wasn't sure if the shooter committed a suicide or was killed by the officer's bullet. The shooter ultimately died during treatment at a hospital.
According to Sheriff Tim Cameron, Officer Gaskill's intervention helped prevent further deaths or injuries. "He had to cover significant ground," the source quoted Cameron as stating. "The premise is simple: You go to the sound of gunfire."
Meanwhile, it was further confirmed that it was not the first time that Gaskill had encountered armed suspects. The online source informed that in July 2016, he had come face to face with a man with a pistol after receiving a distress call near to Great Mills High School.
A footage from his body camera revealed Gaskill shouting at the shooter to drop his gun. At first, the man is seen refusing to obey the orders. However, he eventually obliges and is then subsequently arrested by Gaskill. No shots were fired that day, the source wrote.
The man was charged with first-degree assault and the use of a firearm in the commission of the crime of violence.
With his heroics, Gaskill has become only the second resource officer in history to stop an active shooter ever since Columbine massacre in 1999.
Please fill in your e-mail so we can share with you our top stories!