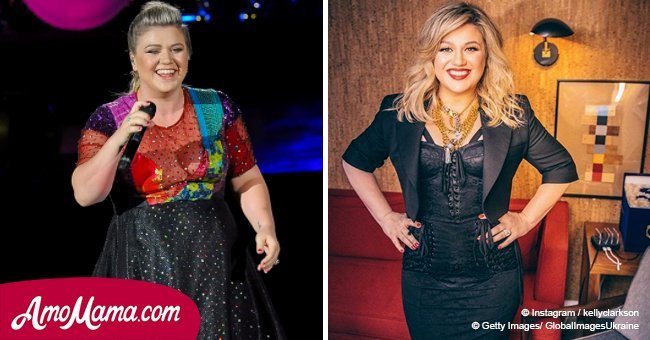 Here's how Kelly Clarkson lost 20lbs, according to a report
Although her personality and charisma are her main weapons for surprising the show's fanbase, she is making more improvements than many people think.
Kelly Clarkson is constantly shocking fans since joining the coaching panel on The Voice earlier this year, and according to Inquisitr, it's more than her 'bubbly energy and sassy remarks.'
According to OK! Magazine, the former American Idol winner recently lost around 20 pounds, also claiming that she's very excited about her new body.
New reports stated that Clarkson is currently eating a lot healthier than before and is still enjoying all the food she loves, but with healthier choices.
It seems like Clarkson's weight loss is due to her efforts into cutting out soda and processed foods, as she's also gaining new skills in the process.
Source: Getty Images
The same outlet explained that she's learning how to prepare 'healthier versions of her favorite Southern dishes so she can still enjoy the food she loves.'
They claim that her secret to losing that many pounds include a lot of portion control, which supposedly raised her energy levels.
The new The Voice coach, who has two children, is still enjoying the same meals but now, she's eating 'only half of what's on her plate, saving the rest for lunch the next day,' OK! Magazine explained.
Although Clarkson hasn't confirmed the amount of weight she's allegedly lost, the star opened up about her weight multiple times in the past.
"When I was really skinny I wanted to kill myself. I was miserable, like inside and out, for four years of my life. But no one cared because aesthetically you make sense," the singer explained to Attitude in 2017.
She appears as a coach on The Voice Season 14 accompanying Blake Shelton, Adam Levine, and Alicia Keys on Monday and Tuesday nights on NBC.
Please fill in your e-mail so we can share with you our top stories!