Magic Johnson's son EJ raises eyebrows as he steps out in black see-through dress and fur cape
- EJ Johnson has been breaking gender stereotypes since he decided that it was time for him to embrace who he really is and stopped caring about people's opinions in his life.
- He's the son of NBA legend Magic Johnson, and his family has already they support the young man and his lifestyle as long as he's happy and not hurting anyone.
AmoMama was lurking around 'Rich Kids of Beverly Hills' star, EJ Johnson's Instagram account to see what new look he has been flaunting these days as he loves to cause a stir among people on social media with his daring outfits.
The 25-years-old socialite and fashionista knows how to make heads turn wherever he goes, and he's unashamed about his style, often showing off skin, wearing make-up, dresses, skirts and defying gender stereotypes in general.
He was outed as a gay man by TMZ in 2013, and instead of denying the rumors and hiding his true self, he decided to come forward and accept publicly his sexual orientation, which led many people to wonder about his dad's opinion on the matter.
Magic, who found out he was HIV positive while his wife, Cookie Johnson, was pregnant with EJ, stated on the Ellen show that he was fully behind his son's decision to come out and he loved him and respected him no matter what.
EJ went through a gastric sleeve surgery in order to lose weight in 2014, and last year he had already loss  180lbs.
So, now that he' s completely confident in his body, he has been flaunting his slim figure with some bold fashion choices that always keep people talking about him.
He told People last year that after his transformation:
'My style has changed drastically. I'm always scantily clad or showing skin and wearing bodycon stuff. This is the way I've always wanted to dress and I can pretty much fit into anything I want — I am just having literally a ball. Walking outside is so exciting for me now.'
He recently went out wearing a strapped black see-through dress that put his legs and cleavage on display and that he paired up with a luxurious fur to give it his signature fabulous touch; he wore a smoky eye make-up and a pearl necklace as he stepped in front of the cameras.
EJ has become an inspiration for many young people out there who are afraid to embrace their true selves and are struggling with the 'what will people think of me?' concept that society has ingrained in our minds.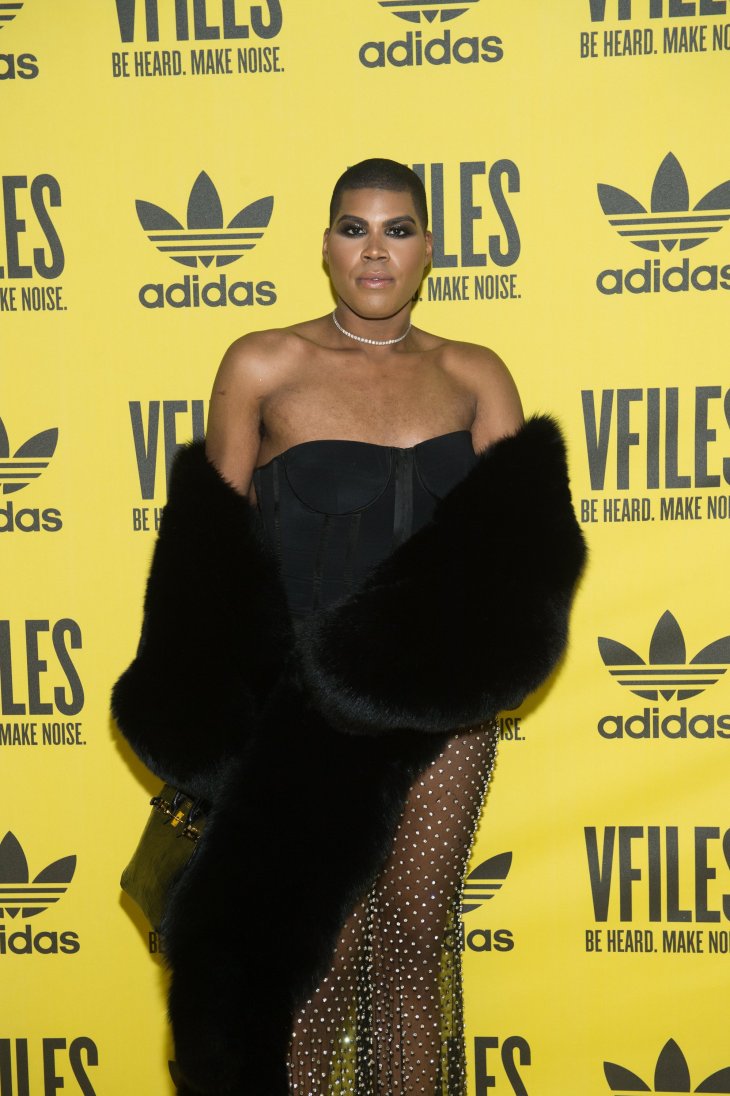 We're glad that EJ is enjoying his life and living as he pleases because, after all, his style and fashion choices are nobody's business. 
Do you think EJ rocked that outfit?