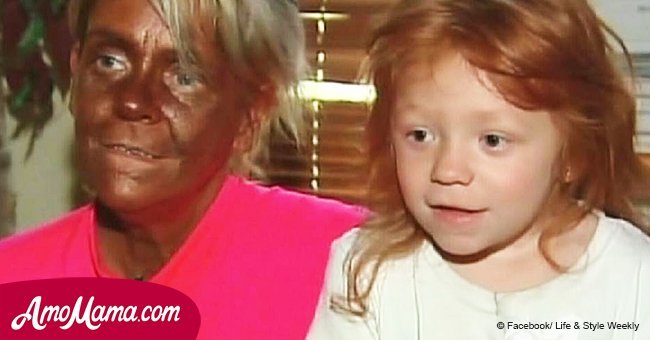 Woman almost lost her child due to her addiction. But 'Tan Mom' looks different now
She has had many transformations, but this could be for the better.
Shared reported that the 'Tan Mom,' Patricia Krentcil, is a changed woman now and looks different today.
The deep-bronze complexion earned her the nickname, 'Tan Mom.' Patricia Krentcil became a household name in 2012 when news about her extreme addiction broke.
She was addicted to tanning but the controversy rose after media reported that her five-year-old daughter was found with burns all over her body.
News emerged later that Krentcil took the little girl on a tanning session. It was claimed that she broke a few rules – New Hersey does not allow children under 14 to use tanning beds.
She was then arrested but was let off as the jury found her not guilty. They did not find enough evidence to support the charges against her.
The New Jersey mother gave up tanning after an intervention by her family over the last five years.
From music to an adult movie, where she made a cameo, to promoting a skin-care book, she has kept her fame alive by being part of various projects.
She then had a brief stint in a rehabilitation center for alcohol abuse about a year after the child endangerment charges against her were dropped.
Besides, she has had some incidents she would want to forget, including drunken red carpet appearances, a second stint in rehab and a divorce from her husband, Richard.
Reports suggest that the 50-year-old is getting her life back on track after she has toned down on her tanning addiction.
Speaking to Howard Stern on his show earlier this month, Krentcil told listeners that she was gearing up for a major life change. She revealed that she "might be moving to Dallas" with someone she met at a party and is currently dating.
She only described him as a "NASA stockbroker, Fortune 500."
Life and Style Magazine's latest photos show the former tanning addict's transformed self. She now appears to be doing well.
Krentcil is now part of The Howard Stern Show Wack Packers, an unusual group of people who contribute to programming with their comical quips.
Please fill in your e-mail so we can share with you our top stories!