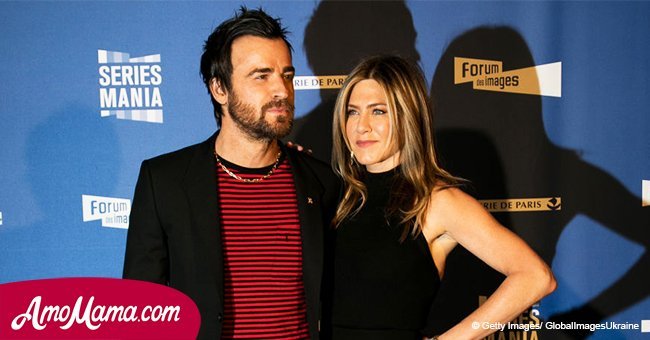 Jennifer Aniston reportedly astounded by Justin Theroux's weird beauty products divorce demand
The couple seemed to have split amicably, but now there is something that is causing sparks to fly between them.
Jennifer Aniston and Justin Theroux announced in a joint statement that they would be divorcing early in 2018, but that they would be remaining friends as they had been before they became a couple.
But as reported by New Idea, this may no longer be the case. Theroux is apparently demanding the return of his $50,000 worth in beauty products that he left at Aniston's Bel Air, Los Angeles, mansion.
It is completely normal for divorcing couples to argue about the distribution of property, other assets, and the custody of their children. But this seems to be a uniquely Hollywood "custody" battle that Aniston and Theroux have gotten caught up in.
Theroux has requested that his ex-wife mail his excessive amounts of beauty products to him in New York City.
Apparently, it's not the first time the former couple has argued over such things. While they were married, sources close to the couple claim that Aniston would regularly complain that her husband had more time in front of the mirror than she did.
Aniston herself admitted that she had a hard time keeping her many beauty products to herself when Theroux was in the house.
"He steals my shampoo, my hair paste... whatever product I put on my face," she once said of Theroux.
But while that may once have been funny to her, she no longer feels that way after her ex-husband made his demands following their divorce.
"Jen is furious that her ex seems to care more about his hair and skin care regimen than their marriage falling apart," an unnamed source told New Idea. "Demanding his beauty products back is a bit too much for Jen to handle right now. She's incredibly hurt."
The couple themselves have not publicly shared their grievances following the split.
Please fill in your e-mail so we can share with you our top stories!