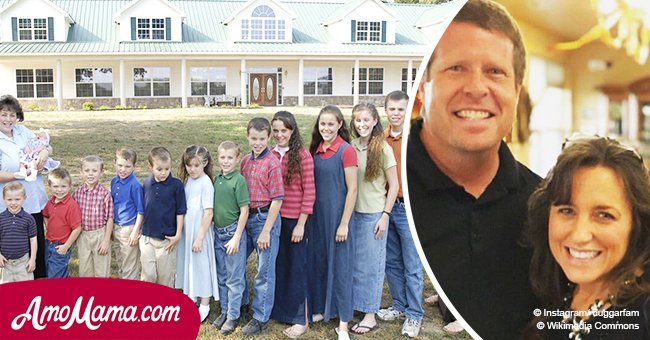 Duggars are accused of 'only having sex for the purpose of making babies'
The religious reality family is yet again attacked on social media for their strict regulations regarding pregnancy and physical intimacy.
The Duggar family has been criticized by fans on social media for their surprising habit of procreating immediately after the marriage. According to In Touch Weekly, several fans are questioning if they become physically intimate only for the sake of having babies.
The source informed that the fans are calling the strictly religious family as 'baby breeders' because of the number of offspring Duggars have. It is believed that the Duggars do not believe in using birth control which has led them to have '19 kids and counting.'
The recent criticisms and sharp remark on the family tradition emerged when Jim Bob and Michelle Duggar took to Facebook to post their photo taken alongside daughter Joy-Anna and her husband, Austin Forsyth.
Joy-Anna and Forsyth recently became the first-time parents with a baby boy, Gideon, and the Duggars' official Facebook account celebrated this fact with a caption.
It read: 'This time last year, these two were engaged and we started wedding planning! Now, they are happily married with a precious son!'
Following the Facebook post, a fan, Susy Druze, quickly stepped in to comment about the Duggars' opinion on physical intimacy.
She also questioned if the Duggar girls ever wanted to do anything besides have babies - such as go traveling or meet other people without the presence of the 'controlling' husbands and parents.
Druze was referring to the tendency of Duggar girls to get pregnant immediately after their marriage. While Joy-Anna sparked controversy about getting pregnant even before getting married, Jinger was labeled a 'wild-child' for waiting for the longest to get pregnant.
The source even quoted a fan as pointing out in the comment, 'I don't think these kids are allowed to have wants outside of what they have been brainwashed to want.'
The Duggars have not answered to any of these criticisms from the fans as of yet.
Please fill in your e-mail so we can share with you our top stories!