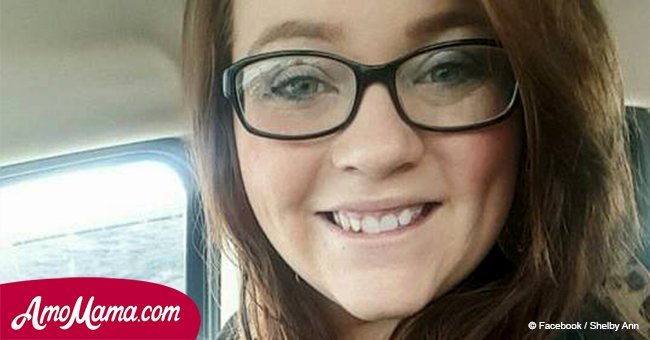 Heroic mother dies in house fire right after she tossed her newborn from a second-story window
This 21-year-old mother is a hero.
Shared reported a story of a brave mother from Wyoming, Illinois, who saved her child minutes before her own death.
Shelby Ann will be remembered as a hero forever. Her quick thinking saved the life of her 12-day-old baby when a fire engulfed her home.
Firefighters rushed to put out a house fire after they received a call at 10.30 a.m. on January 30. Unfortunately, they could not save Shelby who was already deceased in a second-story bedroom when they arrived.
Carbon monoxide intoxication caused her death. But they did not find her baby inside the house.
No one exactly knew how much time passed between when Shelby learned the home was on fire and when she saved the life of her infant baby. The young mother shared the home with her mother.
Rescuers found the baby girl, Keana Davis, on top of a pile of debris. A second-floor window was broken that lead the investigators to conclude that the baby had been dropped from there.
The little girl had a minor burn and was released in a short time from the hospital. Her mother had the presence of mind to quickly strap the baby into the car seat.
Ed Foglesonger, Chief of the Wyoming-Speer Fire Protection District, said, "It's just incredible that she was able to pull her thoughts together to save her baby. I'd say it's nothing short of a miracle the way it ended up."
The community, including longtime friend Stacy Unhold, is mourning the loss of a woman whose only dream, they say, was to be a mother.
Members interviewed by the local media recall the young mother's greatest joy was motherhood. Her aunt, Kathy Carter, said that Shelby was proud of her "beautiful baby girl."
As family and friends mourn the loss of the woman, a GoFundMe page has been set up to help the Carter family to care for its newest member. The page organizer said that there has been an overwhelming outpouring of support.
The investigation into the cause of the fire continues, though there is no doubt that Shelby saved the life of her baby over her own.
Please fill in your e-mail so we can share with you our top stories!