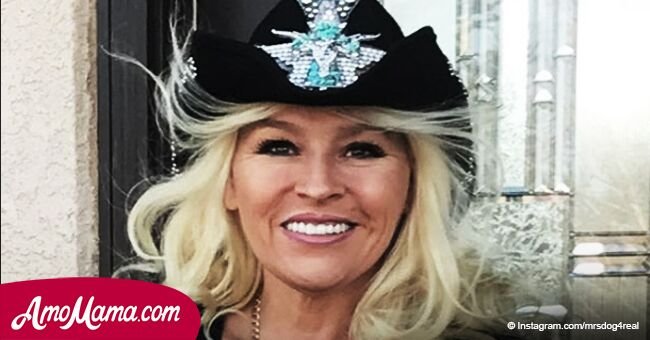 Beth Chapman shares an adorable photo of her husband Dog the Bounty Hunter with their grandson
Dakota Chapman, born March 24, 1995, in Hawaii to Leland Chapman is growing up fast and his grandmother, Beth Chapman is not missing any of it. She took to Instagram to wish her grandson a happy birthday in a post that received over 18,000 likes.
Dakota, also known as Dakota Dog, made his first appearance on Dog and Beth: On the Hunt on CMT in 2013. Although he grew up in the bounty hunting business, he had to earn his designation of Certified Bail Agent from the national bail association, Professional Bail Agents of the United States (PBUS). He has been working in the family offices since he was a young boy and got to participate in several of the escapades with the rest of the Dog family.
As his photos show, Dakota keeps fit as the rest of the family so as to keep up with the hunts. How does he keep his body so buff? Being an islander, swimming and surfing came naturally to this young bail agent and he also loves fishing and biking. His Instagram profile tells of a person who loves music, a fact evidenced by the numerous artists he markets to his 70,000+ followers. Dakota plays the guitar too and he says he is in his most peaceful state when playing.
Happy belated birthday, Dakota Dog!
Talk to us in comments.
Please fill in your e-mail so we can share with you our top stories!