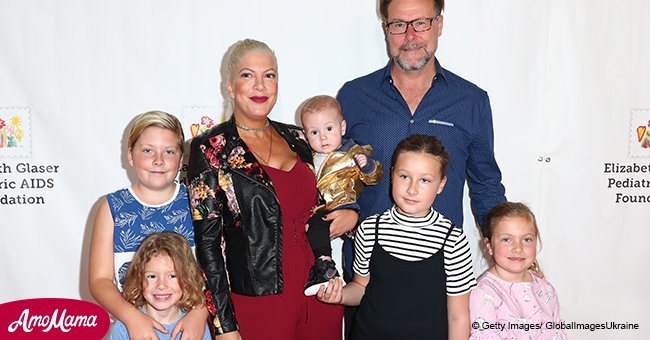 Tori Spelling allegedly makes kids work so they can go to college after recent financial issues
By now, the world knows of Tori Spelling's financial woes especially following the drama that took place a few weeks ago. In a new twist, the reality star's daughter, Stella McDermott, is already working to save up for college as per Radar.
Spellings' eldest daughter recently opened an Instagram account called "Stylish Slime By Stella" in which she sells colorful and glittery slime for an affordable price. This business idea comes only weeks after it was established that the couple has been fighting over money. None of them has a stable income and so now they seem to be taking it out of each other.
Even though the couple played the incidence that took place in their LA home down by going out for meals as a family and displaying affection on camera, it is clear from emerging photos that they are still struggling. Spelling announced recently she would be going back to work with Jennie Garth in a 90210 reboot because she "really needs the money," a source close to her said. An insider told Radar that "Jennie is really doing it just to help her." Well, that is what friends are for.
What do you think of the youngster's business idea? Is anyone ever too young to start a business? Let us hear your thoughts in comments.
Please fill in your e-mail so we can share with you our top stories!