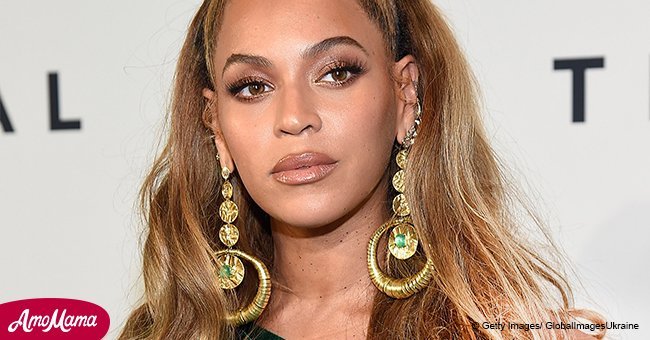 Beyonce was reportedly punched by another celebrity at a recent party
Actress Tiffany Haddish churned out news that would become one of the most outrageous celebrity mysteries and it involved Queen Bey.
She recently revealed that an actress bit Beyonce's face at a party that she went to and social media went crazy making wild guesses on who the culprit could be. Hollywood Life gives us the details on this.
The 38-year-old comedienne shocked Beyonce fans as she divulged in an interview with GQ Magazine that an unnamed actress hit on music mogul and rapper Jay-Z and even bit his wife Beyonce's face at a party they all attended.
It just took seconds for fans and netizens to go on Twitter to make interesting guesses on who it was. Leading the theory train was 32-year-old model Chrissy Teigen. She posted:
"I cannot leave this planet without knowing who bit Beyonce in the face."
She then added, "I can only think of one person who would do this, but I cannot say but she….is the worst."
Another person hilariously posted a photo of Beyonce and Jay-Z's daughter, 6-year-old Blue Ivy, and wrote: "The whole 'actress bit Beyoncé' is a coverup. There's only one human on earth who would have the audacity to harm Beyoncé that Beyoncé would defend. #WhoBitBeyonce"
Soon, it became viral and amusing memes started circulating, including one that read: "American Crime Story: Who bit Beyonce?" Other users took it a bit seriously and had legit answers and named various actresses.
One user tweeted: "#WhoBitBeyonce I have my bets on Jennifer Lawrence. She's the worst and Hollywood knows it." Another one said it could Girls actress Lena Dunham or Abbey Lee Miller. Other guesses included Nicki Minaj, Sanaa Lathan, and Gwyneth Paltrow.
For sure, fans are dying to know but Beyonce has yet to comment on it, if she will ever respond to the claims.
Comment down below and let us know who your guess is on who bit the powerful singer!
Please fill in your e-mail so we can share with you our top stories!