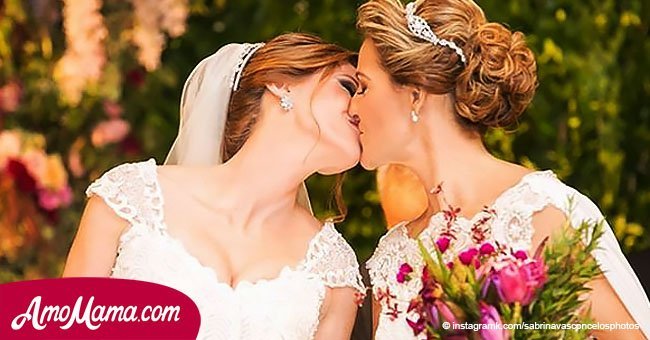 Details of the first gay wedding in the super-luxurious Copacabana Hotel are amazing
They say that most girls dream of the perfect wedding and the one these two hosted was, without any doubt, a dream wedding.
The Copacabana Palace became the perfect scenario to host the first gay marriage in their whole 95 years of history.
According to Vix, the wedding was a Jewish ceremony, with one of the most renowned interior designers, Leonardo Araujo, involved in the project.
The designer was brilliant when he transformed the famous hotel's salons into a beautiful garden for the brides and their guests.
The ceiling was full of decorative lighting, with floral arrangements on top of many pieces, with soft colors on top of glass-looking seats and tables.
The central table was a spectacular piece featuring an astonishing floral arrangement and it shined due to its luxurious silverware.
All the containing walls stole the show just because they were authentic pieces of gardening, as they were covered with English ivy.
Instead of using a normal red carpet, the brides walked over a spectacular mirror-like path, which was meant to cause the illusion of a lake reflecting the whole place.
Right in the middle of the room, a gigantic tree covered beautiful chandeliers and more decorative lighting fittings in the ceiling.
Regina Rodrigues was the one who made the giant cake, as she decorated its six levels. Before the cake, the guests enjoyed different Portuguese sweets.
And that's how the first gay marriage on Copacabana Palace looked like, filled with luxury and glamour. That day, doors were open for a same-sex couple to celebrate love the right way.
Please fill in your e-mail so we can share with you our top stories!