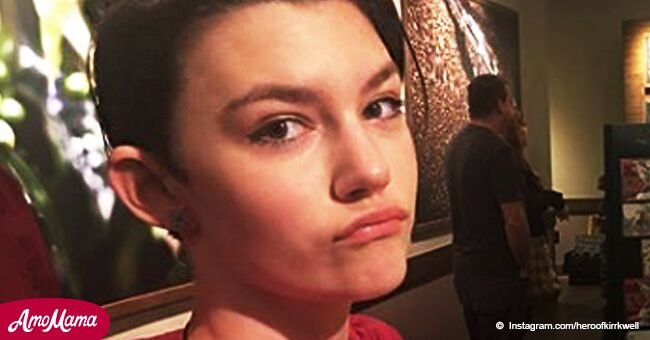 Rain Brown from 'Alaska Bush Family' mourns the death of a close family member
Rain Brown of the Alaskan Bush Family posted about a loss to the family – they have lost their beloved cat, Chipmunk Cheeks. The 15-year-old Discovery star said that they were all together before the tragedy, according on Radar, and it was so sad but she got to say goodbye. The white and gray haired cat has been part of the family for long and hence the emotional posting.
"You will be missed dear. We rarely get to say goodbye to our loved ones before they go, but I'm glad I got to pet and hold you one last time before I opened the door to let you into heaven. I know you're still with me protecting me, and loving me when I'm sad."
Fans wanted to know what happened to the cat and Rain said it was run over, sadly. On her post, she talked about sadness, which could be in reference to her battle with depression. The teen admitted a while ago that she battled with this mental health concern when her mom, Ami Brown, was hospitalized and fighting for her life. Her Instagram posts have been much happier since Ami was discharged, and she also hinted a while ago that she could be in love.
The Bush family moved to LA from Alaska for Ami's cancer treatment and then moved to a lakeside mansion in Seattle for her recovery. There has been an apparent tiff between one of the family's sons, Noah and the rest of the family but information on that has been scanty.
May the little pet rest in peace. Talk to us in comments.
Please fill in your e-mail so we can share with you our top stories!