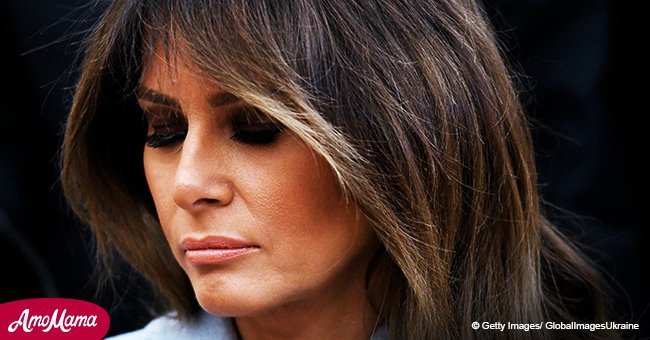 Melania Trump is reportedly very unhappy after all the infidelity rumors about her husband emerge
The First Lady of the United States is apparently more unhappy than ever in her marriage to President Donald Trump. Did it have something to do with the alleged cheating scandals?
News has it that she never got over the scandals and is planning to get far away from the president. AmoMama has the scoop from Hollywood Life.
Melania Trump, 47, desires to reportedly get away from her husband and the unhappy life they have. The cheating scandals may have taken its toll on the mother of one.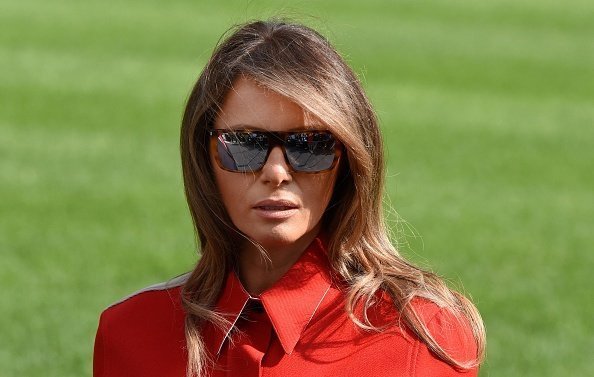 Source: Getty images/GlobalimagesUkraine
Source: Getty images/GlobalimagesUkraine
Porn star Stormy Daniels and former Playboy Playmate of the Year Karen McDougal have alleged that the president had an affair with each of them in 2006, which is right after Melania gave birth to their only child.
Apparently, the humiliation is too much to take for the Slovenian beauty. An insider told US Weekly that she is just miserable.
"She is very, very unhappy with her life. If she could, she would get away from Donald and just be with her son."
The First Lady is supposedly enjoying a spring break at Mar-a-Lago while working on future projects and is also focused on being a mom or so says her spokeswoman. But US Weekly claims that there is another reason she got away from Washington D.C. to spend alone time at the Trumps' private Florida estate.
She is humiliated that "all eyes are on her relationship with her husband. It's not an easy time for her." Melania has not been seen since the 60 Minutes interview of Stormy, which aired on March 25. Prior to that, Karen was also interviewed by Anderson Cooper.
The confessions and bombshell revelations that they disclosed in their interviews are totally humiliating and damaging for Trump and Melania had to be dragged into this mess. It's not a surprise that she just wants to chill out in Florida, away from her husband.
Tell us what you think of Melania and her current situation in the comments!
Please fill in your e-mail so we can share with you our top stories!