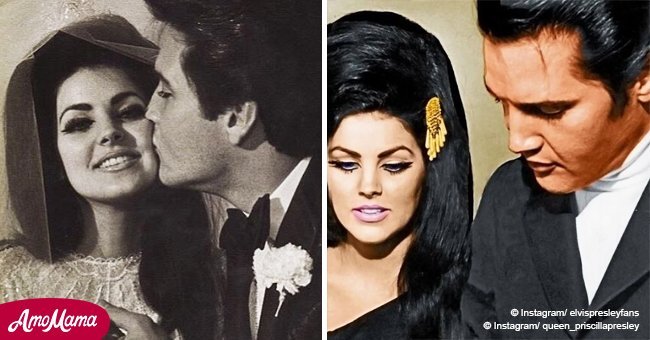 Priscilla Presley opens up about marriage with Elvis: it 'was very important to him'
The 72-year-old recalled her memories of being married to the one and only King of Rock and Roll.
Priscilla Presley is very well-known for being the former wife of the late Elvis Presley. She recently talked about what it was like to be married to him in an interview.
Fox News shared that Priscilla was only 14 years old when she first met the iconic musician. She revealed that Elvis had always been a gentleman to her from the first time day met until his last days.
Priscilla talked all about it recently to the New York Post during a lunch for HBO's Elvis Presley: The Searcher.
"Elvis Presley was very, very respectful to me in every single way. Our marriage was very important to him, and he was a very moral human being. He was very religious," she confidently said.
She continued by saying that her parents would never have given them their blessing if Elvis had not reassured them that nothing would ever happen.
Priscilla said that he had kept his word.
Later on, she went on to talk about Elvis' addiction to prescription drugs, as well as his last few days.
She recalled that it was a difficult period for her and the rest of Elvis' family and close friends.
Priscilla said that they did not expect everything to go downhill, but she admitted that they were all aware that the singer was going down a dark path.
She also talked about how people have asked her time and time again why she and the rest of Elvis' inner circle did not do anything to stop his addiction.
Priscilla clarified and insisted that it wasn't true. She said they all tried to make him see the truth, which was his life was taking a different turn.
Although, Priscilla was sure of one thing. She said, "You did not tell Elvis Presley what to do. You did not. I mean, you'd be out of there faster than a scratched cat. They would try and no way. He knew what he was doing."
Please fill in your e-mail so we can share with you our top stories!