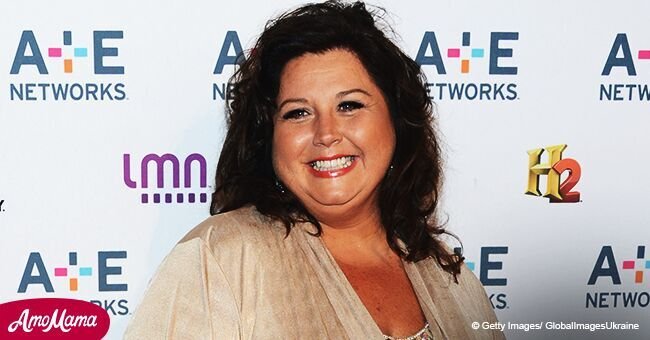 Abby Lee Miller shows off drastic weight loss at church service after her release from prison
Abby Lee Miller seems to be looking good after her stint at prison. Now that she is back in the outside world, she has shown a much slimmer figure while celebrating the Easter season with her loved ones last April 1.
The 'Dance Moms' alumni was seen smiling at cameras and even flashing a thumbs up as she arrived in a Sunday church service in LA with her family.
Abby, 51, donned a sequinned top over a pair of black pants. She accessorised her look with a pair of loafers, large hoop earrings, and a few rings on her fingers.
Miller was released from a federal prison in California last Tuesday, March 27, after serving eight months for a bankruptcy fraud.
Now, she is expected to continue following strict rules as she lives in a halfway house.
According to the reality TV star's court documents that were obtained by Us Weekly, Abby Lee Miller cannot unlawfully use controlled substances, and is required to submit one drug test within 15 days of her release, in addition to at least two more tests after that.
She is also required to report to a probation officer, cannot possess a firearm, and cannot communicate with anyone she knows to be engaged in any criminal activity, among many other conditions.
Abby is said to have lost about 100 pounds during her time in prison. She was indicted in 2015 after she attempted to hide almost $775,000 income from 'Dance Moms', her own spinoff 'Abby's Ultimate Dance Competition', and other projects.
The dance instructor pleaded guilty to bankruptcy fraud in 2016, and was then sentenced to 366 days in prison. She was also ordered to pay a $40,000 fine and a $120,000 judgement.
Miller previously told a source that she would like to get back to work immediately after released from prison.
"I hope to come out and have a new TV show, a scripted show that I've created. You know, a teenage show where 'Dance Moms' leaves off, what would happen next - because I know what should happen next."
However, now that she's actually already been released, she is still adjusting to life outside prison. Last Wednesday, March 29, just two days after being released, she enjoyed a relaxing afternoon at a local nail salon, marking her first time in the public since her release.
Please fill in your e-mail so we can share with you our top stories!