Nikki Bella is seen gazing into her beau's eyes while wearing a skintight mini-dress
The engaged couple put their love on display as they packed on the PDA during the premiere of John Cena's film. 
Nikki Bella made sure her fiancé John Cena's eyes stayed on her when she escorted him to the premiere of his film on Tuesday.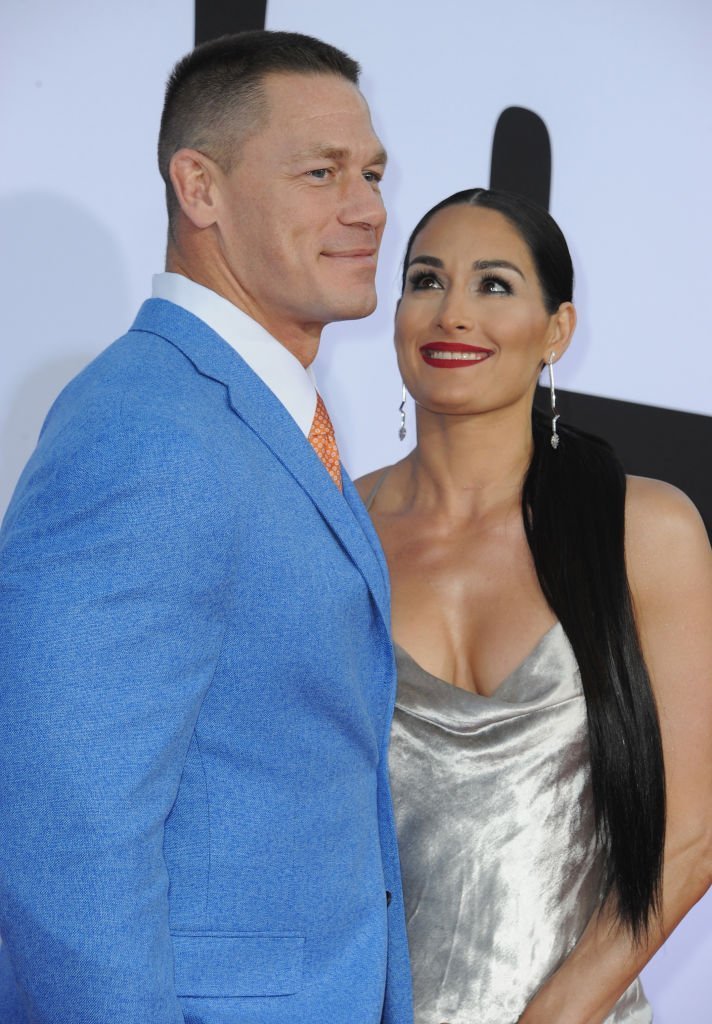 Looking hot and sexy in a skintight silver mini dress, she hooked her arm around her man as they walked into the Regency Village Theatre in LA's Westwood neighborhood to screen the film 'Blockers.' The 34-year-old 'WWE Diva' star's slinky dress showcased her curves and left little to the imagination with a sliver of skin peeping between her grey thigh-high suede boots and the hem of her short dress.  Her cleavage was also highlighted by the deep neckline of her shimmery outfit as she sleekly parted her hair in the middle and tied it in a ponytail tossed over one shoulder. 
Nikki couldn't help but gaze into the eyes of her dashing husband-to-be who wore a baby blue jacket complemented with an orange tie and navy blue slacks.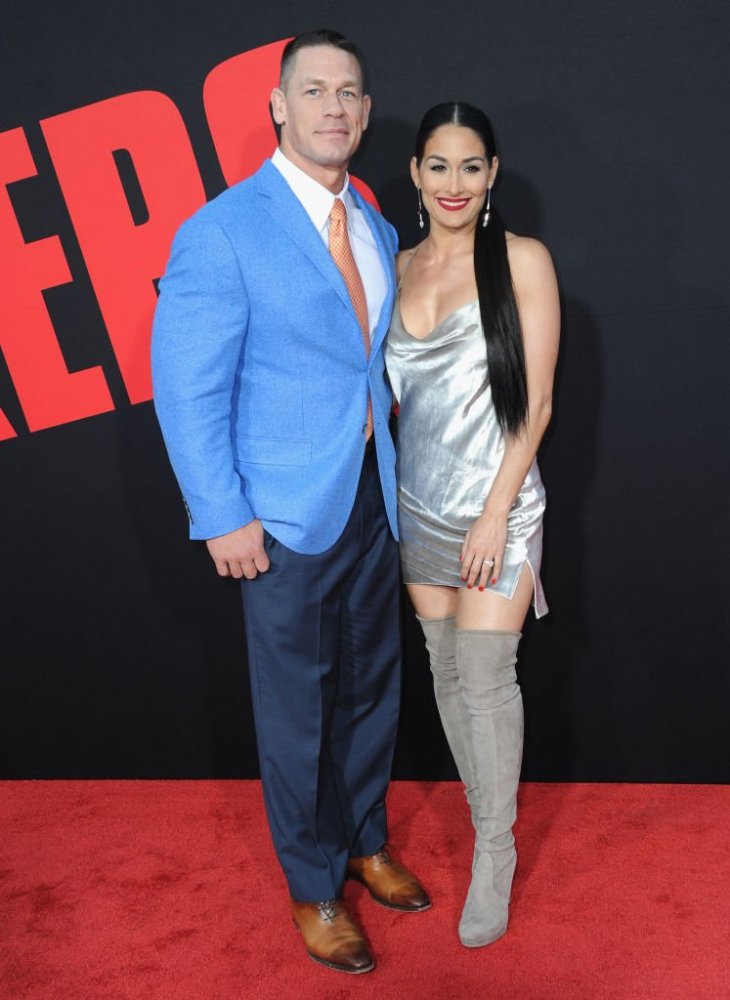 In photos shared by the Daily Mail, the engaged couple appeared enamored with each other as they demonstrated their love throughout the night. They dotingly looked into each other's eyes and at one point, John leaned in to give his future wife a tender kiss on the side of her forehead. Later, Nikki was delighted to oblige her man with a smooch.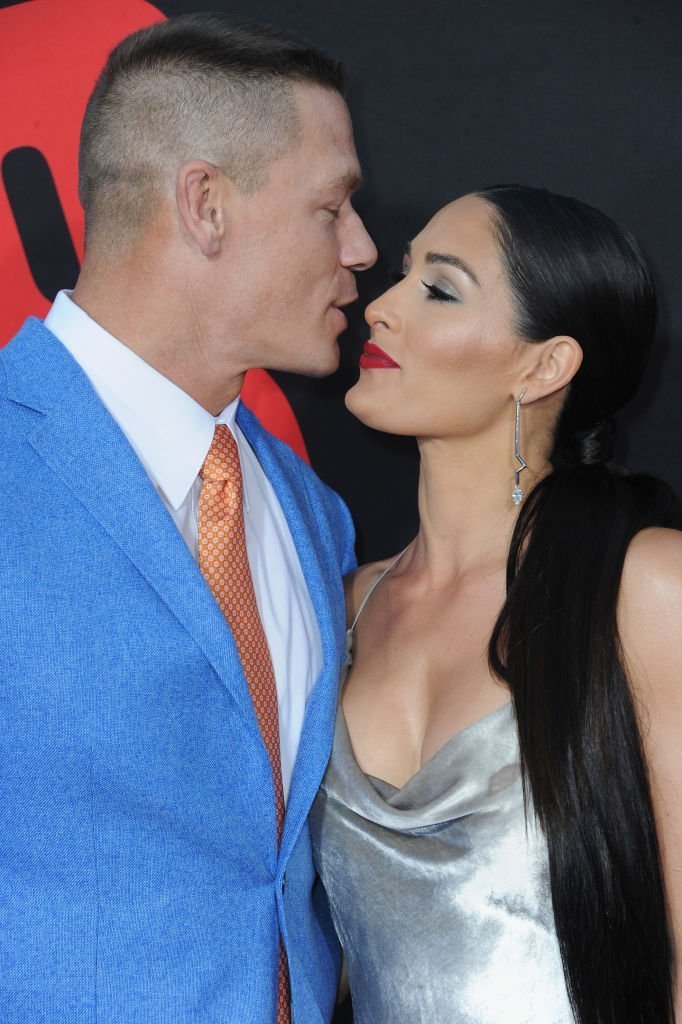 The event was attended by a slew of celebrities including John's co-stars Ike Barinholtz and Leslie Mann and 'Blockers' producer Seth Rogen. 
The slapstick film which will be released in theaters on April 4 tells the story of a couple who try to keep their daughters from having sex on Prom Night. Rotten Tomatoes gave the comedy an 88% rating and it has received impressive reviews from critics.