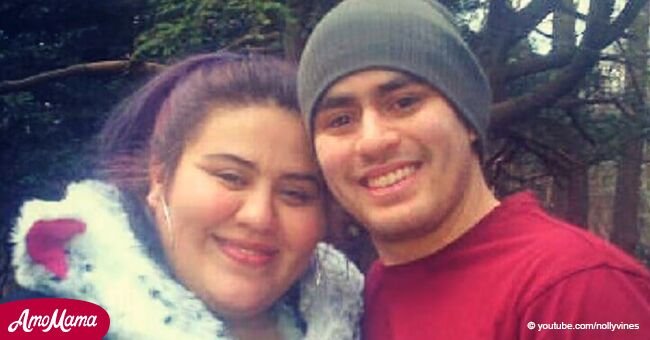 Man cheated on his wife because she was 'fat'. He meets her after the divorce and regrets it
Having to cope with too much critique can be completely exhausting, and it gets worse if those critics come from someone inside the same household.
That was the case with Lisseth Expósito, who had to divorce after enduring constant abusive behavior from her husband, José.
According to Sahifa, although Expósito wanted to keep the relationship going, she decided it was enough when she discovered he was cheating on her.
The same outlet explained that she, who's now 26 years old, decided to change her appearance after the divorce, losing more than 130 pounds.
According to Daily Mail, Expósito, who was called insulting names by her cheating husband due to her overweight, revealed her svelte new figure after slimming to a size 14.
According to Hefty, at the age of 15, she started dating her husband, a 19-year-old Venezuelan-born man, and after three years of dating, they decided to get married.
The couple had a bad habit of eating junk food pretty much every day, and while José's weight stayed the same, Lisseth slowly became obese.
She soon weighed over 300 pounds and had their child, but after giving birth, she didn't try to lose the weight she gained during those months, and it started to add up.
"I kept eating for two people. I was only thinking about the next meal," she confessed.
Expósito then discovered that he was having an affair when she found incriminating texts messages on his phone. This was the motivation Lisseth needed to divorce him, and then, ditch her junk-food diet.
Although losing all that weight was a long, slow process, with a lot of effort and determination she managed to get thinner.
"I lost weight for me. I dumped my junk food diet and my rubbish husband," she added.
Now José regrets cheating on her, but it was a mistake he will have to live with, as Lisseth already moved on. She's now happier than ever without him.
Please fill in your e-mail so we can share with you our top stories!