Jennifer Lopez flashes her peachy posterior in blue leggings as she arrives at the gym with fiance
The A-list couple heads out to the gym with Jennifer causing heads to turn in her skintight leggings that showcase her enviable curves. 
Jennifer Lopez and her boyfriend Alex Rodriguez have been joined at the hip since forging a relationship 13 months ago. Whether they're spending time with their children or attending an event, they manage to stick together like glue.  Gym time is definitely no exception as the couple both value physical fitness.  And on Friday, the Daily Mail reported they stepped out together for a workout session in even matching outfits.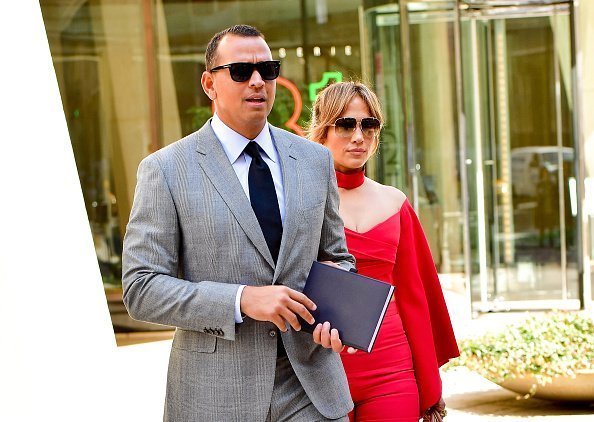 Both donning white tops, the singer and the former baseball pro were geared up to sweat it out at the gym.  The 48-year-old songstress' white top was zipped all the way up to her chin but she made sure she showcased her peachy posterior wearing blue skintight leggings. She tied her hair in a high bun while sporting a pair of aviator shades. 
Meanwhile, her beau concealed his brawny physique in a pair of Adidas sweatpants and a white T-shirt as he escorted his girlfriend to the gym. 
Alex has been very vocal about his admiration for Jennifer whose recent solo workout session became the subject of his Instagram Story a few weeks ago. He posted a video of the star prepping up for her Las Vegas show at an LA gym and described her as "savage" as she performed a series of pull ups displaying her strength. 
The two-time Grammy nominee had signed up for a $60.1 M-grossing residency at Planet Hollywood's AXIS auditorium in Nevada and she kicked off the 'All I Have' series in February. 
She's been divorced three times but Jennifer's latest romance with Alex is keeping her optimistic about marriage though she's not rushing into one anytime soon. She already has two children from her previous marriage and so does Alex, and the couple seems to find no reason to tie the knot yet despite the fact that their relationship is stronger than ever today.