Eating chocolate cake for breakfast is good for your 'main' organ, research shows
Latest scientific research proves that chocolate is good for you and makes you slim.
For all those who have vainly battled against the sinful temptation of delicious chocolate, there are wonderful news. Scientists have been carrying out a study on the dietary habits of people between the ages of 23 and 98, reported Shared.com, on the 21st of February 2018.
According to the data, a regular and generous dose of chocolate has a positive impact on cognitive performance and may even preserve and improve memory. 968 people were included in the groundbreaking study carried out at the Syracuse University in New York, and it was determined that the consumption of chocolate cake for breakfast was beneficial.
There is nothing like a nice piece of luscious chocolate cake, and most of us have been tempted by that piece of cake in first thing in the morning. Yielding to that temptation has now been proved to be wise. No longer do scientists recommend low-fat yogurt and high-fiber cereals.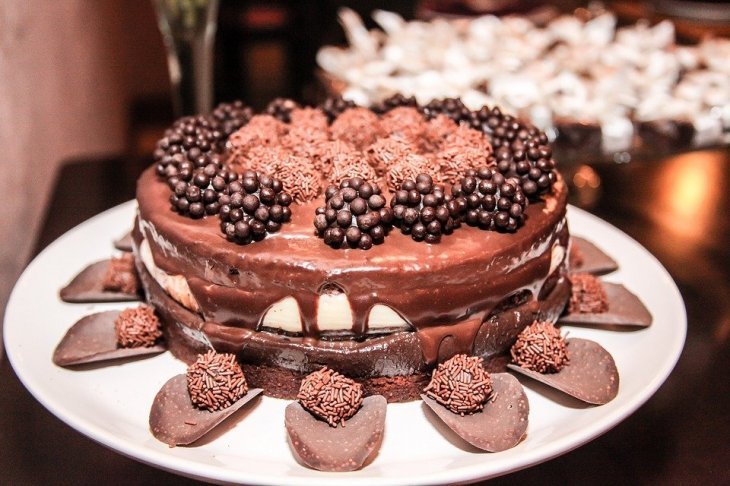 Another study at the Tel Aviv University revealed that people who ate chocolate every morning had more energy for work and were more efficient.  In addition, people who ate chocolate cake regularly lost weight more easily.
Dr. Daniela Jakubowicz discovered that chocolate provides the brain with the energy it needs immediately after waking. The body converts food and energy more efficiently in the morning before 9:00 and people who eat protein, carbohydrates and a 600 cal dessert tend to lose more weight than those who eat a lot less later in the day.
Chocolate is beneficial to human health because it contains high quantities of flavonoids, a substance found in plant-based foods. Flavonoids are powerful antioxidants with anti-inflammatory properties and reinforce the immune system.
Chocolate doesn't just taste good, it has antidepressant qualities, makes you smarter, healthier and a lot happier.
Frivolous Marie Antoinette has been proved right: Let them eat cake. Chocolate cake.