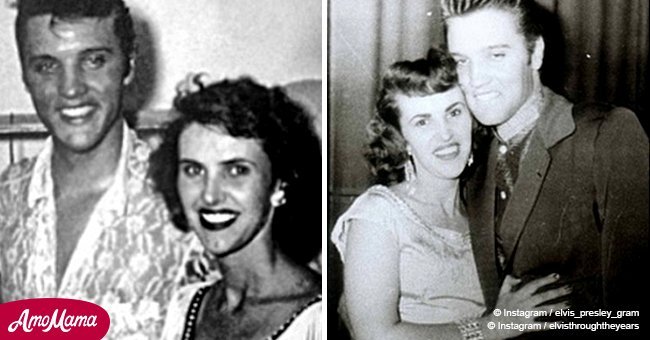 Famous country singer reveals intimate details about her relationship with Elvis Presley

Jackson was the first to bring a woman's intuition into the boys' club of early rock & roll, and she did it on Elvis' urging.
Country singer Wanda Jackson was hesitant to explore a new genre of music that was becoming all the rage among teenagers. Fortunately, she had some lessons from Elvis Presley to help her along the way.
According to a Classic Country Music report, Wanda was just a budding seventeen-year-old country star from Oklahoma, but she took Elvis' advice and tried her hand in the feisty world of rockabilly.
Elvis and Wanda were part of an extended package tour during 1955 and '56, just as he was becoming a superstar. "Our dating amounted to what we could do on the road," she says, not to mention what they could do with her father, her manager, in tow.
The first couple of nights of touring, she was playing shows with a guy she'd never heard of; a guy named Elvis Presley. Immediately, Elvis and Wanda hit it off. The two were very fond of each other and it wasn't long before they were officially courting.
But it was a tricky situation. At the time Elvis was living in Tennessee, while Wanda was in Oklahoma. The two were only able to spend time together on the road. Wanda said that normally, her father wouldn't let her go out with the guys. But Elvis was different.
"He asked me to be his girl, and I had his ring," Wanda revealed. "I wore it around my neck for about a year," She said they continued dating until the early part of 1957 before Elvis went to Hollywood to start his film career.
Wanda's father Tom, a onetime barber who quit his job to accompany his only daughter on the road, would serve as her manager until she married Wendell Goodman, still her husband and manager today, in 1961. By then, she had lost touch with the King.
The Oklahoma native, now 80, is a celebrated music icon and a Rock & Roll Hall of Famer who still tours and continues to captivate new, younger fans. She chronicled her adventures in a new memoir, titled "Every Night is a Saturday Night."
Please fill in your e-mail so we can share with you our top stories!