Great news from Britney Spears. Her sister Jamie Lynn welcomes new family member in her life
The singer congratulates her sister on Twitter and expresses her love for her. 
Jamie Lynn Spears has recently welcomed her first child with husband Jamie Watson and her sister Britney was overjoyed by the news.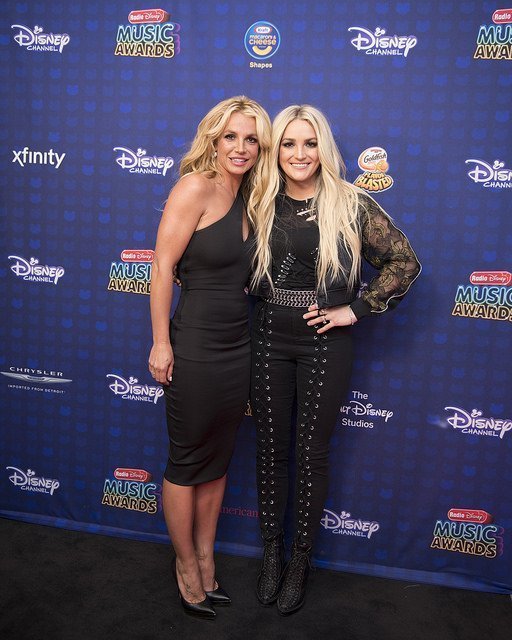 The 27-year-old singer who gave birth to her daughter on Wednesday at 10:02 am named her new child Ivey Joan, according to a report by the Daily Mail. 
The former 'Zoey 101' star announced the news on her Instagram and expressed her excitement over the new addition to her family.  
"We are beyond excited to welcome this beautiful baby girl to our family!"
Along with her announcement, she also told People that her daughter's middle name, Joan, was in honor of her Aunt Sandra who died of ovarian cancer 10 years ago before adding, 
"She was the most graceful woman I've ever known."
Equally overjoyed was her sister Britney who took to Twitter to congratulate her younger sibling and express her love and support. 
"I could not be more excited to welcome baby Ivey to this world. Congrats to @jamielynnspears and the whole family - I love you all so much!!!."
Ivey is Jamie Lynn's second child.  Her first daughter, Maddie was borne out of her previous relationship with Casey Aldridge. Back in 2017, Maddie figured in a freak accident that trapped her underwater in an ATV and left her hospitalized for five days. 
Grateful for the first responders who helped save her daughter back then, the 26-year-old mom was still thanking them in her '#12DaysofJLS' social media campaign ten months later when she posted a photo of paramedics John and Victoria during Maddie's birthday party in June which she invited them to. She expressed her gratitude with the caption that accompanied the photo. 
"The hardest milestone me and my family have ever faced was almost losing our beautiful Maddie, but thanks to God and the two angels in this picture we were able to celebrate Maddie turning 9 years old all together. 
"This milestone became a true miracle, and we are forever grateful for that. #12DaysOfJLS."
With the birth of her second child, Jamie Lynn now has something new to be grateful for.