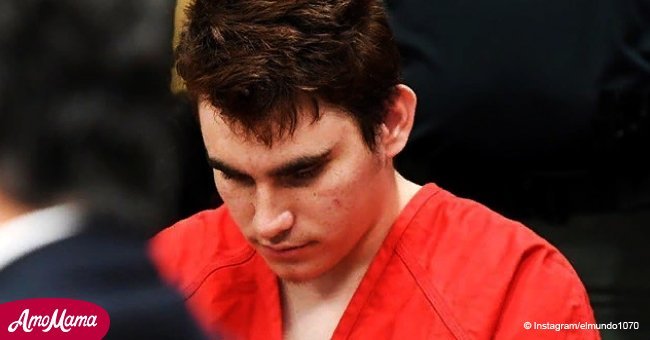 Florida school shooter Nikolas Cruz to donate inheritance to victims
In order to help heal the community, he now wants to donate his inheritance to the victims.
New York Post reported that Parkland School shooter Nikolas Cruz is set to inherit $800,000 when he turns 22.
Cruz, who killed 17 people with a semi-automatic weapon, hopes to help the victims of the massacre.
Melissa McNeill, a lawyer for Cruz, said that her client does not want the money that he is entitled to. She made the revelation in front of a Broward County Judge on April 11, 2018.
"He would like that money donated to an organization that the victims' family believes would be able to facilitate healing in our community about the issues that have ripened over the last four or five months."
Melissa McNeill, New York Post, April 11, 2018.
According to report, Cruz, whose mother died in November 2017, will inherit $800,000 from a trust fund when he turns 22.
However, his lawyers are yet to determine if the installments are paid monthly or yearly. Another member of his legal team, Howard Finkelstein, said that Cruz could have access to "a million dollars" if they are monthly.
19-year-old Nikolas Cruz is accused of killing 17 and injuring 15 when he opened fire inside South Florida's Marjory Stoneman Douglas High School on February 14, 2018.
Cruz was adopted as an infant by Roger and Lynda Cruz along with younger brother Zachary. While Roger died from a heart attack a decade ago, Lynda raised the two boys herself.
His mother, Lynda, was 68 years old when she checked into a clinic with the flu and was rushed to a hospital. She died on November 1 of pneumonia, according to her cousin, Kathie Blaine.
Media reports suggested that Cruz may have been sent over the edge when his mother died. Lynda's sister-in-law, Barbara Kumbatovic said that she was very close to her son and she had put a lot of time and effort into giving the boys a good life and upbringing.
She said that the massacre could have been due to the loss of his mother.
Please fill in your e-mail so we can share with you our top stories!