Queen Elizabeth holds nothing back when asked to explain behavior of little George & Charlotte
Her Majesty, Queen Elizabeth shares her great-grandchildren's adorable pranks.
Queen Elizabeth is a busy woman, maybe one of the most hardworking Heads of State on the globe, but she still finds time to be a doting great-grandmother to the two delightful tots, Prince George and Princess Charlotte.
Like any other great-grandmom, Her Majesty loves looking after her great-grandchildren, and the two little Royals keep her on her toes with their pranks and mischief, shared  All Cute All The Time.com, on the 10th of April 2018.
In an interview with the legendary journalist Sir David Attenborough, Her Majesty opened up about the joys of being a great-grandmother to two mischievous and very energetic toddlers. 
The Queen confided in  Attenborough, that George and Charlotte's biggest transgression to date had been destroying the Royal Christmas tree. 
"Yes, that is always the problem. The children love knocking those [decorations] off. Well, my great-grandchildren do, anyway they enjoy themselves."
Queen Elizabeth, All Cute All The Time.com, 1oth of April 2018.
The Queen was quite relaxed and cheerful about the destruction of the Christmas decorations, in the time-honored tradition of any other great-grandmother.
The Queen who turned 92 on the 21st of April 2018 has just welcomed her third great-grandchild, George and Charlotte's baby brother.
On the 19th of May 2018, her grandson Prince Henry is marrying American actress Meghan Markle, and it is very likely the pair will soon be starting their own family.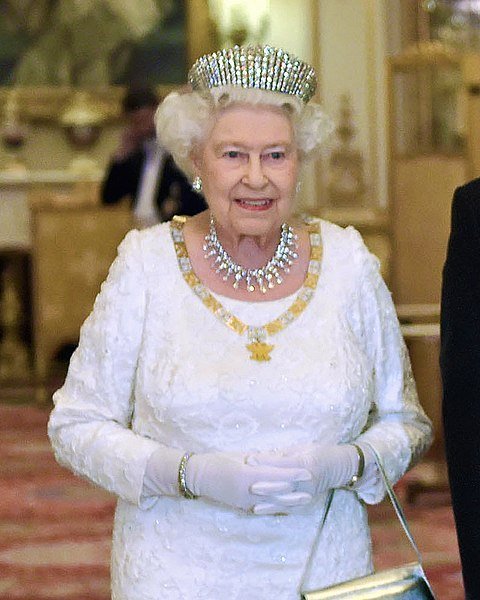 Her Majesty can look forward to many Merry Christmases defending the tree from the depredations of a growing horde of Royal scamps, intent on stripping off the antique decorations which hail back to the time of Queen Victoria.
The Queen has a plan, which she revealed to Attenborough: "The great thing is to make them decorate it, and they'll be a bit more careful." 
It looks like Her Majesty has nailed the secret to dealing with naughty Royal children